Yesterday we showed you how to remove third party apps from your Twitter account. This is helpful in case you don't use an app anymore and you don't want that app to have access to your data. Here's how to deauthorize Facebook apps.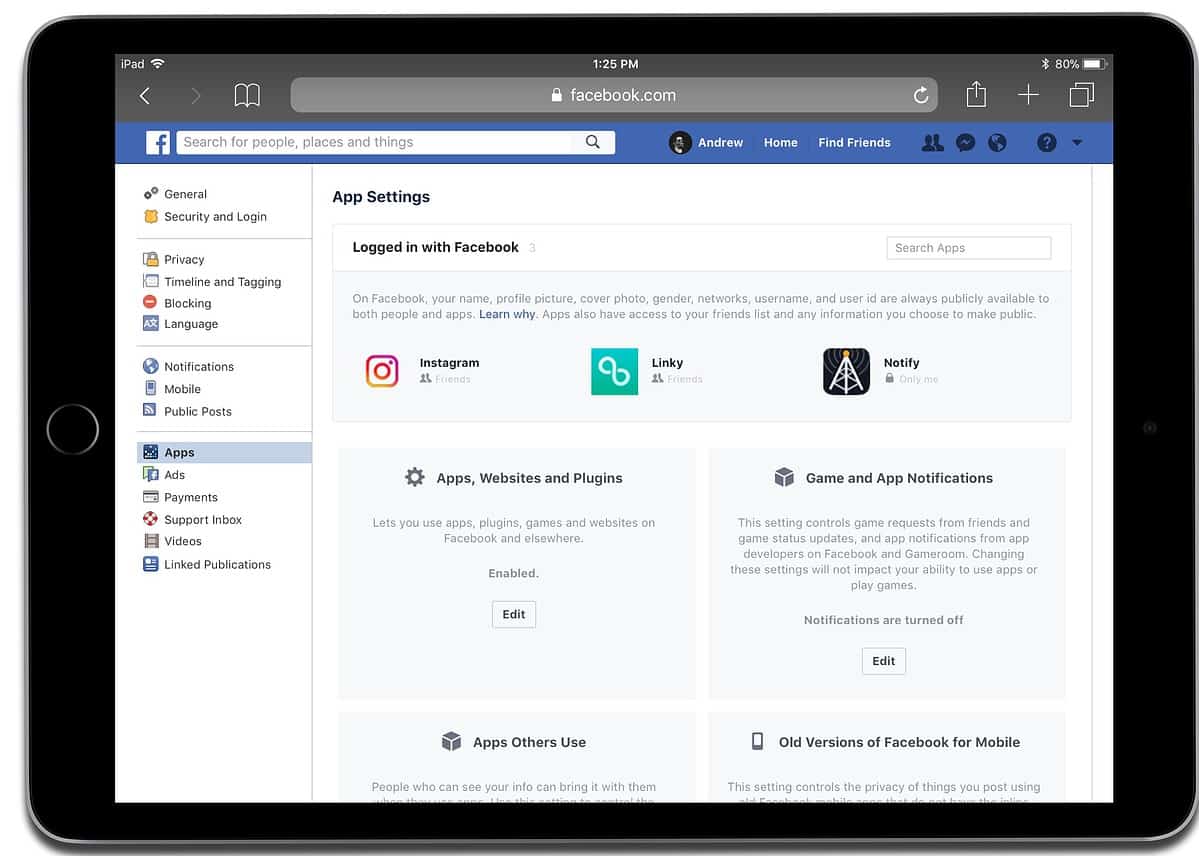 Facebook Settings
After you log into Facebook, look in the upper left corner for a question mark. Click the arrow pointing down next to it.
In the menu that appears, click Settings.
Then, in the menu on the left side, click on Apps near the bottom.
In a similar process to Twitter, here is where you can revoke access that these apps have. 
There are plenty of other settings to check out. This lets you have a bit more control over your accounts.