Along with the Developer Beta 1 of iOS 11, Apple also recently released the first preview version of watchOS 4. This developer beta brings some under-the-hood enhancements, new watch faces, and more intelligence and fitness features. It also includes something that wasn't announced. Many, including me, have been hoping for this. You can now ditch the awkward honeycomb app grid and get a list of your installed apps.
How to get rid of the Honeycomb app grid
To change how your apps are displayed, you need to press the Digital Crown to get to your Apple Watch Home screen. Then, Force Touch the screen and a brand new configuration panel will show up.
Choose between Grid View and List View.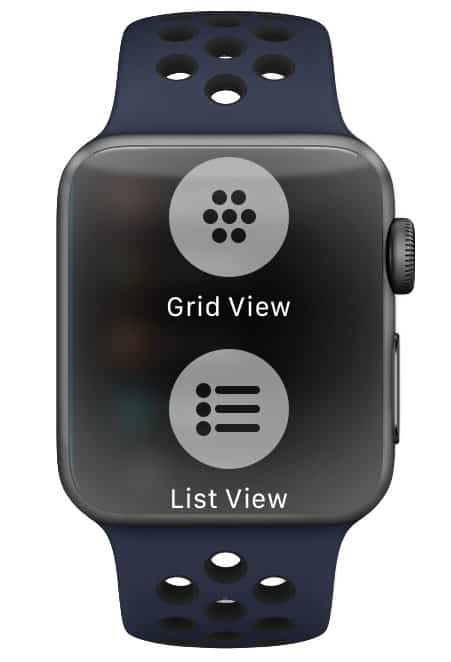 Once you've made the switch, you can scroll normally through your apps in a list, sorted alphabetically. You can also rotate the Digital Crown to move through your apps.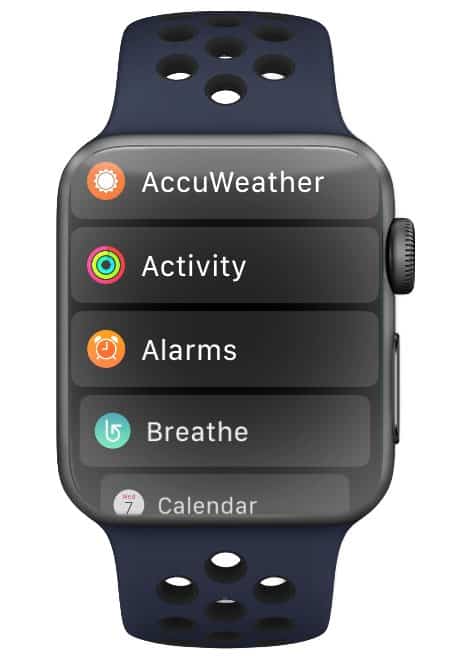 No Other Apple Watch App Sorting Options (For Now)
There isn't any way to rearrange your apps in List View, at least for now. Bear in mind, though, that this is only Developer Beta 1 of watchOS 4. More changes may be yet to come in future beta versions of the wearable operating system. The developer beta is available now, and the full release is expected in Fall 2017.
A Word of Warning About watchOS 4
It's also worth noting that watchOS 4 will leave some iPhone owners out in the cold. It requires a paired iPhone 5S or later with iOS 11 to download and install. This is because Apple has removed 32-bit device support in iOS 11. Devices like the iPhone 4S, iPhone 5, and iPhone 5C are only 32-bit devices, so they aren't supported by the latest version of the operating system.
For more on what we know so far about watchOS 4, check out our write-up of the WWDC 2017 announcement.