I didn't realize I would end up making a series about this, but here we are. I have this weird obsession with creating One Classification To Rule Them All. The first part was how I created a file naming system. In this article, I'll discuss file categories.
[File Organization Part 1: Universal File Naming Scheme]
File Categories
Most, if not all, operating systems give you a pre-determined set of folders to keep your files in. But they all organize files by type. Documents, Photos, Videos, etc. This is a good, basic system, but I'm taking a more lifestyle-based approach.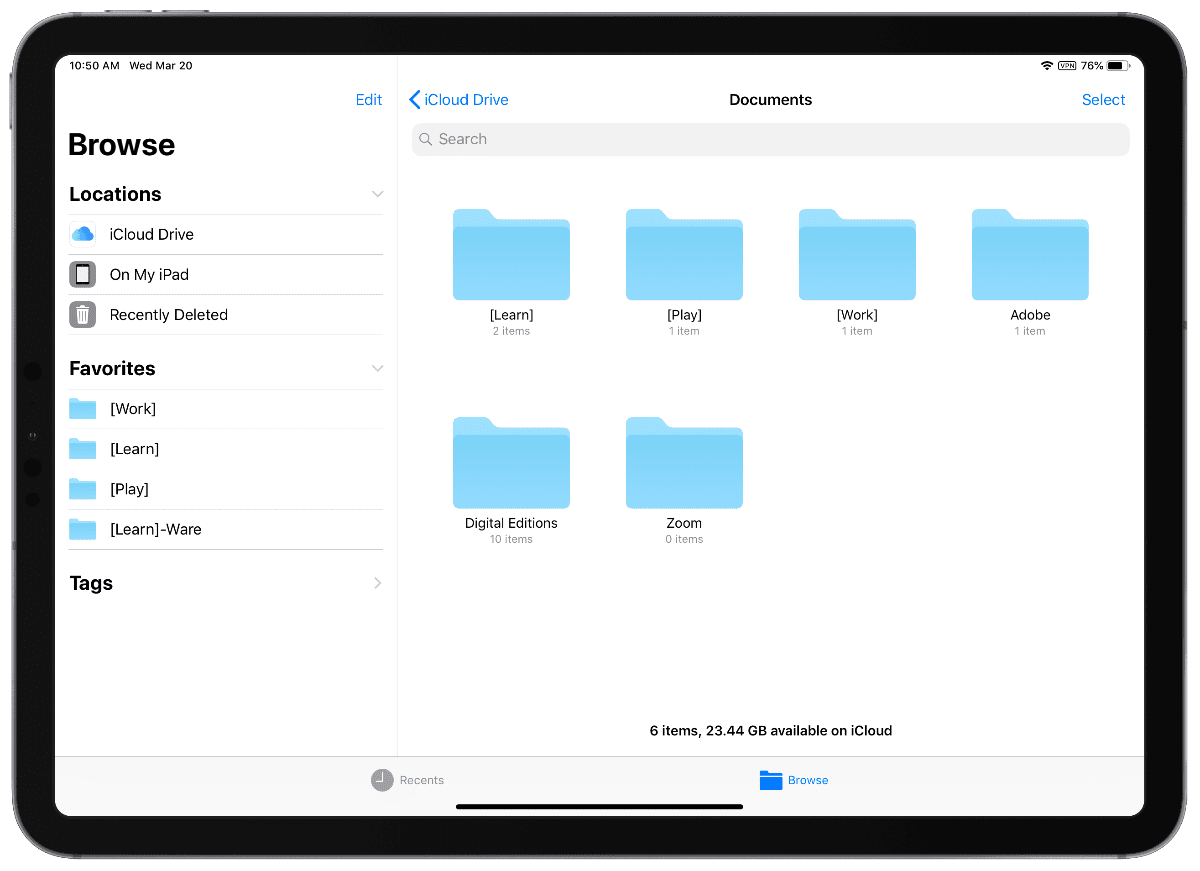 These are the categories I came up with:
Home = Recipes, cleaning, etc.
Learn = Database of random information
Play = Stuff for fun
Self = Journal, self-improvement, etc.
Work = Work-related stuff
Home is where I store recipes, cleaning tips (stain removal!), and financial stuff. Learn is an archive of random stuff, basically a miscellaneous category. Play is things you do for leisure, like video games, reading, movies. Self is things you do for self-improvement, like exercise and journaling. Finally, Work is for work stuff. If you're a student, rename it to School.
So far I've really only been using this system in Apple Notes. iOS has the same organize-by-file-type like Books and Photos. But inside those apps you can add these categories.
So what's part three in this series? At that point I'll probably conquer the physical world, but that won't be for a while. I've fantasized about sticking a QR code label onto everything I own. Each code would contain information like data of purchase and price. Or I could just keep a spreadsheet.
Photo by Erol Ahmed on Unsplash