There are multiple ways to find and launch Mac apps, and we're here to tell you about 5 of them.
Finder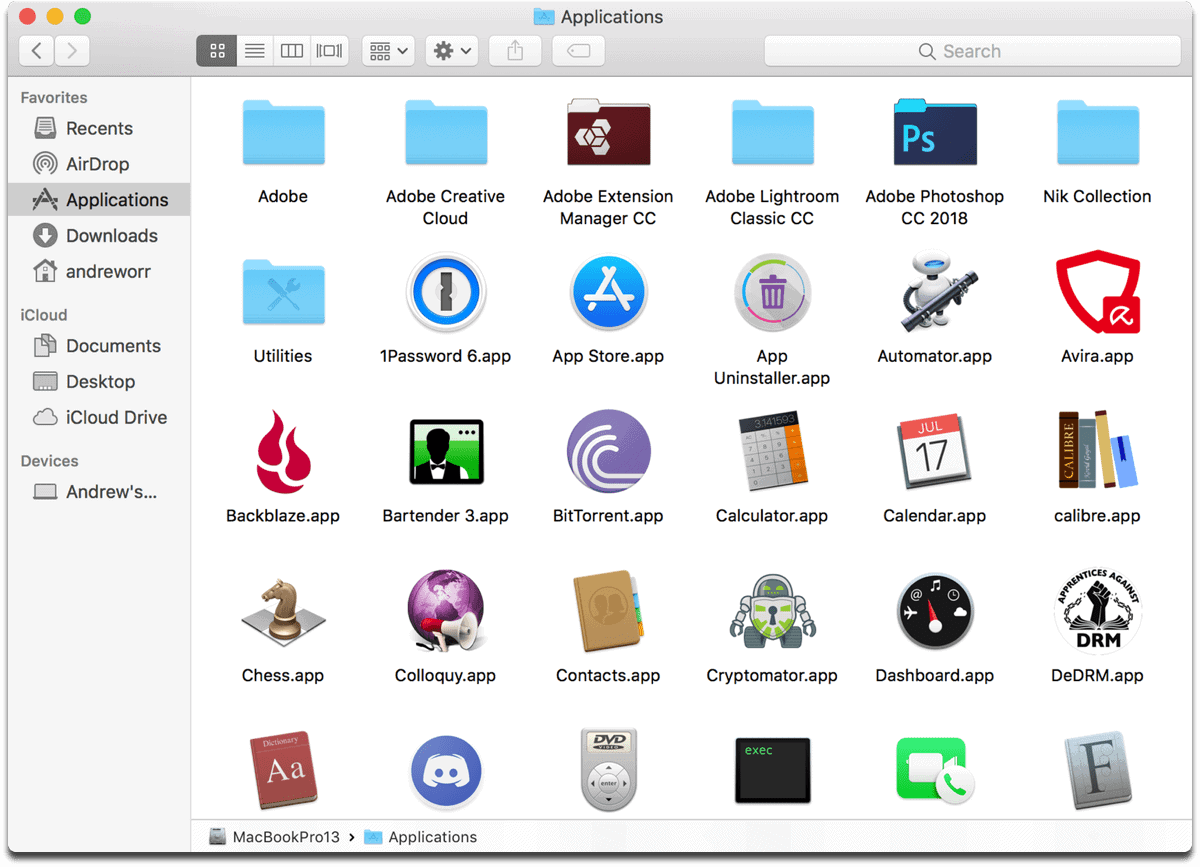 It's not glamorous, nor is it fast, but nevertheless one way to find and launch apps is by using Finder. macOS has a dedicated Applications folder where all your apps are found. You'll find Applications in the sidebar on the left, or by going to [ComputerName] > Applications.
Spotlight
A faster way to launch apps is Spotlight. You can launch Spotlight by clicking the magnifying glass icon in the menu bar, or with the keyboard shortcut Command (⌘) + Space. Then, just start typing a few letters of the app name, and it will appear.
Launchpad
Launchpad first came to the Mac with OS X Lion. It's a fullscreen graphical user interface (GUI) that makes it easy to find apps. Once you find the app you want, just click on its icon. Access Launchpad by clicking the Launchpad app in the dock (default location). Or, you can access it with a trackpad gesture. Pinch inward with your thumb and three or more fingers.
Dock

When you first set up a Mac, you'll find a selection of Apple's apps on the Dock. You can add apps to the Dock, or remove them. To add an app, go to Applications Finder, then drag the app onto the Dock. To remove an app, click and drag the app off the Dock, and it will disappear in a puff of smoke.
Siri

Siri came to the Mac with macOS Sierra. One of many things she can do is launch apps. Access Siri by clicking the Siri icon in the dock, in the menu bar, or assign a keyboard shortcut in System Preferences.