We've rounded up a list of five fun holiday games for iOS. If you need a quick game to play after Christmas dinner, or just want to get in the holiday spirit, you'll want to check out these games.
Animal Crossing: Pocket Camp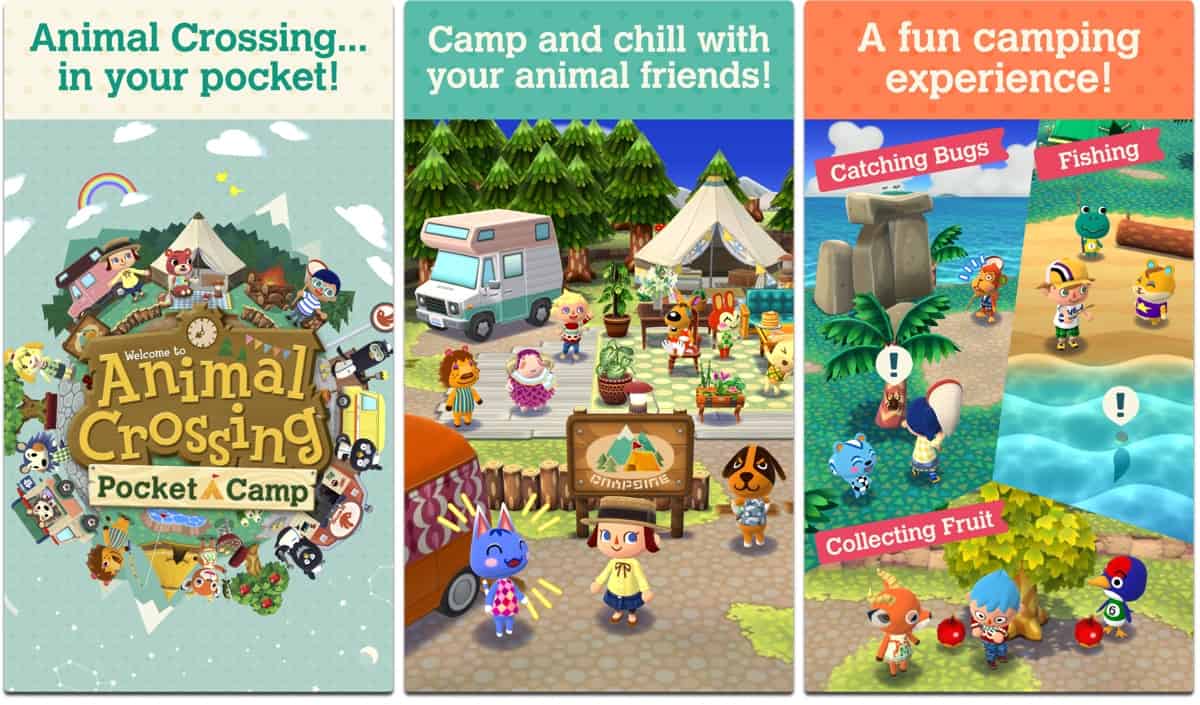 Brought to you by Nintendo, Pocket Camp is a new Animal Crossing game. In this game you take on the role of campsite manager. Create a campsite, then decorate it. When you visit different recreational spots, you'll meet new animals to help out. Nintendo has a holiday event for the game too, with unique items you can get by completing timed goals and quests. Pocket Camp is Free.
Angry Birds Seasons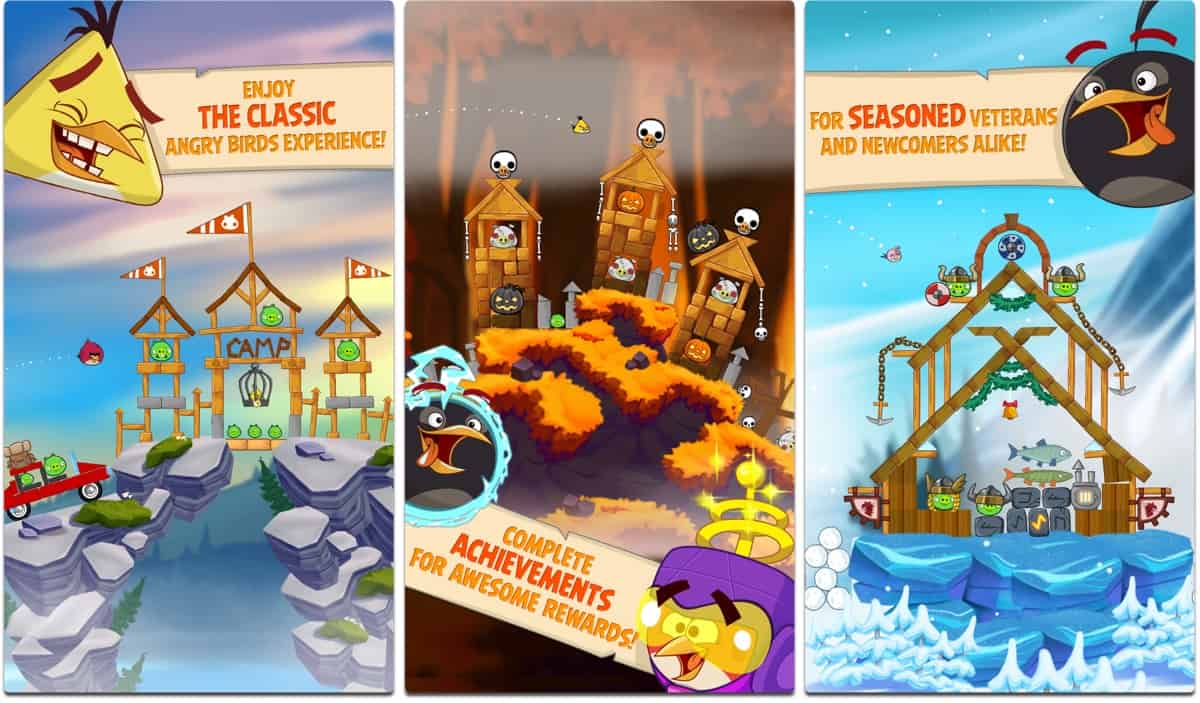 Angry Birds Seasons just got a seasonal update with Vikings. It's a new episode called Ragnahog, and it's a winter-themed series of levels where you battle Viking Pigs. There are plenty of other levels to have fun with, clocking in at almost 1,000. Find unique power-ups, surprise eggs, and complete weekend tournaments in the Pig Challenge. Seasons is Free.
The Simpsons: Tapped Out
If you're a fan of The Simpsons, then you'll love the official game. The game just got a holiday update with Kang and Kodos. Collect characters, control Springfield (or build your own town), experience stories and exclusive scenes, and more. The Simpsons: Tapped Out is Free.
Homescapes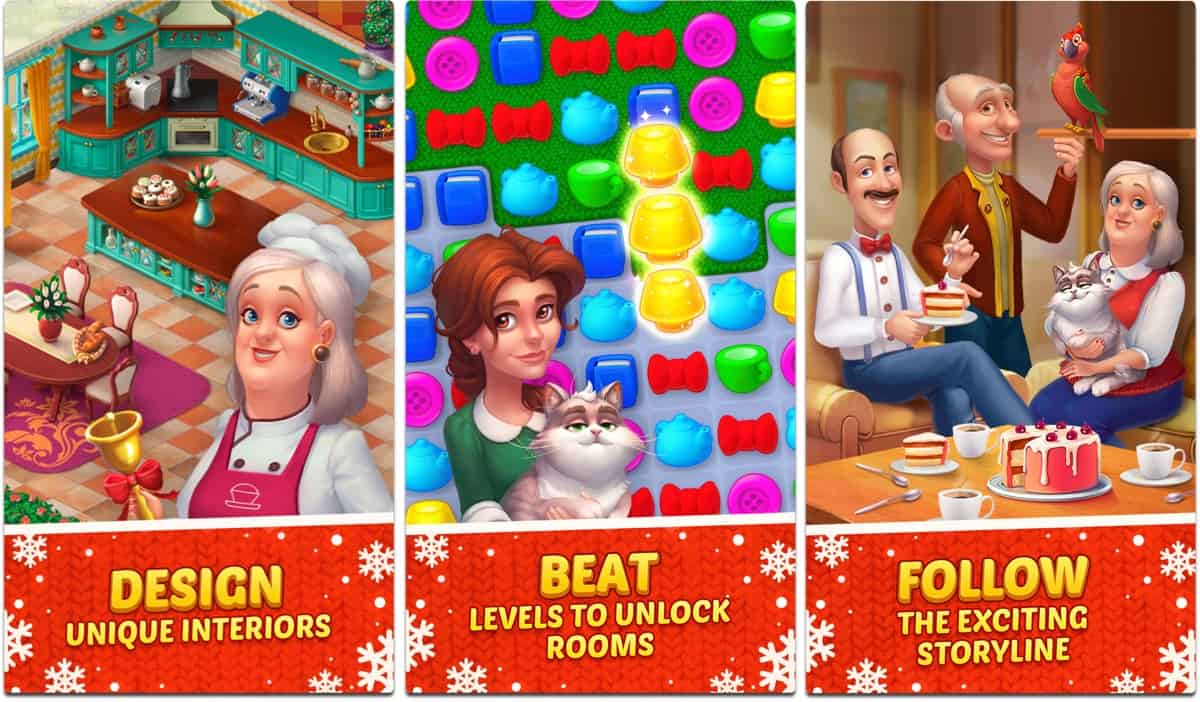 In Homescapes, you help Austin the butler renovate and decorate a family's mansion You have to beat match-3 type games in order to do so, and you unlock chapters in the family story along the way. There is an in-game social network that lets you watch the characters live their lives and interact with each other, Sims-style. Homescapes is Free.
Christmas Sweeper 3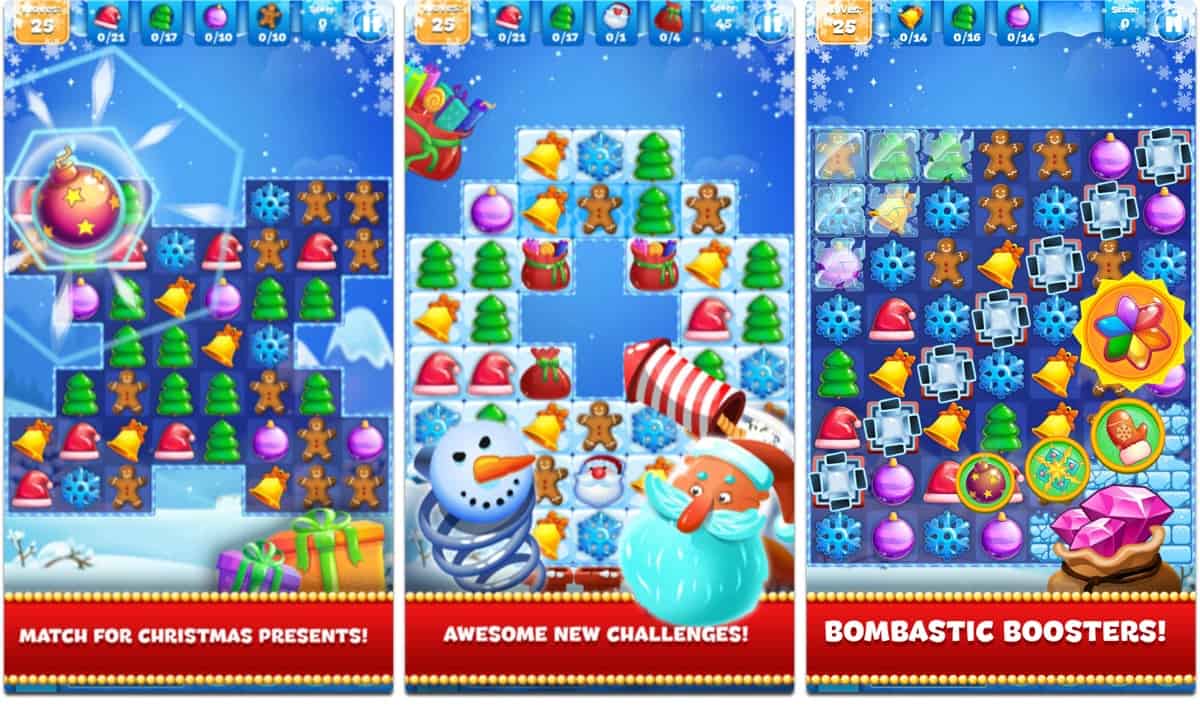 Christmas Sweeper is a match-3 game with over 1,000 levels. Light the candles, clear the snow to find the gifts, catch the jumping snowmen, and fill the gift bags. Then, you drop Santa down the chimney, light the firecrackers, and take care of the snow guns. Christmas Sweeper 3 is Free.