The Messages app on the iPhone and iPad has some hidden quirks and tricks that you can use to get the most out of your texting experience—or, heck, just to have some fun! Here are four of my favorite tips that you can use within that app.
1. Use the full-screen camera. As you may know, when you're messaging with someone from your iPhone, you can tap the arrow next to the typing field to access your pictures with the little camera icon that'll appear.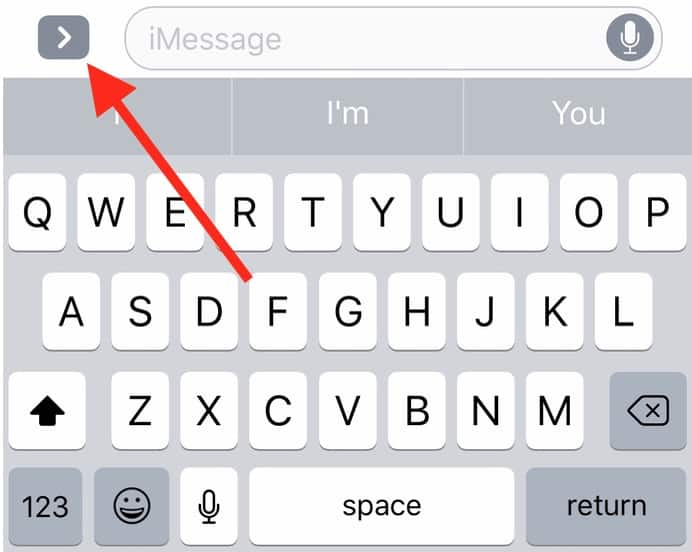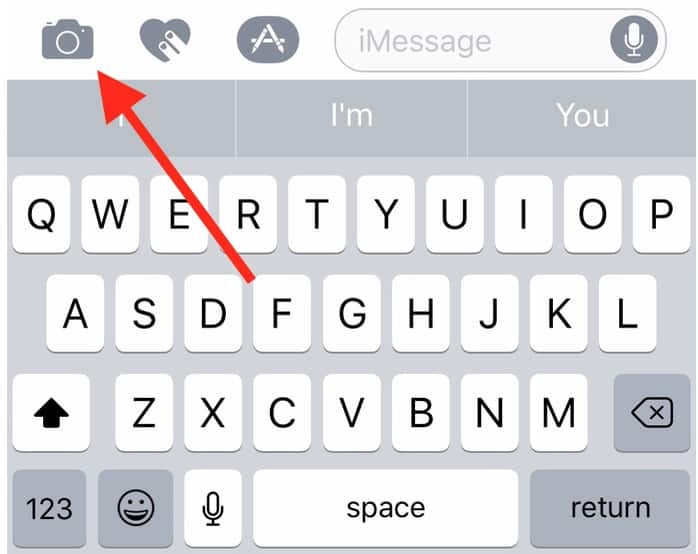 Once you're in that camera mode, though, all you'll see is a few dozen of your recent images and a tiny viewscreen on the iPhone.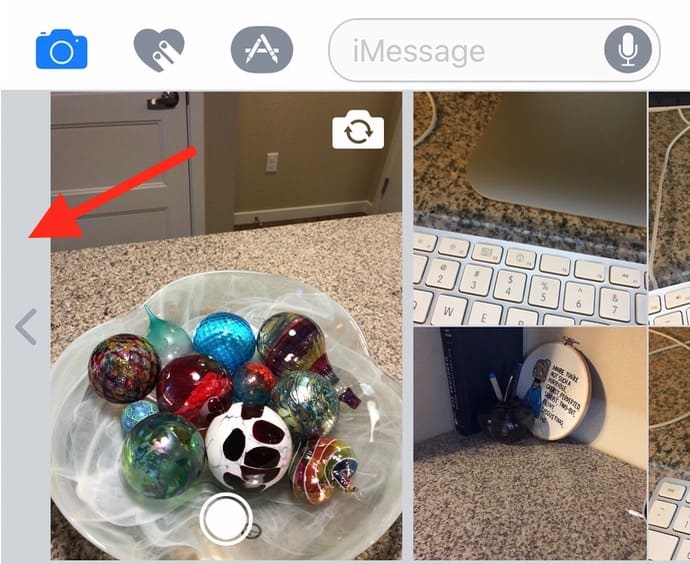 However, that small little panel I've indicated above contains a secret—swipe from left to right, and you'll reveal another couple of options, which I don't think is a very obvious feature on the iPhone!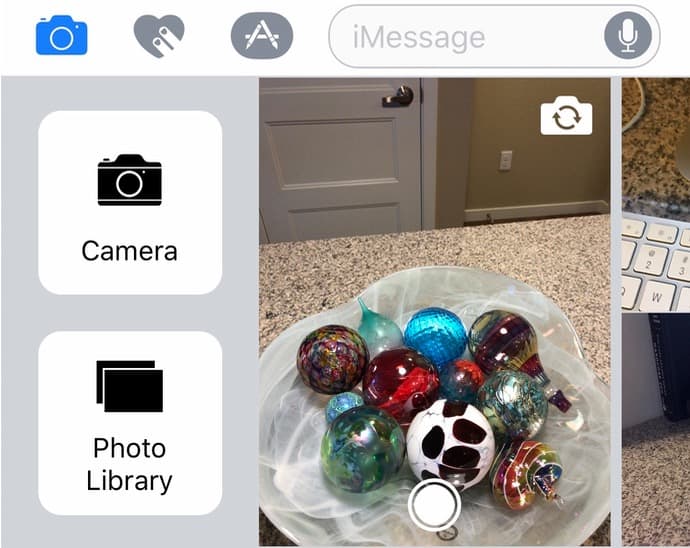 This'll let you use your full-screen camera within Messages or look through your entire photo library on your device, so if there's a picture from a few months ago that you've just gotta send, you don't have to switch apps to do it. I also much prefer using the full camera to snap pics rather than that tiny little version. Hey, the ol' eyes ain't what they used to be, y'know?
2. Share your location. There's a really quick way to share your location with someone you're messaging, so he or she can route to where you are or know how long it'll take to get to you. To do this, tap the small "i" at the top of any Messages conversation…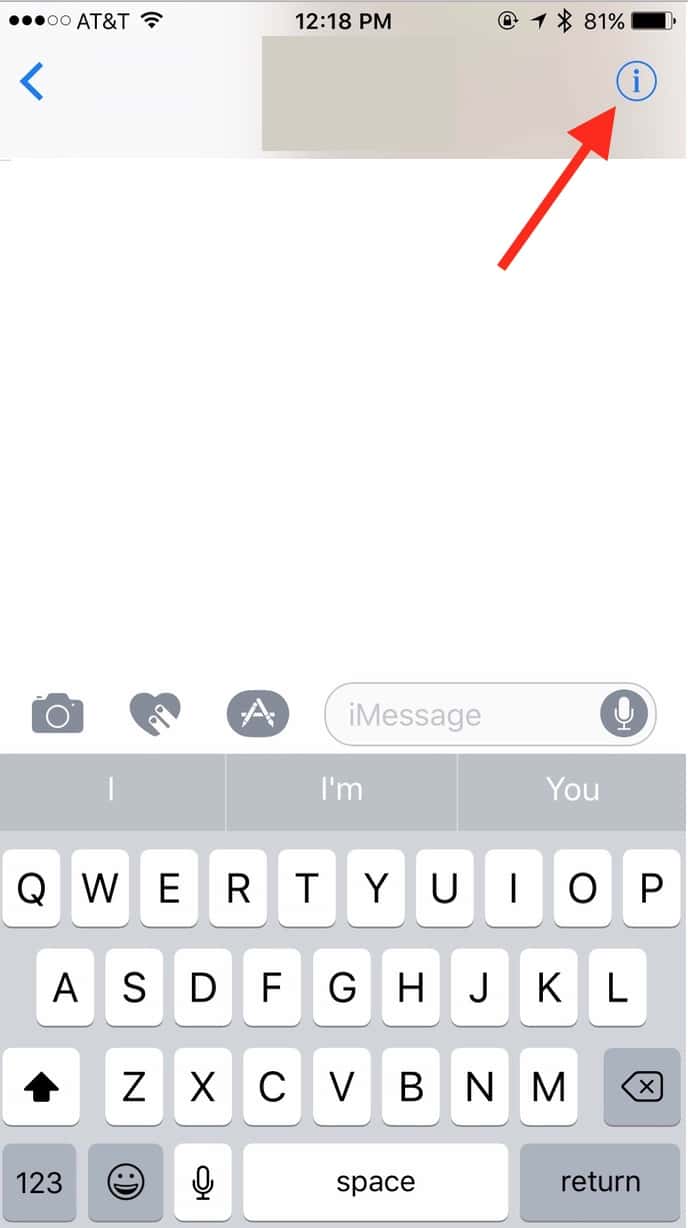 …then on the following screen, scroll down and touch "Send My Current Location."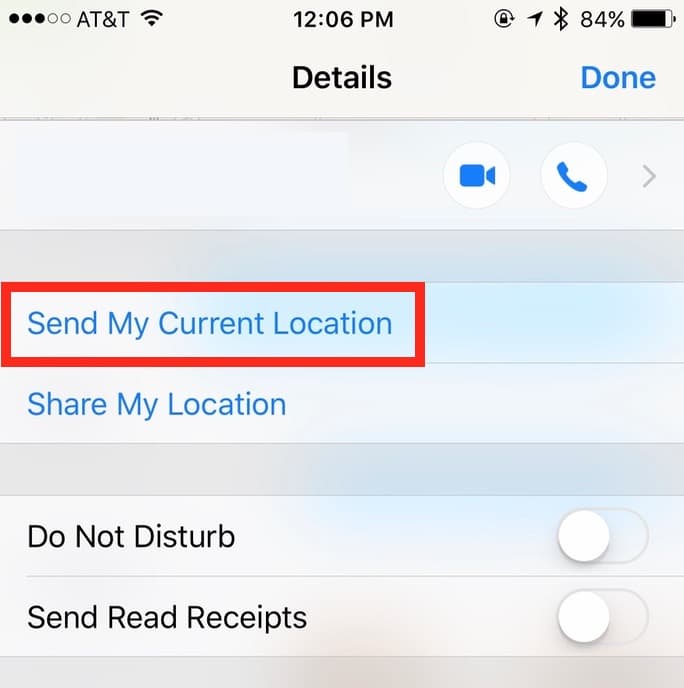 That'll immediately pass along your location info into the chat, and your recipient can then touch that map to get directions right to where you are.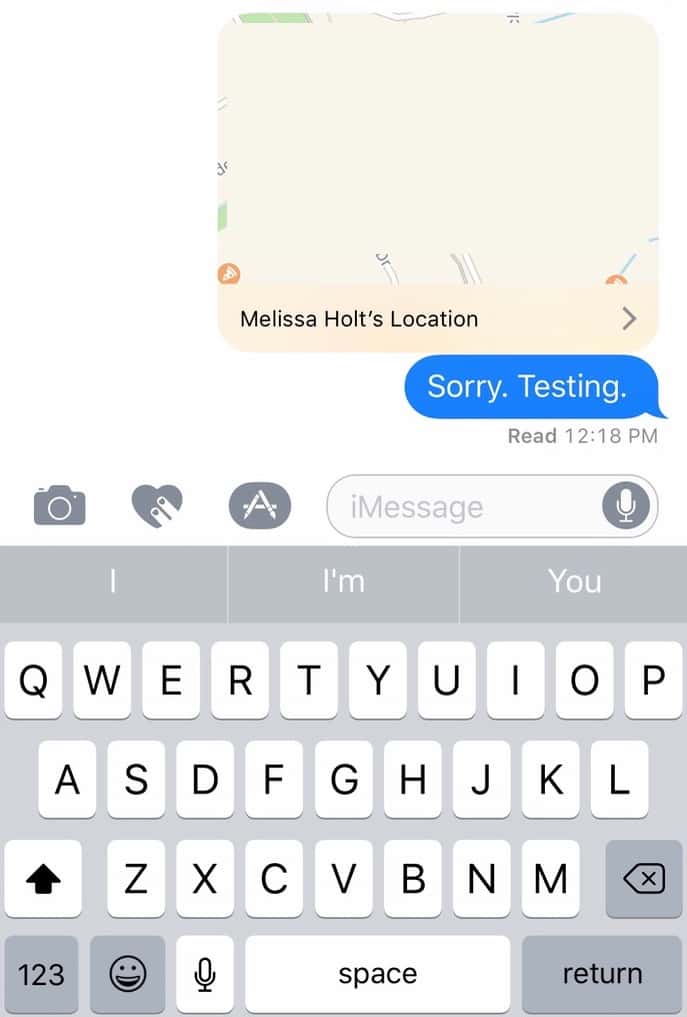 3. Draw on videos. If you just gotta draw goofy glasses or a mustache on your face and then send that video to someone, well, you can. Apple's all about solutions, right? To do this within Messages, tap the arrow shown in my first screenshot, and then touch the heart icon.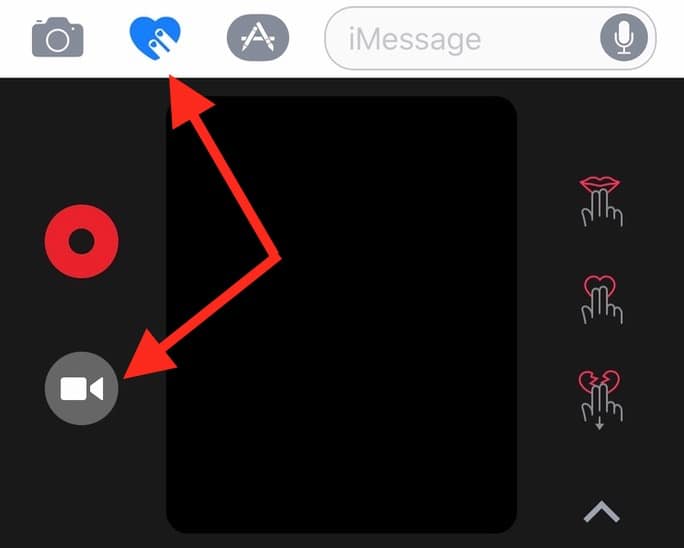 See that video-camera button I've called out? Touch that, and you can draw on your screen to highlight whatever calls to you.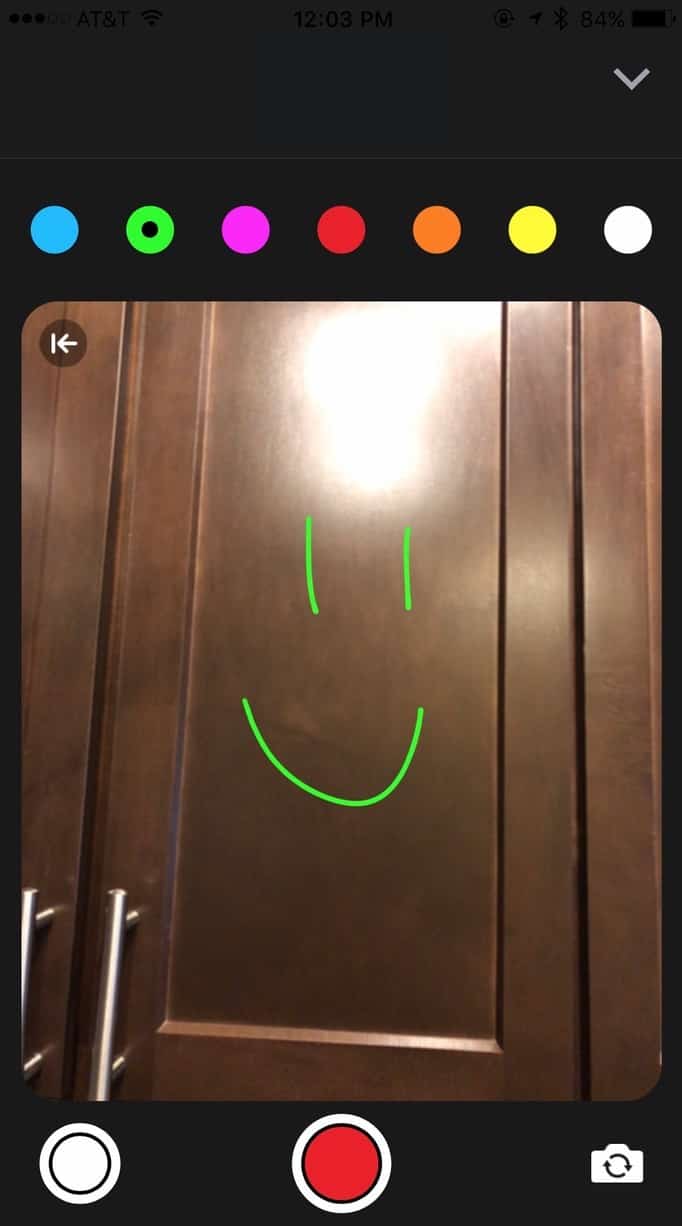 You can either draw before you start taking a video—which'll superimpose your drawing over what you record—or you can draw during one to highlight something at a specific moment. This is cool but also kinda weird.
4. See which number someone used. If you're not sure which number or email address is the correct one to use for texting with a contact, you can tell within the Messages app by seeing which one he or she has used recently. Start by tapping his name at the top of your conversation to access his contact info.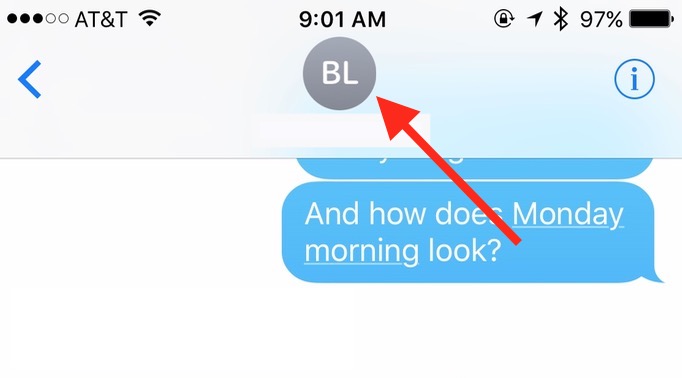 When that appears, look for which number is marked "Recent."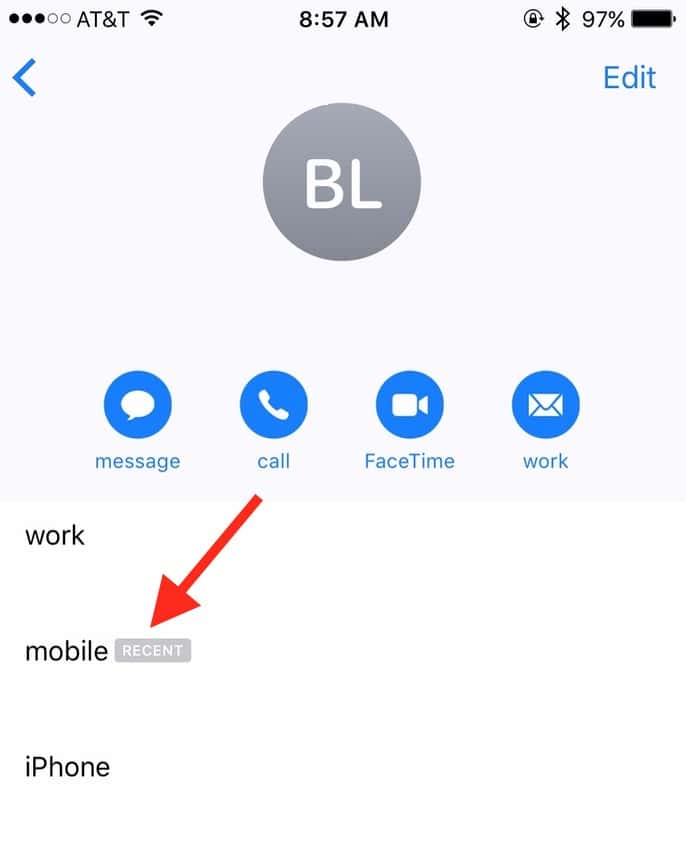 As you can see, this person is texting me from the number marked as "mobile" and not the one I've designated as "iPhone." I think I'll ask him to clarify so I can be sure his contact info is correct on my devices!
That's what I've got for today, folks. Just so you know, I never, ever bother my friends by sending them thousands of messages to test certain features when I'm writing these tips, oh no.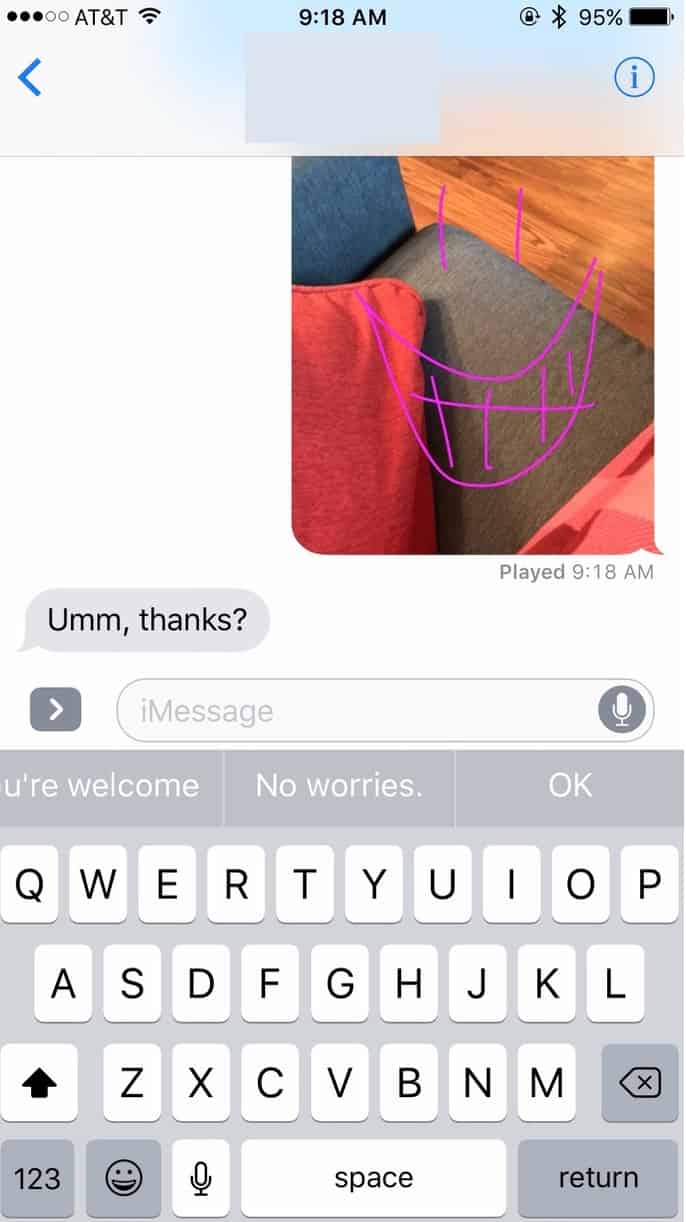 I may need to take a few of my friends out to dinner after this article. Sorry, guys.