Netflix is testing a new feature that plays ads for its own shows while you're looking for what you want to watch. Not only is it horribly distracting, but it's also really annoying. Here's how to turn it off.
I first encountered the ads while scrolling through a list of TV show episodes. It was so distracting I had to mute my speakers to focus on what I was trying to actually find.
Since muting my TV to search on Netflix seemed like something I shouldn't have to do, I decided to turn off the feature. Here's how:
Log in to your Netflix account in a Web browser on your computer, smart phone, or tablet
Click the User menu in the upper right corner
Choose

Account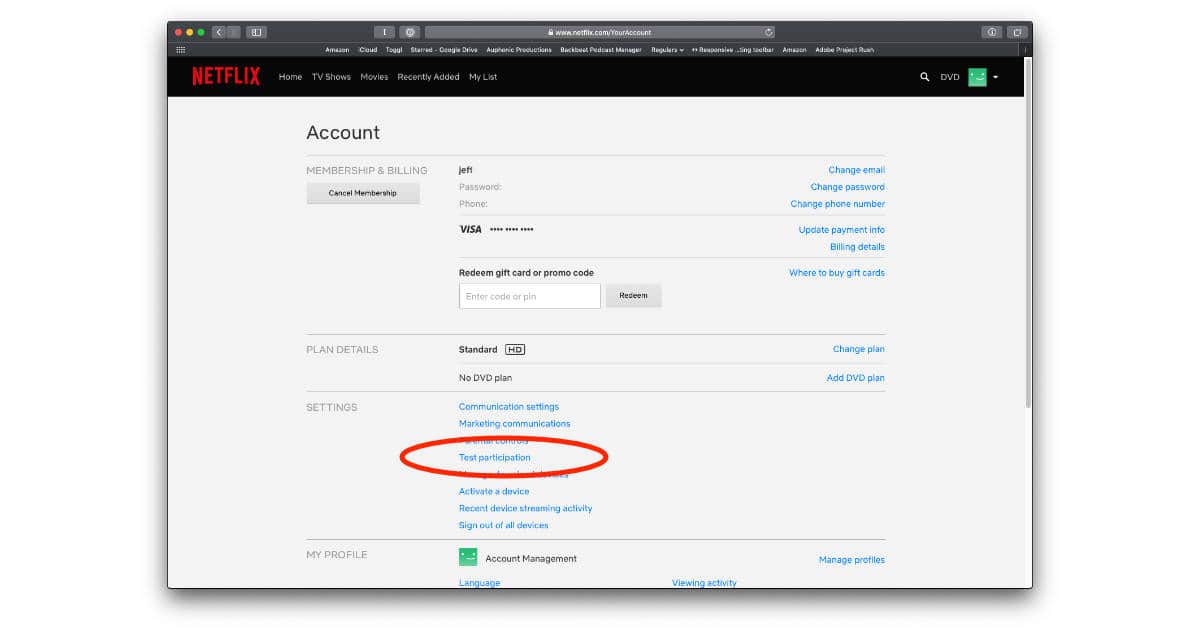 Turn off

Include me in tests and previews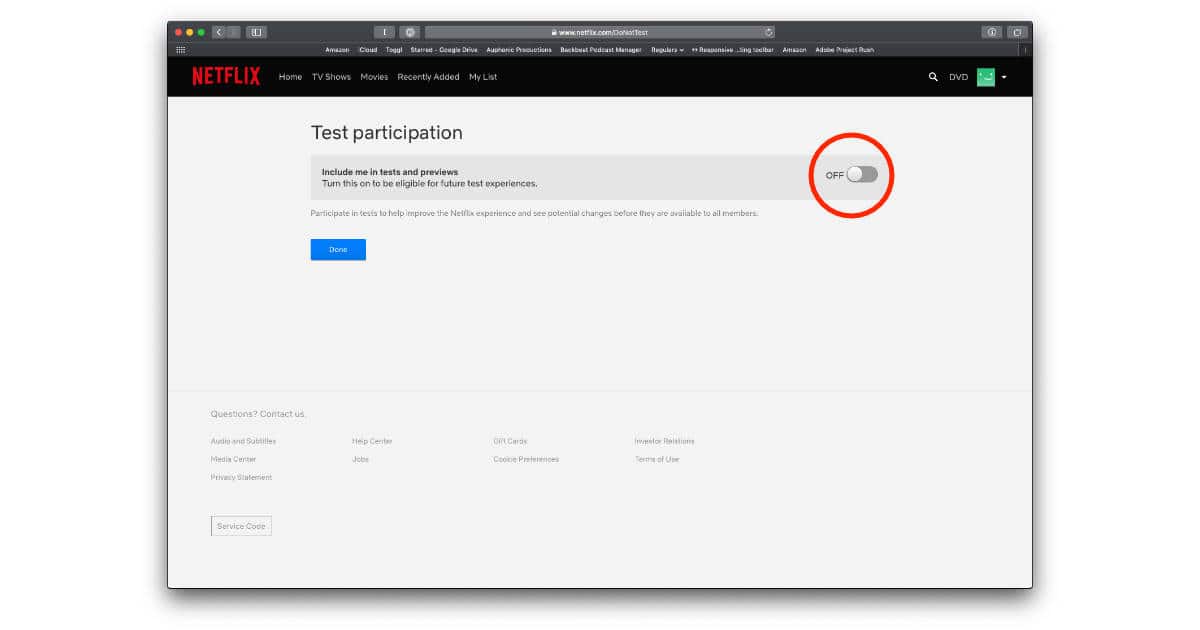 Now you can search for shows and movies without having to listen to ads for other Netflix content. I know my stress level is going down already.