Apple's "Gather Round" media event on Wednesday will most likely give us new iPhone models, updated Apple Watch models, and maybe a new iPad Pro and MacBook. Check out these ways to watch the event live.
The "Gather Round" media event starts at 10AM pacific time on Wednesday, September 12th. It's hosted at the Steve Jobs Theater on Apple's new campus.
Watch on the Apple Event Page
Apple has a special events page just for streaming the Gather Round event as it happens. You'll need to use Safari on your Mac, iPhone and iPad, or Microsoft Edge on Windows PCs. If you prefer Firefox or Google Chrome make sure you update to the latest version.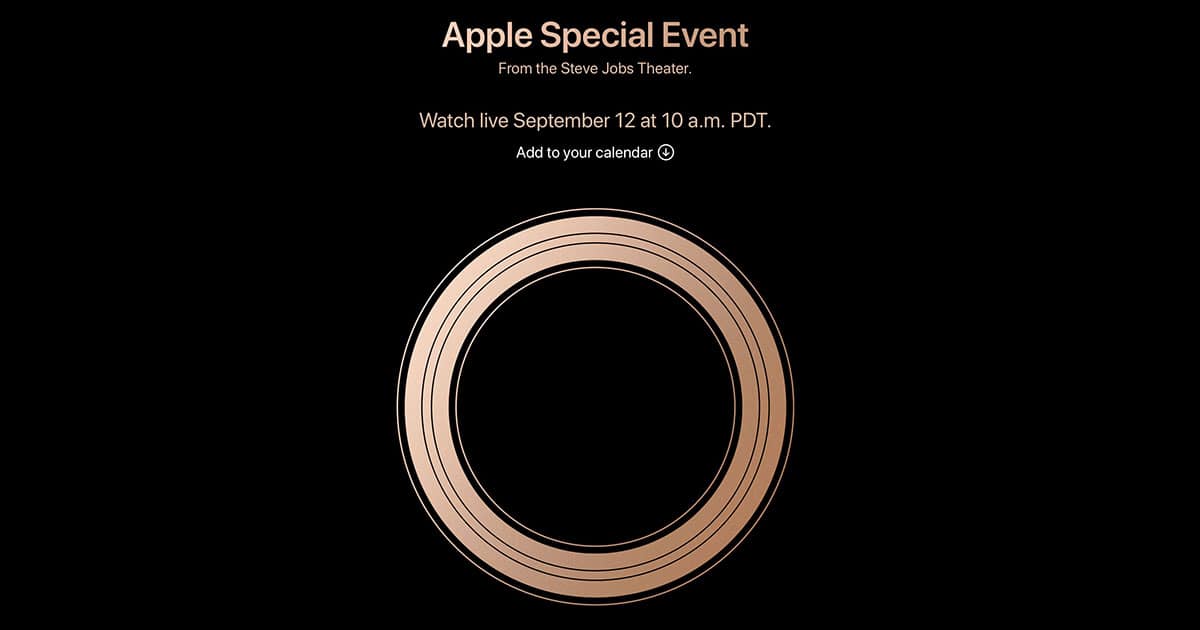 Watch in the Apple TV Events App
The Events app on Apple TV lets you watch Apple's media events in real time, or you can watch the recording later. The app should already be on your second generation or newer Apple TV.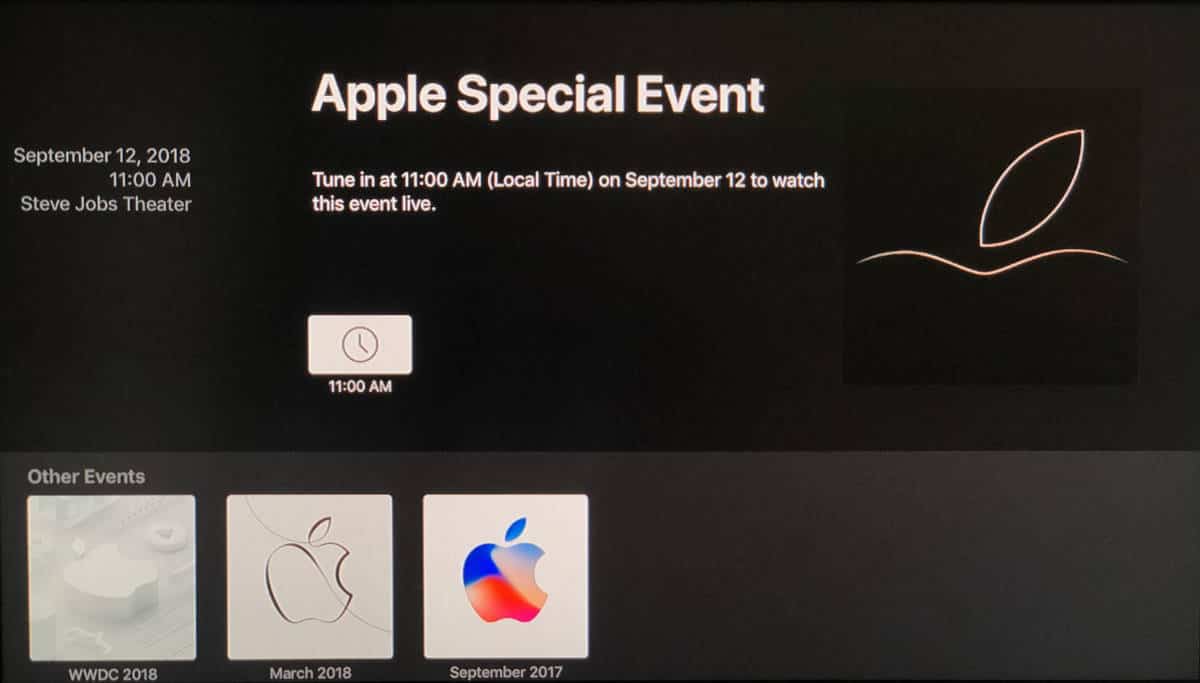 Watch on Twitter
Apple is streaming the Gather Round media event live on Twitter for the first time. You don't need to have a Twitter account to watch, and you can use your favorite Web browser if you don't have a Twitter client app installed.
Join us 12 September at 6:00 pm to watch the #AppleEvent live on Twitter. Tap ❤️ below and we'll send you updates on event day. pic.twitter.com/ufxuu3kt9H

— Apple (@Apple) September 10, 2018
[Do This, and Apple Will Send You a Personal Tweet for Wednesday's Media Event]
TMO Gather Round Event Coverage
The Mac Observer is covering Apple's Gather Round event on Wednesday. Be sure to check in for our news and analysis, plus our Daily Observations and Apple Context Machine podcasts.