Apple launched a holiday sale for iBooks on Monday. There are dozens of titles being discounted, included George R.R. Martin's A Game of Thrones. For those who may have been turning out pop culture for the last few years, this is the book HBO's Game of Thrones is based on.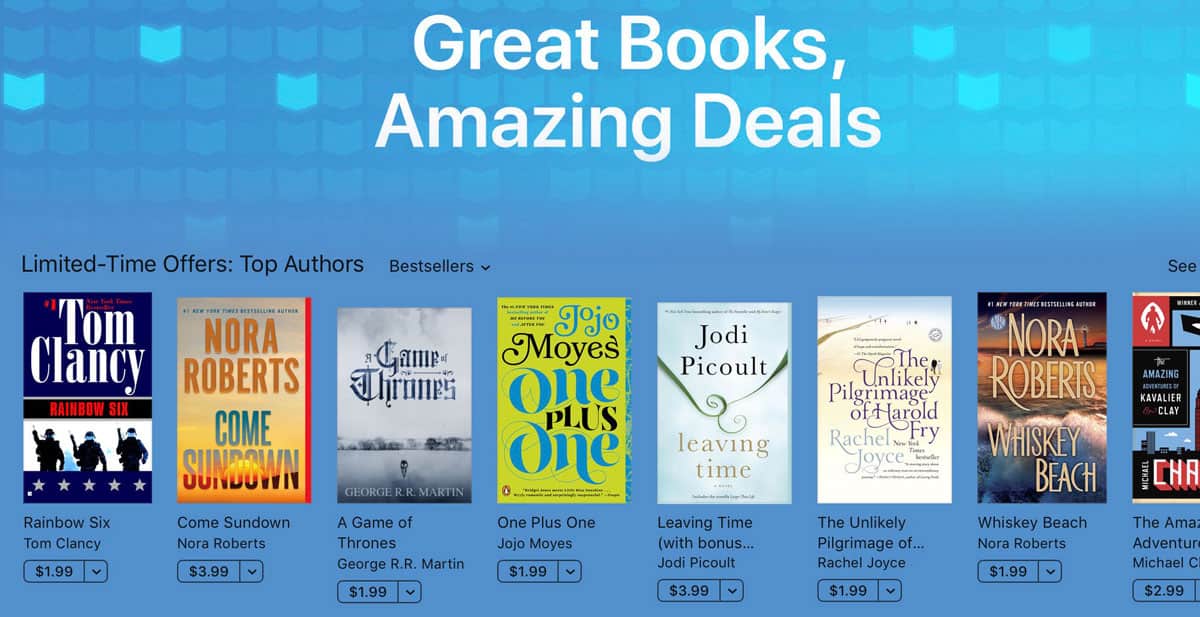 Gift A Game of Thrones on iBooks
I love books, and iBooks makes it easy to gift books, including these sale titles. Click the arrow next to the price on a book and the top choice is Gift This Book. Choose that and you can send a gift card/email to whomever you wish.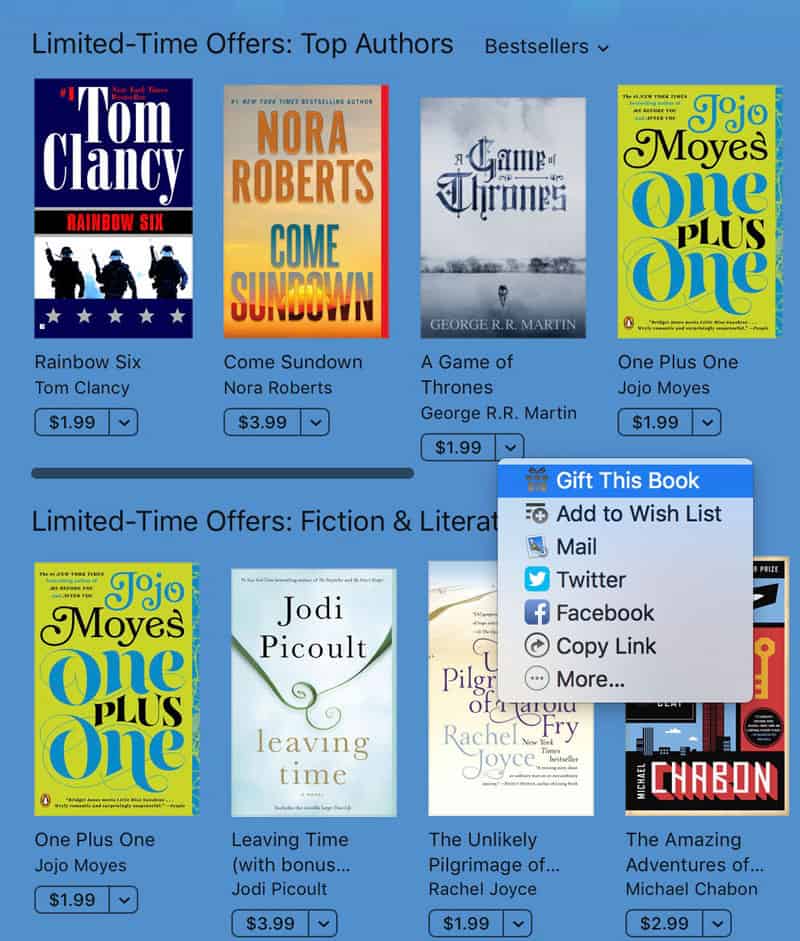 Other Titles on Sale at iBooks
There are a lot of popular books included in the sale, including Whiskey Beach by Nora Roberts, The Blade Itself by Joe Abercrombie, The Possibility of Somewhere by Julia Day, and many more.