App Tamer automatically pauses apps to make CPU usage more efficient and to increase your Mac battery life. Some apps run tasks in the background even if they're idle. macOS does this with App Nap, but only when an app window is covered by another window.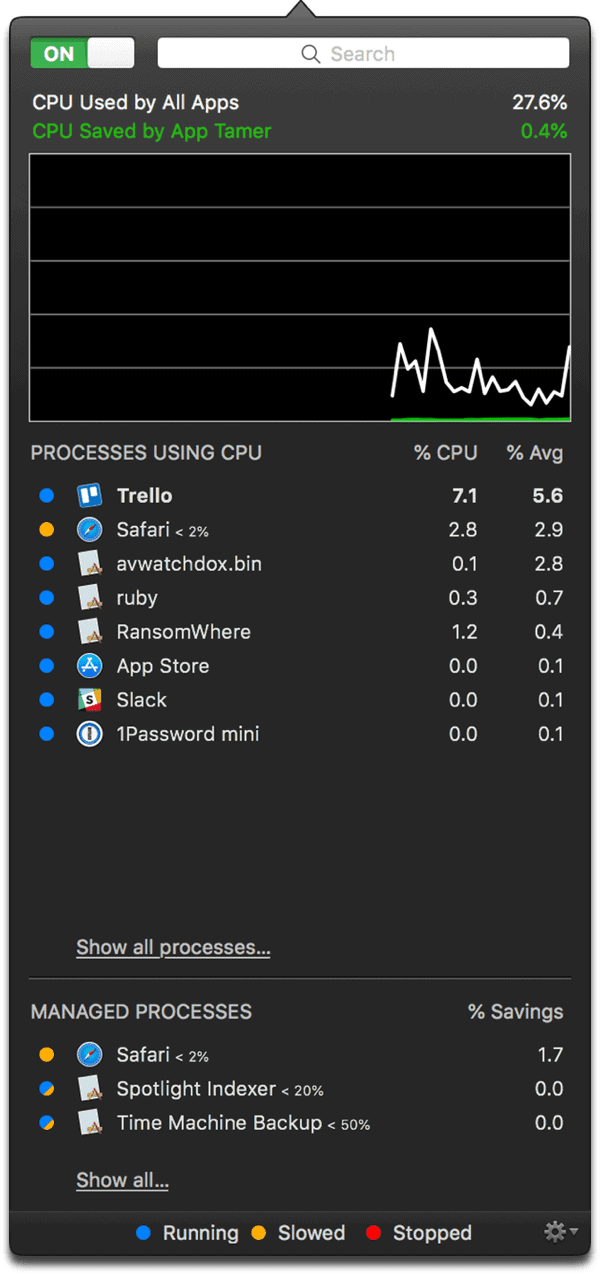 [How to Monitor Which Apps are Energy Hogs in OS X Mavericks]
App Tamer
Aside from taming apps, App Tamer can also increase the speed of your Time Machine backups. It removes the CPU restriction so that all of your CPU's resources are dedicated to Time Machine.
You can also manually tame apps, and that's where App Tamer is different than App Nap. You can click on the app's menu bar icon, click and app that is using a lot of the CPU, and stop or slow down the app.
It displays the history of CPU usage in a graph, so you can see the CPU used and saved percentages. You can try App Tamer free for 15 days, and buy it for US$14.95.