Instagram announced a new feature that may help you curb that endless scrolling thing that Instagram has been trying so hard to get you to do in the first place. It's called "You're All Caught Up," a message that appears once you've scrolled through everything that's new in the last 48 hours.
From Instagram:
Today, you'll start noticing a "You're All Caught Up" message when you've seen every post from the last two days. We've heard that it can be difficult to keep track of your seen posts. With this message, you'll have a better understanding of your Feed and know you haven't missed recent photos or videos.
Instagram You're All Caught Up
Here's what it looks like: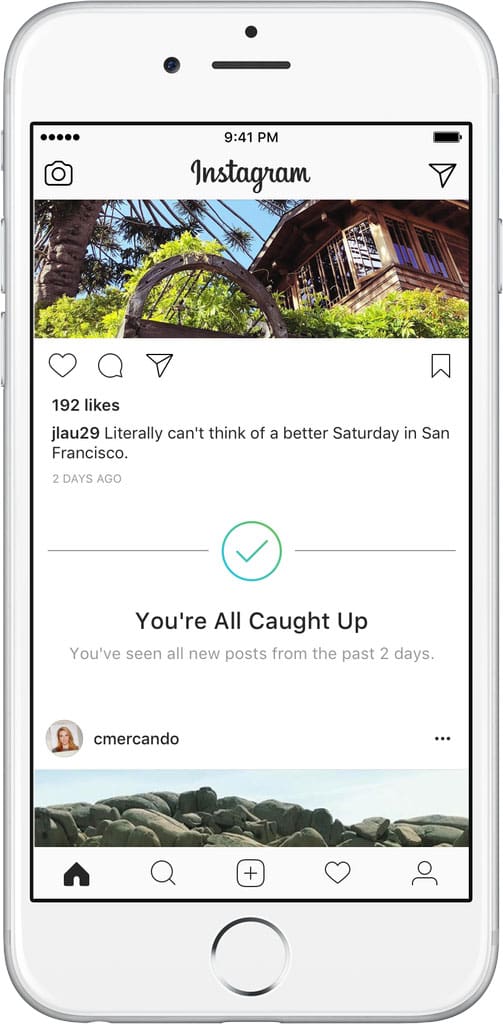 Everything below that message will be posts you've already seen or that are older than 48 hours.