When Apple News was first launched, iPhone users had the ability to block news sources. If you read a story you didn't like, or just didn't like a particular website, you could hide all of their stories from Apple News. With the release of iOS 10.3, Apple slightly changed how Apple News worked, but it's still possible to tweak your news feed. Here's how.
Disliking News Sources in Apple News
With iOS 10.3, hiding news sources is gone. Instead, you get the ability to Like and Dislike entire channels, and you can still do the same for individual articles. You can find the Dislike Channel option in the share sheet.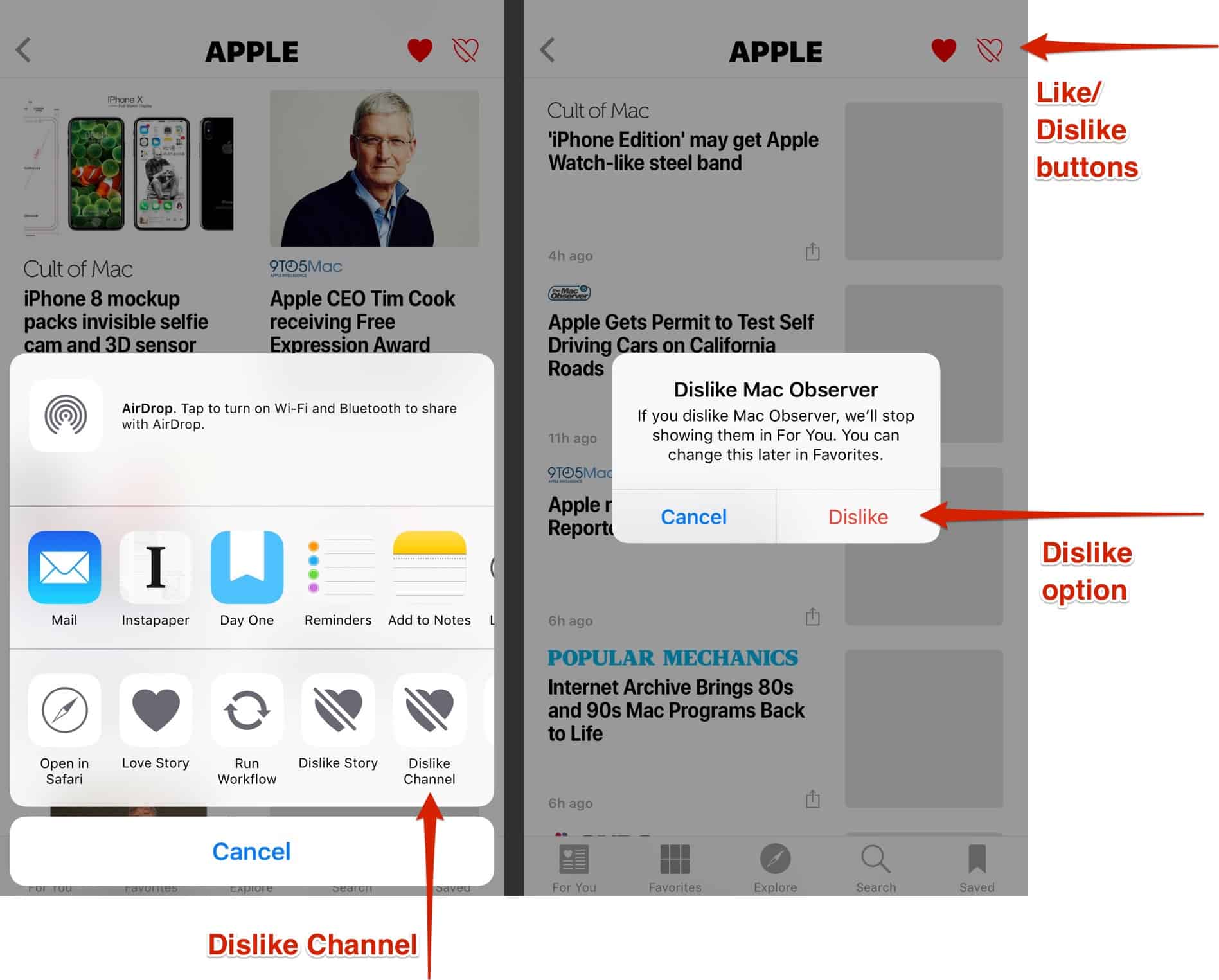 By the way, Disliking The Mac Observer makes angels weep, so don't do it.
You can see all of the news sources you have disliked. Tap the Favorites tab in Apple News, then scroll all the way to the bottom until you see Show Disliked. If you change your mind, this is where you can go back to liking a news channel.