There are a couple of ways to dismiss notifications in iOS 11. One way is to swipe sideways, another way is to use 3D Touch and tap the Clear All button. But there is another 3D Touch trick.
3D Touch Dismiss
You're probably aware that you can 3D Touch a notification to quickly view its contents. To exit, you might tap the X on the upper right corner. But instead, you can simply swipe down to dismiss notifications.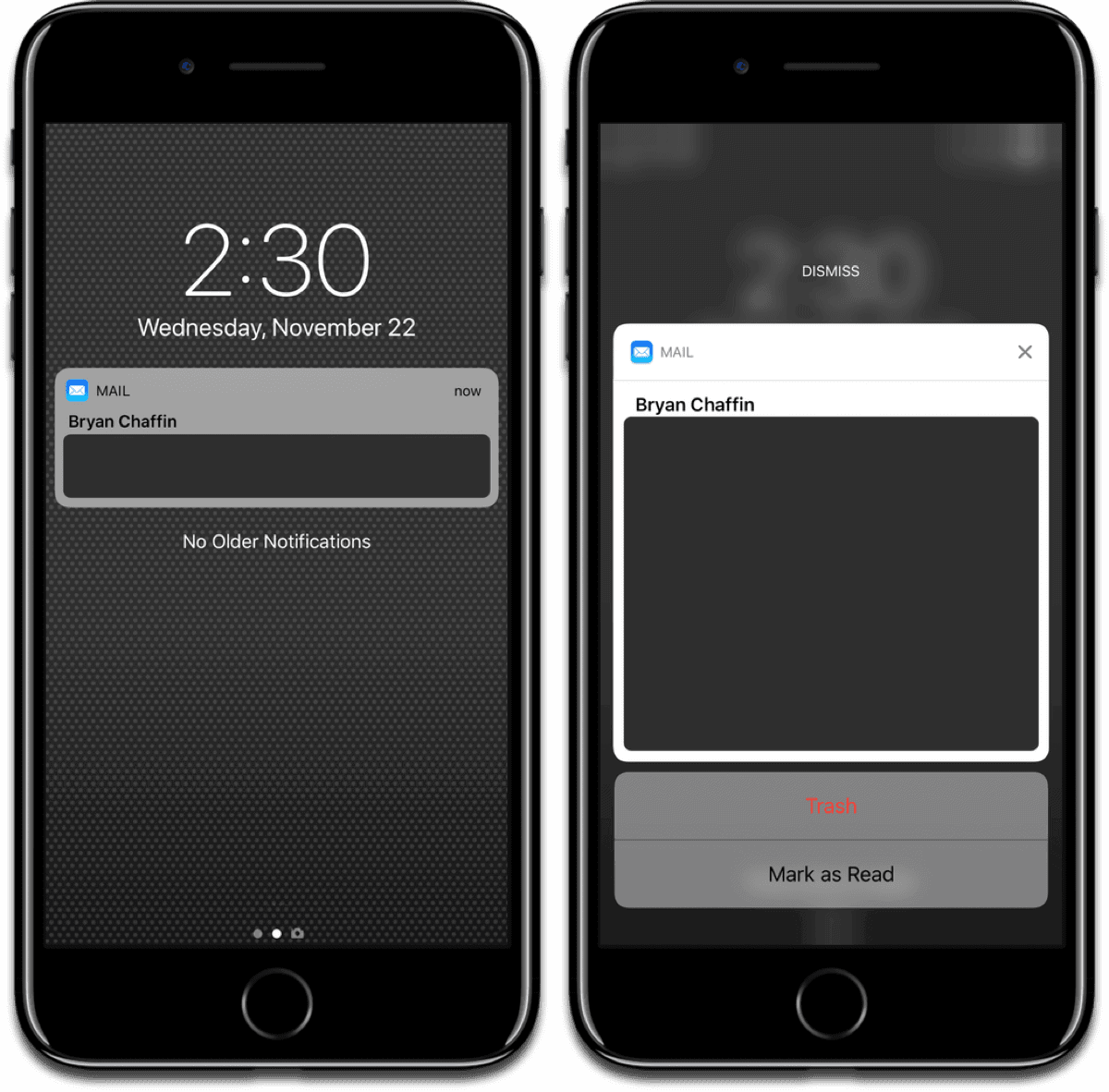 Lightly using 3D Touch is called a Peek, so you can Peek each notification, then swipe it away in one gesture.