Personal safety is at the forefront of many people's minds today. So much can happen, in a heartbeat, that it's crucial to be ready to respond to an emergency situation like a robbery, abduction, or accident. In the current beta of iOS 11, a new feature has been added that will help you in case of such a situation: Emergency SOS.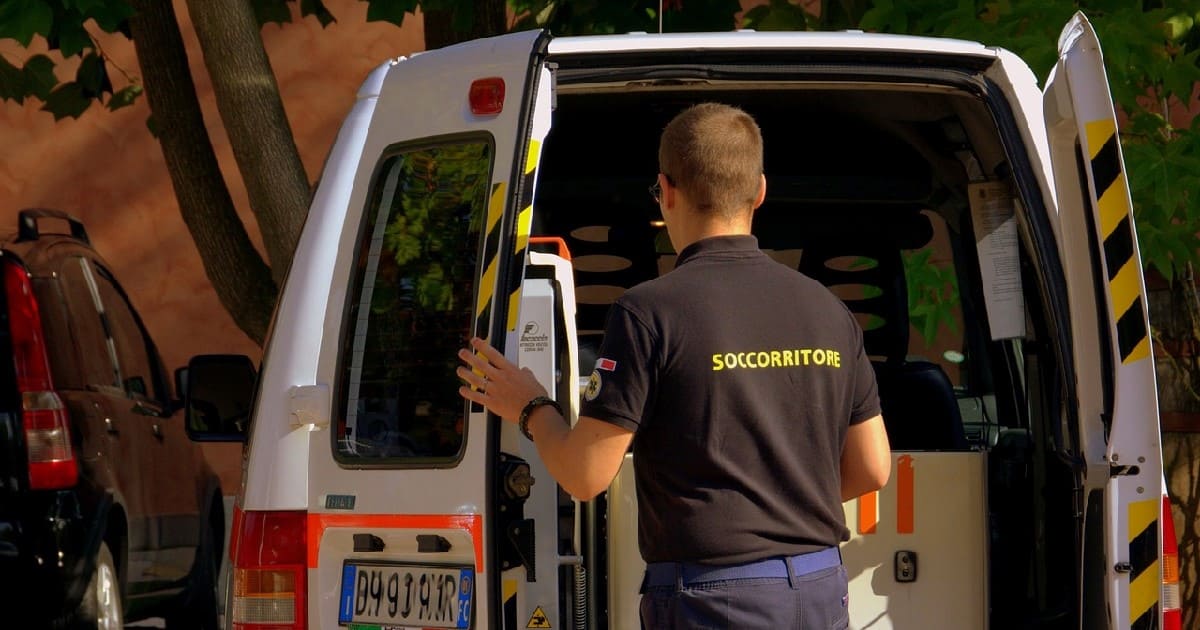 What Does Emergency SOS Do?
With this feature, you can quickly contact emergency services or your loved ones when something happens that might prevent you from using your iPhone normally. Once enabled, you just have to quickly tap five times on the Sleep/Wake Button of your iOS device, and emergency services (such as 911 in the United States) are contacted. The device will also notify any emergency contacts you have listed in your Apple Health Medical ID.
When you use Emergency SOS, you'll get a countdown sound until it places the call to emergency services. Once the countdown is over, your iOS device will attempt to call 911 or its equivalent in your country. To help the emergency services dispatcher assist you, it might include your location data, even if you haven't turned on Location Services. Once the call to emergency services ends, you're prompted to notify your emergency contacts with a message that you're in trouble.
That message will include your current location. For a limited time, your device will continue to send updates as that changes. Your iPhone notifies you whenever it sends that update. You can also use Emergency SOS on your Apple Watch, where an option to Stop Sharing appears in the notification to allow you to end the emergency contact. On your iPhone, tapping the status bar on your iOS device lets you stop sharing your emergency location.
Sounds Great, So How Do I Turn It on?
To enabled Emergency SOS, you need to visit the Settings app on your iOS 11 device. From there, just scroll down until you see Emergency SOS, and tap on it. Toggle the feature on, and it's ready to go. There's also a quick access button to set up your emergency contacts in Apple Health.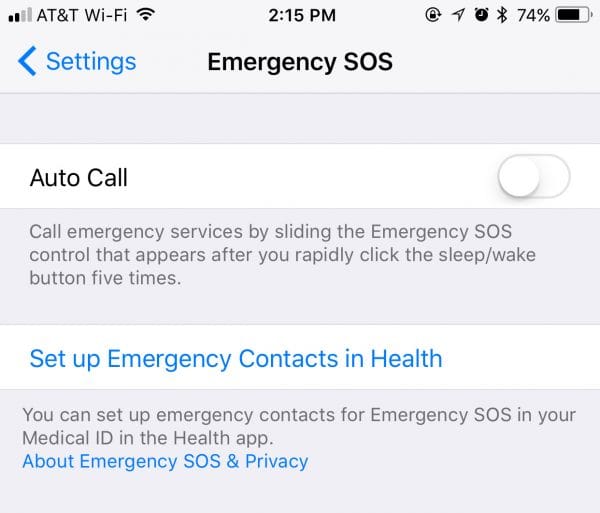 To turn the Countdown Sound on or off, simply toggle the switch.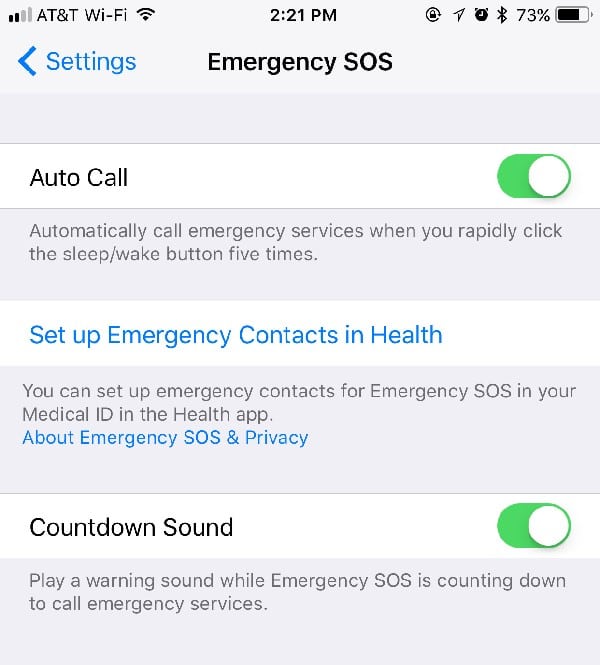 Emergency SOS is a great new feature in iOS 11. I urge everyone to enable it when available—if it stays in iOS 11. It's worth noting that the feature first appeared in iOS 10.2 beta 2. Unfortunately, the feature never made the final cut for that iteration of Apple's mobile operating system.
The Developer Beta can be downloaded now. A Public Beta is also available, and the final release of iOS 11 is expected in Fall 2017.