iPhones that have 3D Touch have an iOS trackpad in the keyboard. When you 3D Touch the keyboard, you can easily move the cursor around between characters. With iOS 12, the iOS trackpad comes to all devices, even if you don't have 3D Touch.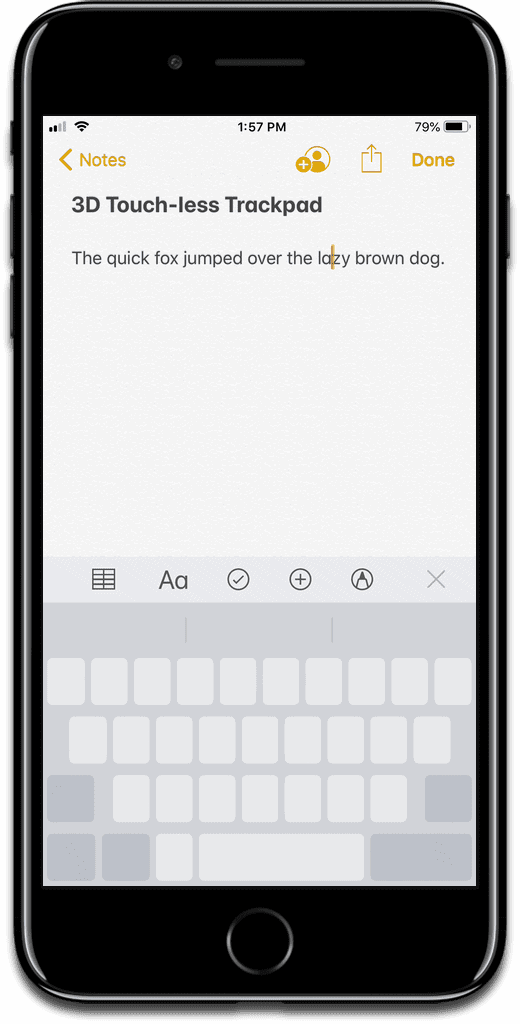 [You Can Now Download the iOS 12 Public Beta]
Using the iOS Trackpad
Using it is really simple: If your iOS device doesn't have 3D Touch, just press and hold down on the space bar on the keyboard. Some of the features aren't available though. With 3D Touch, you can use the trackpad to highlight and select words, but you can't do it with the spacebar version.