If you're curious what the weather is like somewhere, you can get the information straight from Spotlight in iOS. There's absolutely no need to go out of your way to get a quick weather report for another location, because it's checking the weather using Spotlight is so easy on your iPhone or iPad.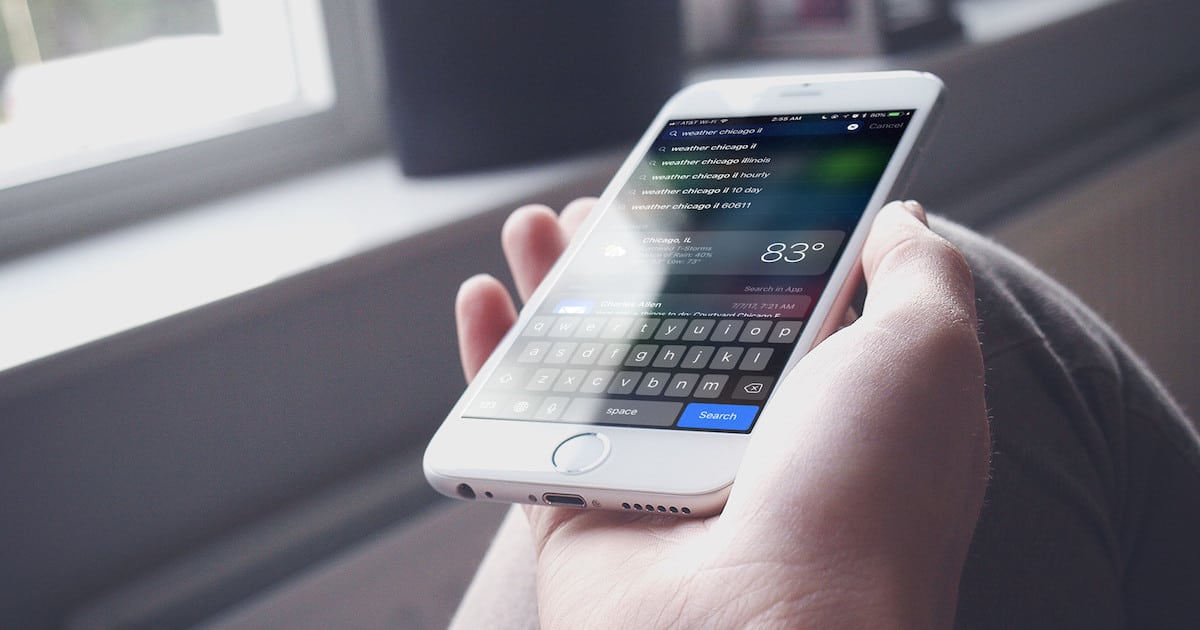 Checking the Weather Using Spotlight
Sure, there are plenty of other ways you can check the weather. You can ask Siri, but that requires you talking. Or, you could search the web. You might even have a weather app on your phone, and could add the location there. What if you're only going to the new location once, though?
For that, you will enjoy checking the weather using Spotlight. All you have to do is pull down on a Home Screen icon or blank spot, to get Spotlight to appear. Next, type in "weather (location)" to get the weather report for that spot.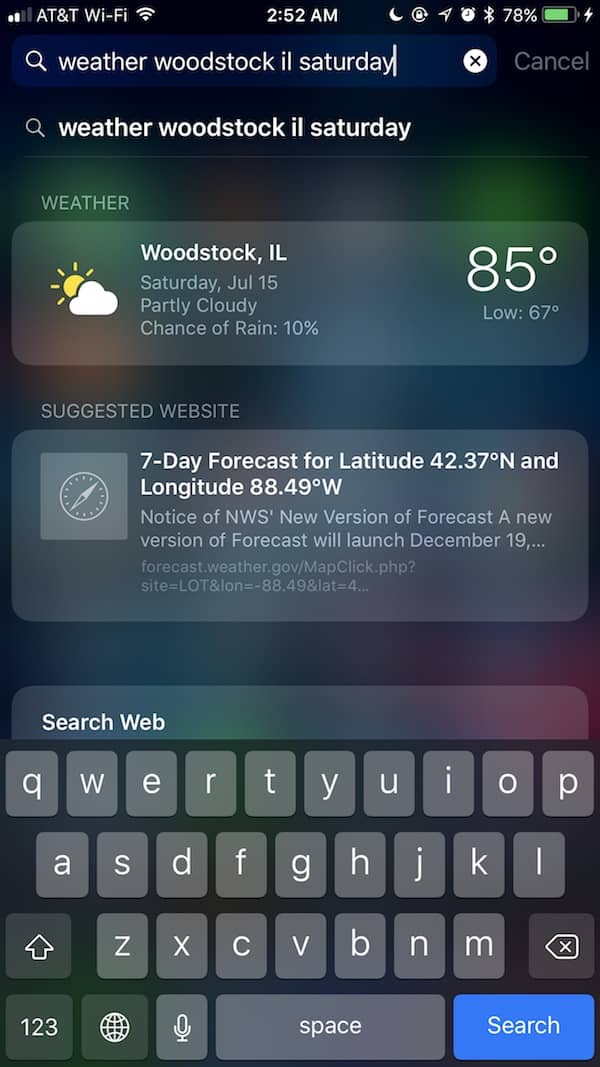 If you want tomorrow's forecast, type "weather (location) tomorrow," and you'll get the details you're looking for. The same applies to any day within the normal seven-day forecast period.
A Handy Tool That Even Works on the iPad
The iPad might not have a built-in Weather app, but this Spotlight trick works there, too. It even works on macOS in Spotlight, so Mac users get their weather love, too.