Credit where it's due: Redditor u/MarcDiakiese found an awesome tip for iPhone users. It's possible to "lock" your iPhone so it only shows the current app that's open. The example they gave was people who are at a house party, playing music on their iPhone, and don't want other people to pick up their phone and snoop through it. Here's how to lock iPhone apps.
Guided Access
The feature has to do with an accessibility tool called Guided Access. Guided Access keeps your iPhone in a single app, and lets you control which features are available.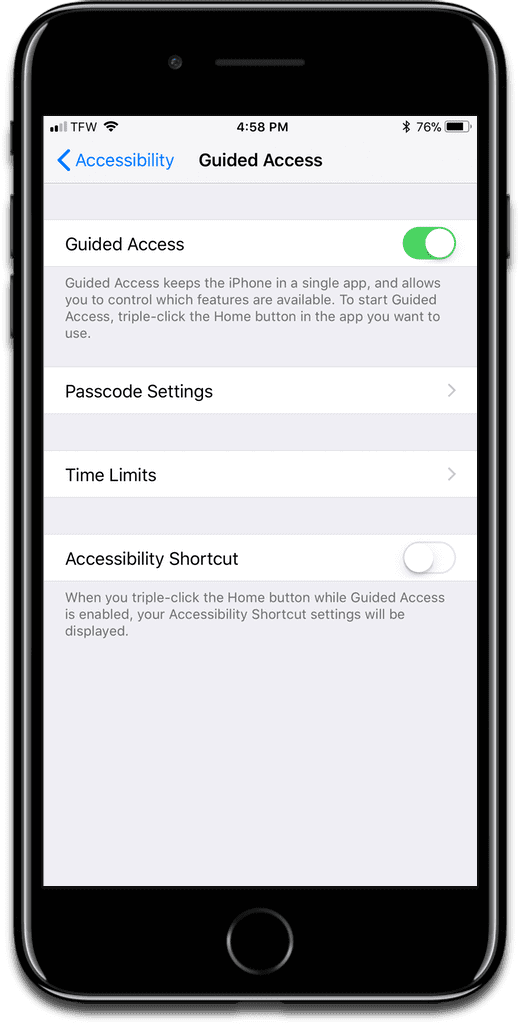 Go to

Settings > General > Accessibility > Guided Access

.
You can set a Guided Access passcode (or Touch ID), time limits, and a shortcut. The shortcut means you can triple-click the home button to turn the feature on.
And that's basically it. It's a great tip for parents who give their iPhone or iPad to kids, and your kids can't switch to other apps. Or, if you're at a party and you've got Apple Music going, drunk randos can't start looking for nudes on your phone.