On iOS, emojis are easily accessible with the keyboard, but what about Mac emojis? In the Messages app, you can click on the smiley face icon to bring up emojis. But what if you want to put an emoji elsewhere? There's a keyboard shortcut for that.
Mac Emojis Shortcut
To bring up Mac emojis, you can press Control + Command (⌘) + Space. It brings up a window with the same emojis you can find on iOS. But there's much more than that. There are special characters, math symbols, currency symbols, and a bunch more.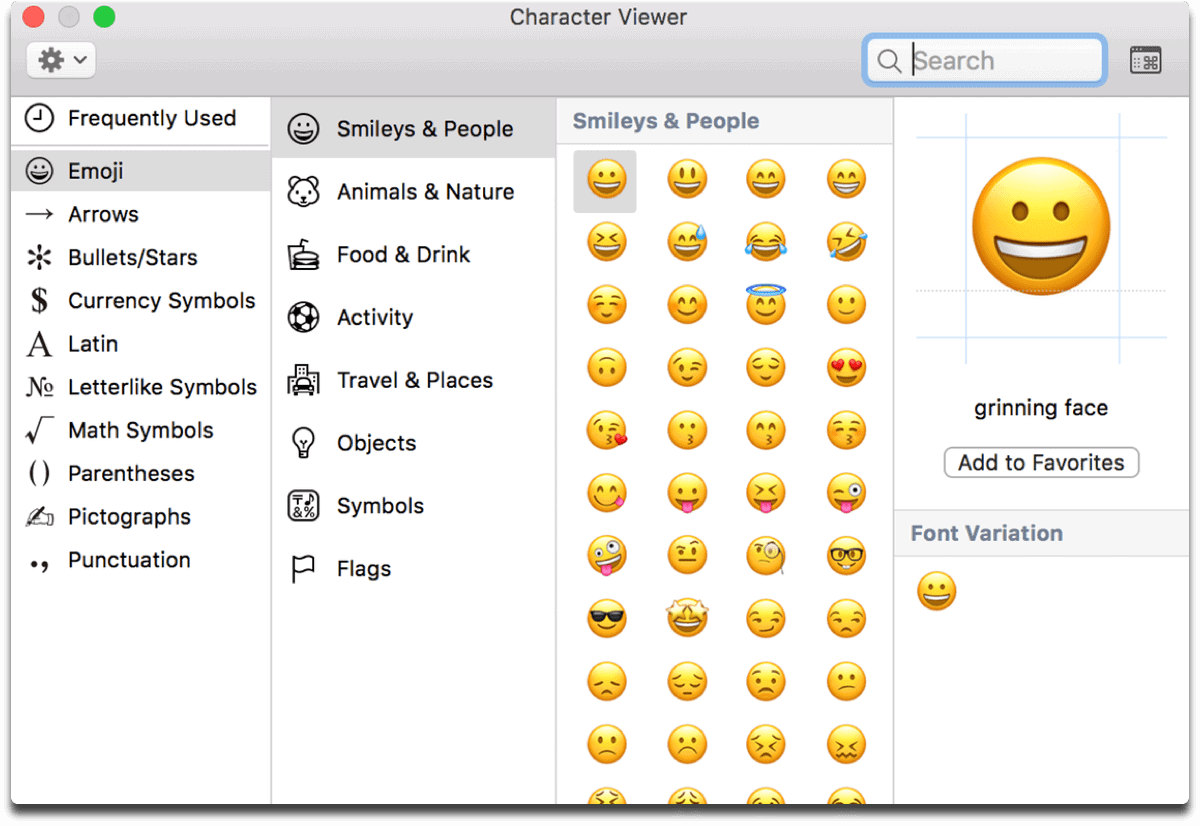 To insert a character into your document, double-click the symbol you want. The emoji window will stay floating, and it won't disappear in the background if you click inside another app.