If you're running out of space on your Mac, then Sierra's got some suggestions for you. The new version of macOS will make recommendations based on your current usage of your drive, and it's a handy way to clean up stuff and give yourself some breathing room. Let's check it out!
The first thing you'll do is click on the Apple Menu at the upper-left corner of your screen and choose "About This Mac."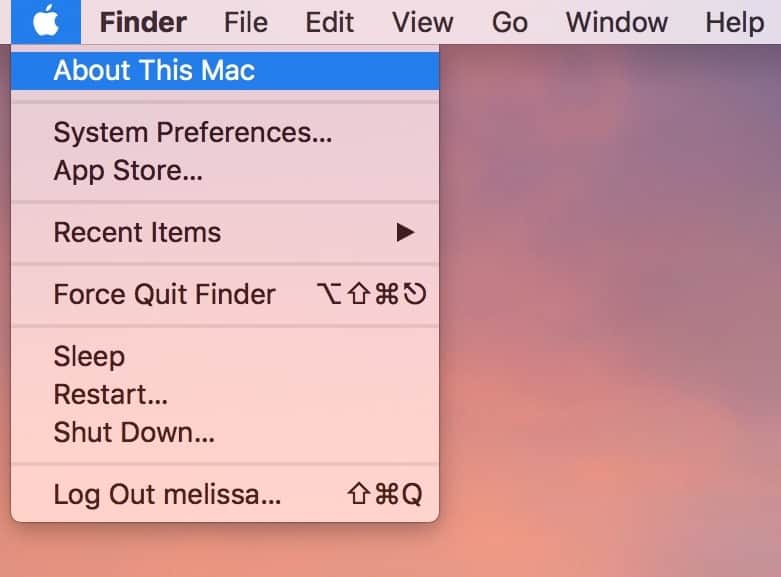 Then you'll click on the "Storage" tab, and from there, pick "Manage."

When the next window pops up, be sure that "Recommendations" is selected in the sidebar, and then you'll see what your Mac thinks you need to do.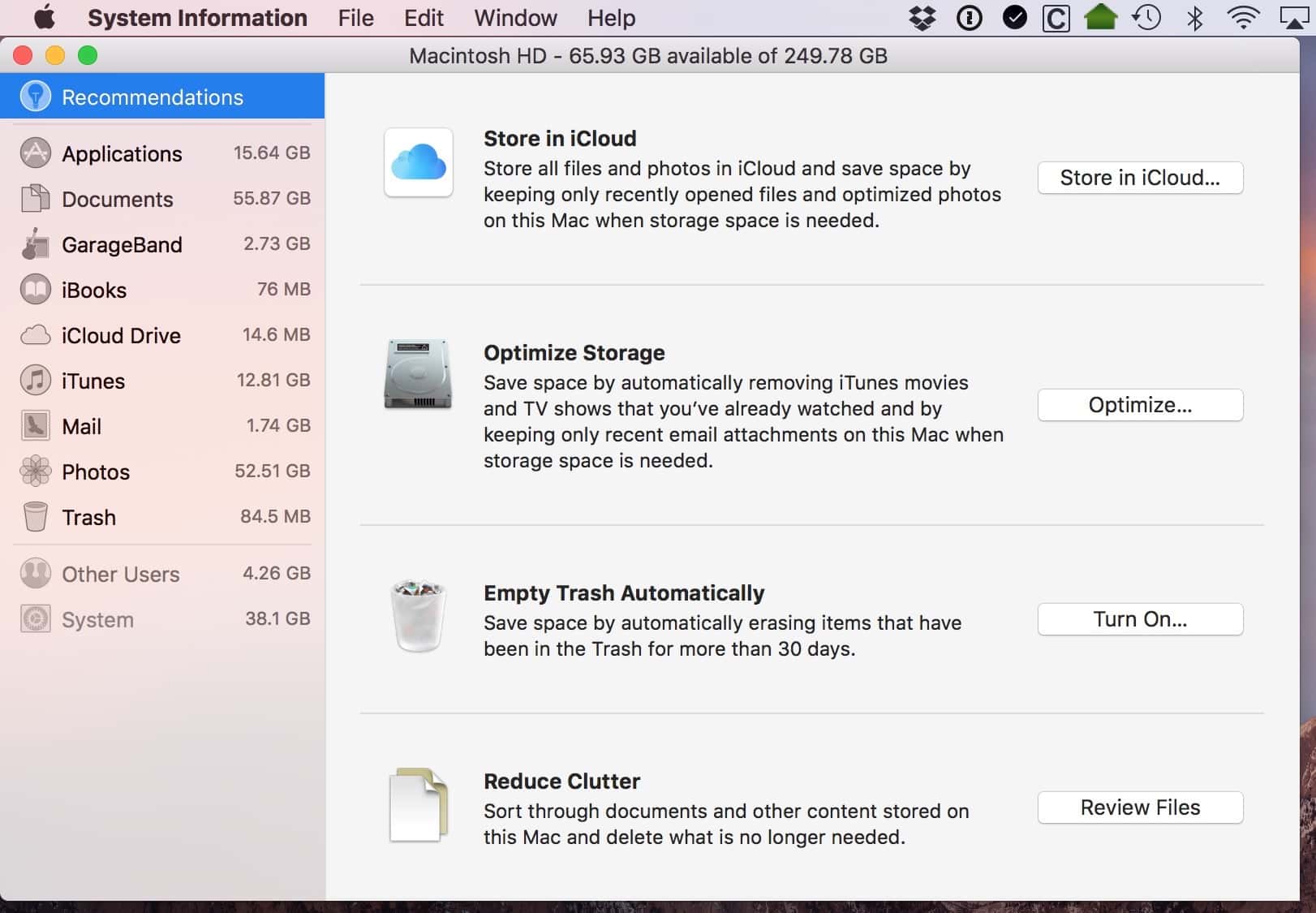 In my case, it's made some suggestions like setting my trash to empty every 30 days and automatically removing iTunes media after I've watched it. Good thoughts! When you click on the button next to one of the recommendations, your Mac will walk you through turning it on and will tell you about any caveats.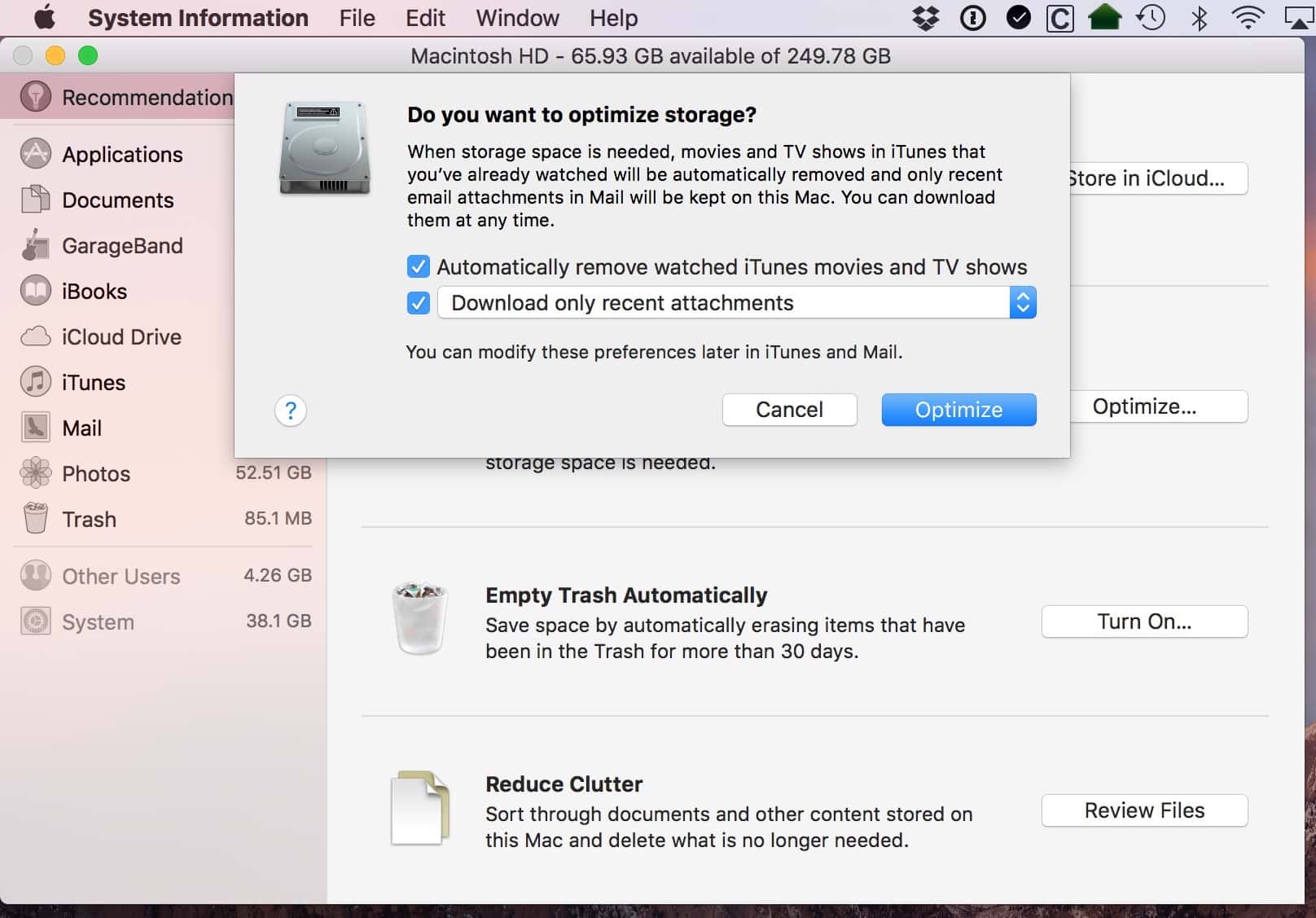 I have a couple of caveats of my own to mention. First, be sure your machine has a backup before you make any big changes like these, especially if you're gonna turn on iCloud Photo Library and sync your images with your other Apple devices. Of course, I always recommend backups, all the time, with redundancy, but if you don't have one at all, now's a great time to set one up. Secondly, I'd suggest that if the Recommendations feature is asking you to do something you don't understand (especially if you're using the "Reduce Clutter" option to review your files), then put the brakes on. Better to keep extra files on your Mac than to remove something you need! Now go back and reread my first caveat about needing to back up, OK?