If you've been having fun playing around with the so-called Tapback feature in iOS 10, with which you can long press on a message to give it a heart, say, or a thumbs up…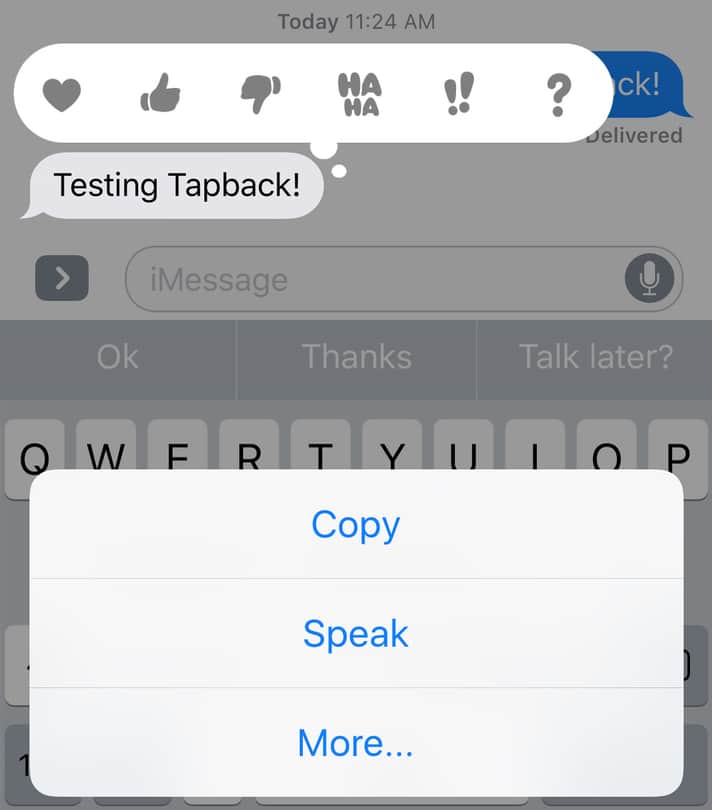 …then you should know that macOS Sierra will let you do the same thing within its Messages program! We unfortunately can't use any of the fancy screen effects yet, but this is pretty fun anyhow. What you'll do is right- or Control-click on the message you'd like to apply a Tapback to, and a contextual menu will appear.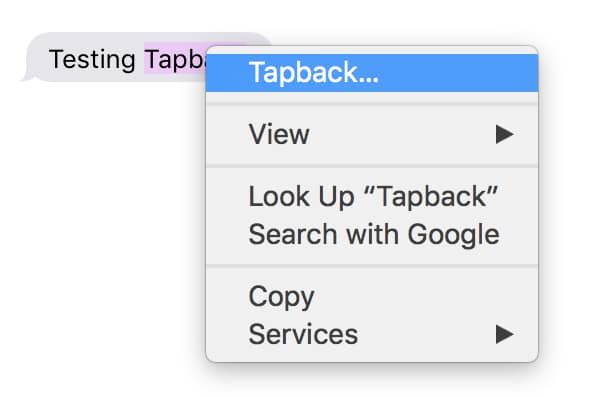 Pick "Tapback," as I've done above, and you'll see the same options you have under iOS:

Choose whichever icon fits your reaction, and it'll appear within the message thread:

Now, I don't want anyone commenting on why a full-grown woman like myself is getting such a kick out of these little Tapback thingies, all right? I like what I like.