You've gotten your feet wet with iOS, but one nagging problem is still eating at you: how do you manage your email and Internet accounts? You used to see all of your Mail accounts in a specific place within the Settings app, but that option has moved several times. Not to worry. You still have an easy and quick way to configure new and existing email accounts, once you know where to look.
A New Name to Manage Your Email Accounts
Now, you'll find your various email accounts in, surprisingly, the Mail section in Settings. That option is labeled Accounts. In this Settings panel, you can now manage  all of your Mail accounts. To get there, just go to Settings > Mail > Accounts.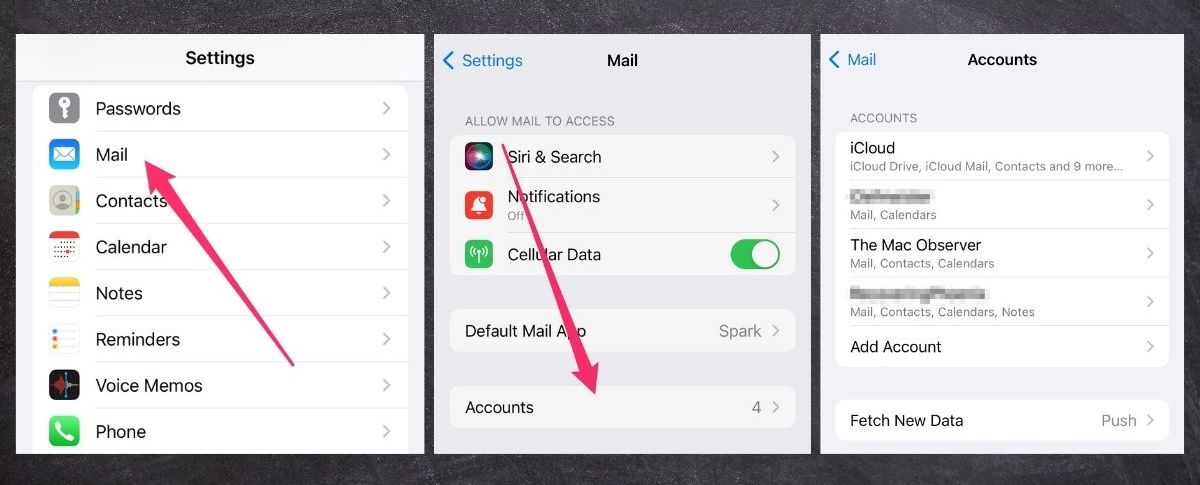 If you tap on an email account, you'll notice that it looks precisely like it always did. An Add Account option near the bottom allows you to set up a new email service, and Fetch New Data is there to toggle Push email off or on.
Managing App and Website Passwords
Separate in Settings is Passwords. This gives you access to your iCloud Keychain, or your iPhone keychain if you don't have the former enabled. This is where you can view, change, or delete saved passwords from your iOS device. It's much more handy than having to dig into Safari's settings, the way we used to access the information. Of course, if you use 1Password for all of that data, this won't mean much to you.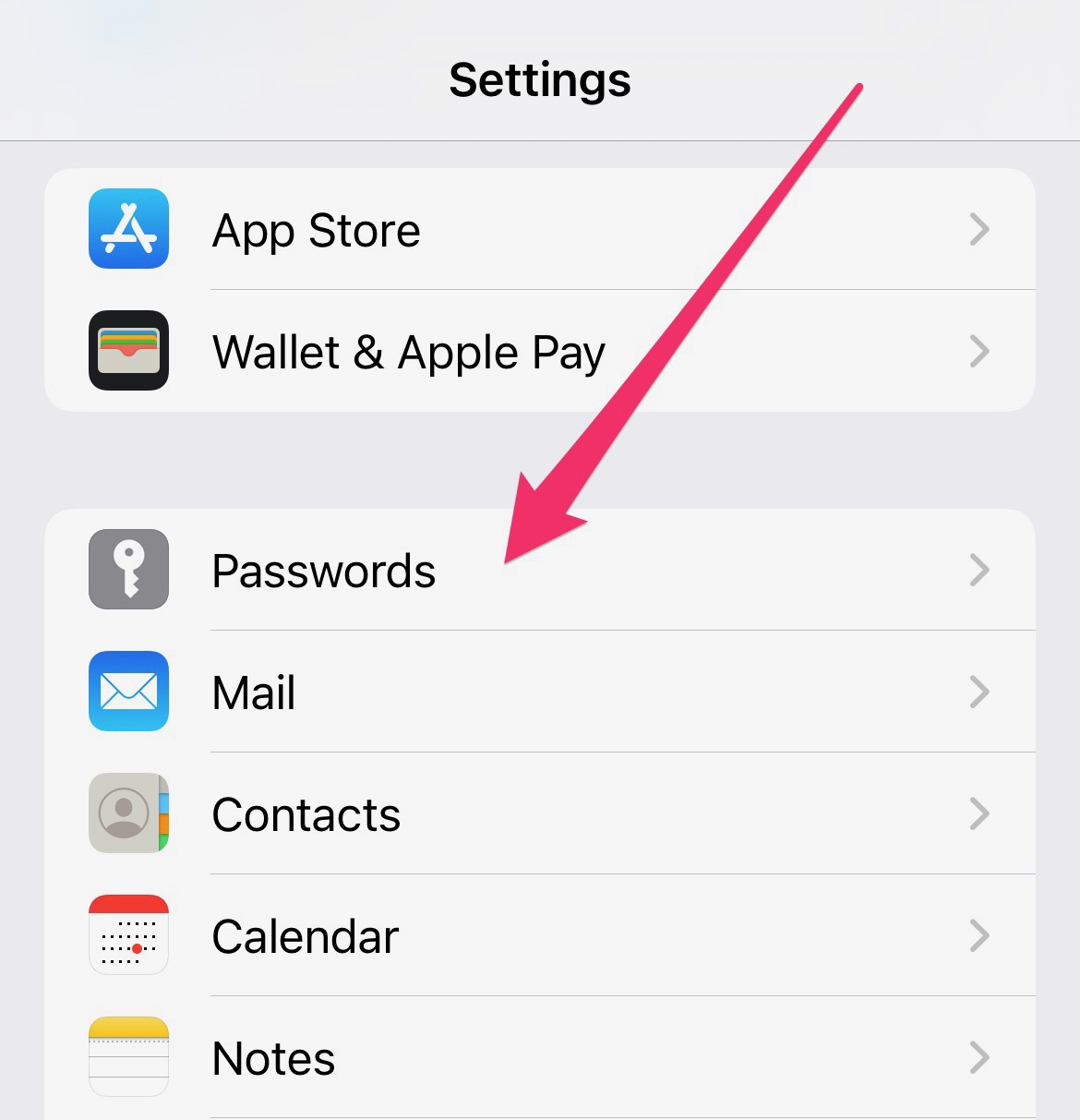 .