Did you miss the Great American Eclipse, or maybe you caught it and now you're addicted? I've got three apps to help you track future eclipses so you don't miss out. If you search "eclipse" in the App Store, you'll find a Crap Tonne™ of apps dedicated to the August 21st event that already took place, but these will help you find the next one.
Solar Eclipse by Redshift is a hybrid app for iPhone and iPad that lets you track both past and future eclipses from 1990 to 2100. You can pick any spot on the planet and get an eclipse simulation for that spot. It has many other features and information about eclipses, too.
Eclipse Calculator does both solar and lunar eclipses, with solar eclipses data available from 1500 BCE to 3000 CE, and
lunar eclipses data available from 2000 BCE to 3000 CE.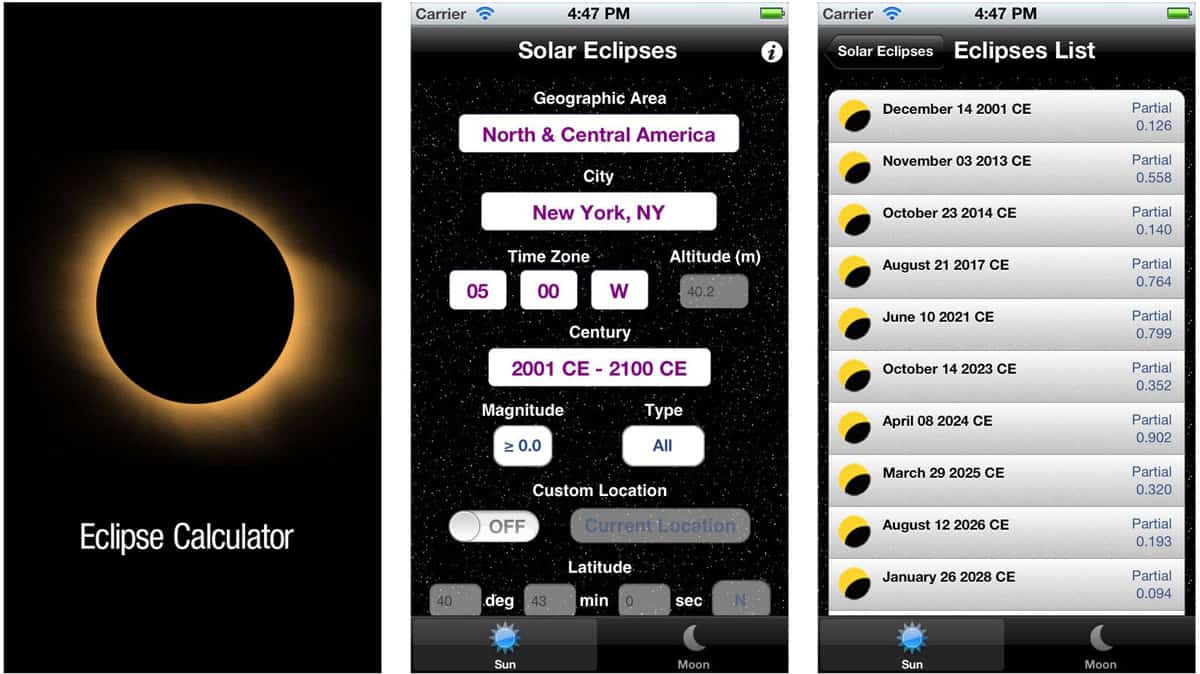 SkySafari is a general-purpose astronomy app, and that includes eclipse information. There's a caveat, though: you'll need to know the date and time of the eclipse to look it up. If you know that, though, SkySafari 5 can show you just what to expect where. The screenshot below is for April 8th, 2024, the time of the next U.S. solar eclipse.
It's a hybrid app for iPhone and iPad, and there's a plus version for $2.99, and a pro version for $19.99. TMO's resident astronomer, John Martellaro, loves SkySafari 5.