If you'd like a program—say, Mail or Calendar—to open automatically when you log into your Mac, there are a couple of ways to do that. If the app is in your Dock, all you have to do is right- or Control-click on it and choose Options > Open at Login.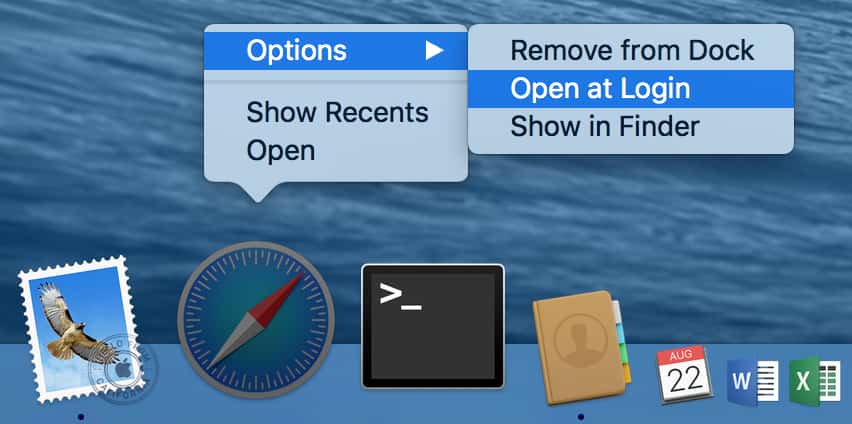 There's a special list that your computer keeps of the programs set to do so, and it's at System Preferences > Users & Groups, under the "Login Items" tab.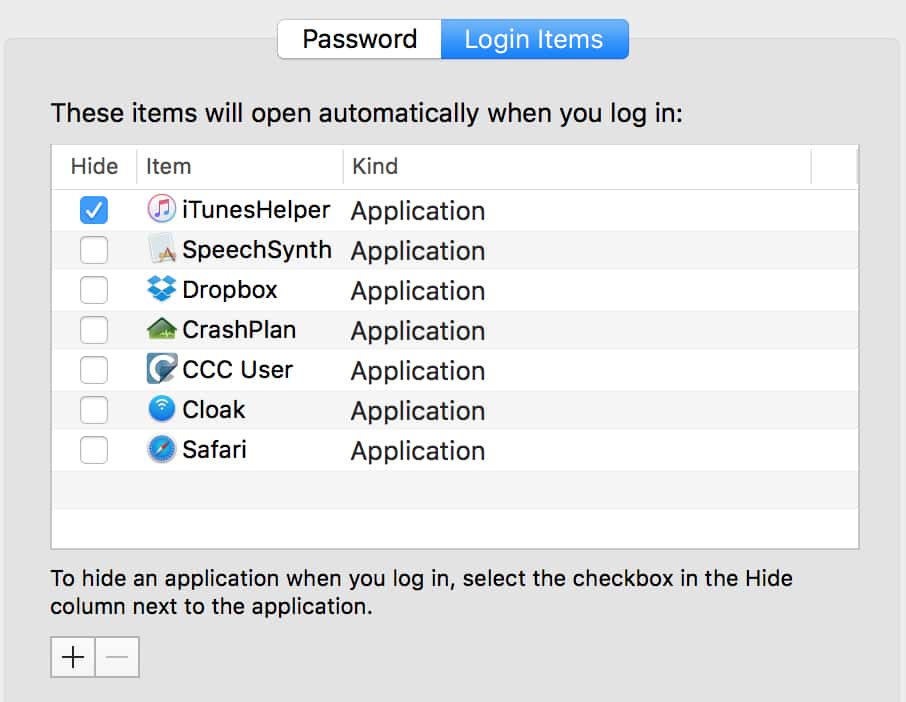 Programs you've chosen to open at login will be listed there, along with some of the apps that have to launch themselves in order to provide functionality; Dropbox, for example, has to start when you log in in order to sync your files. In any case, though, you can also use this list to add an app that isn't currently in your Dock—either drag its icon in from your Applications folder, or use the plus button at the lower-left to navigate to the program and add it in.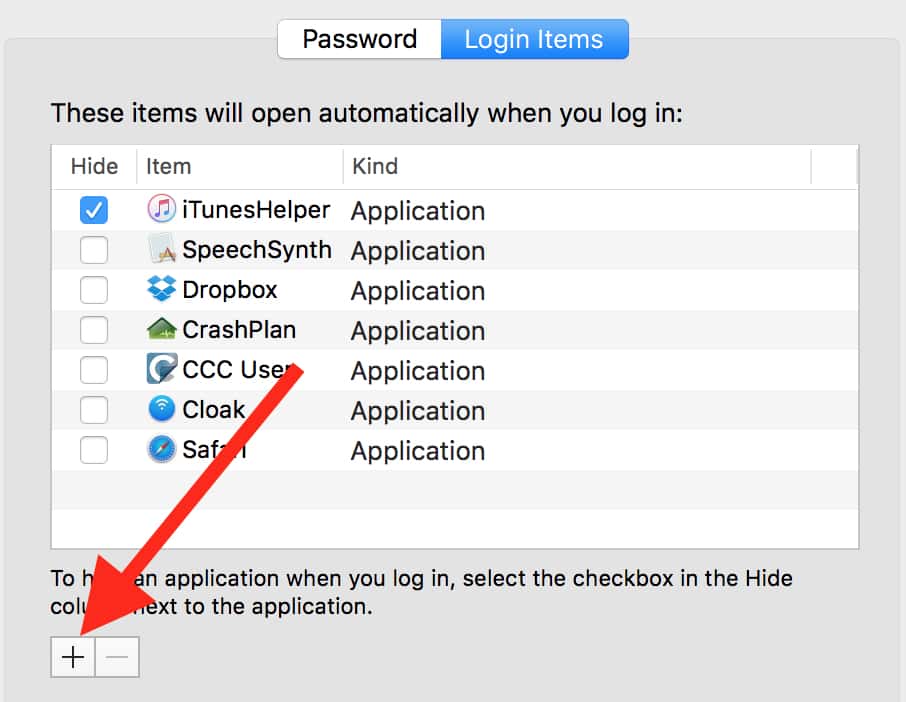 Ever after, though, the one you choose will open whenever you log in! If instead you want to prevent something from doing so, just select it from the list and click the minus button.
Just so you know, I don't suggest having every single app on your Mac launch at login, especially if your machine isn't brand new. Don't be mad at me when it takes fifteen minutes to get going in the morning, all right?