To go along with our guide to taking great iPhone photos, we made a roundup for Apple Watch photography apps. Two apps are camera remotes, two are editing apps, and one app is a social platform for creatives. Here are the Apple Watch photography apps that we think should be in your toolkit.
Camera+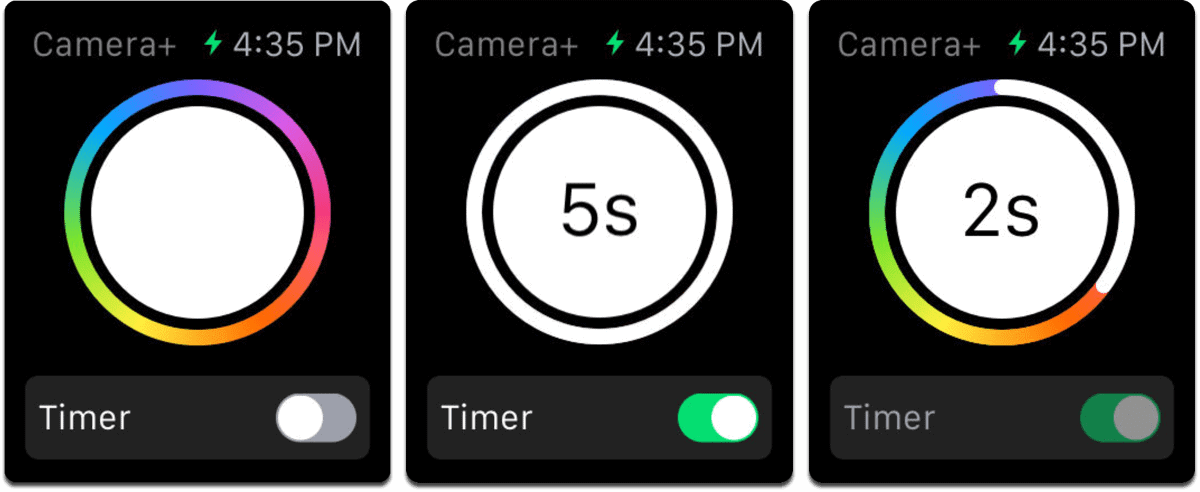 Camera+ is a photography and editing app in one. One of the main features of the app is its Clarity tool. It promises to analyze your photos and automatically make adjustments. Clarity, in this app and others, lets you bring out details and texture by manipulating the midtones in a photo. Camera+ also has scene modes you can choose from, depending on your photo. Modes include Food, Sunset, Night, Portrait, Beach, and more. The Apple Watch app for Camera+ and ProCam 5 below act as a remote shutter. If you want to set up your iPhone on a tripod, you can use your watch to remotely take a picture, or set a timer. Camera+ is US$2.99.
ProCam 5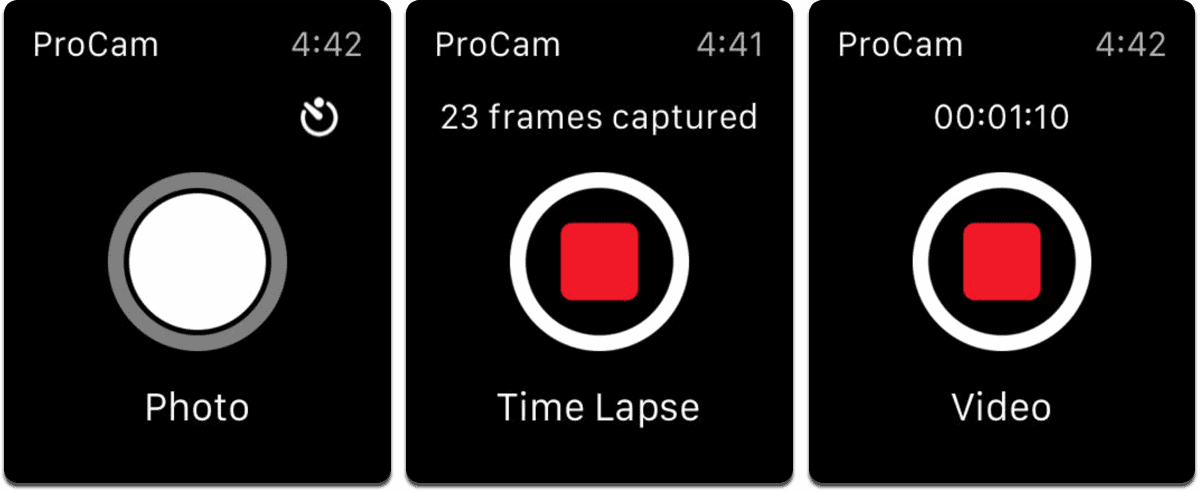 ProCam 5 brings powerful manual camera tools to you. You can shoot photos as well as videos with ProCam. Manual tools let you control exposure, shutter speed, ISO, focus (with focus peaking), and white balance. It has a scroll and steppers system inspired by DSLR cameras. Like Camera+, ProCam has editing tools like lenses and filters, as well as shooting modes like Burst mode. ProCam 5 is US$4.99.
Behance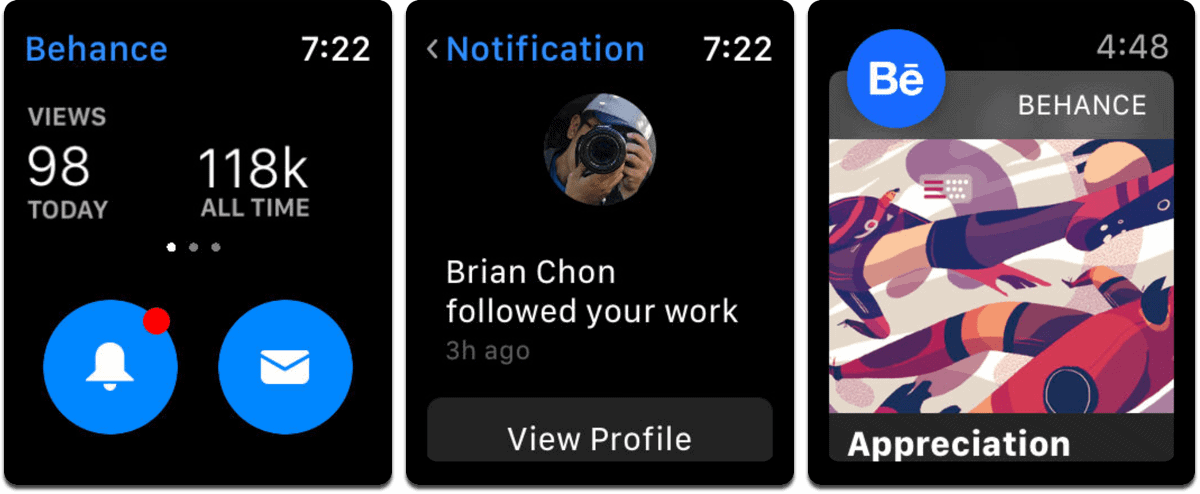 Behance is a platform by Adobe where photographers and graphic designers can showcase their work. The Apple Watch app lets you browse projects, and take a look at your profile and statistics. You can remotely control AirPlay presentations from your watch too. The app has a watch face that lets you quickly see your stats for the day. Behance is Free.
Astropad Mini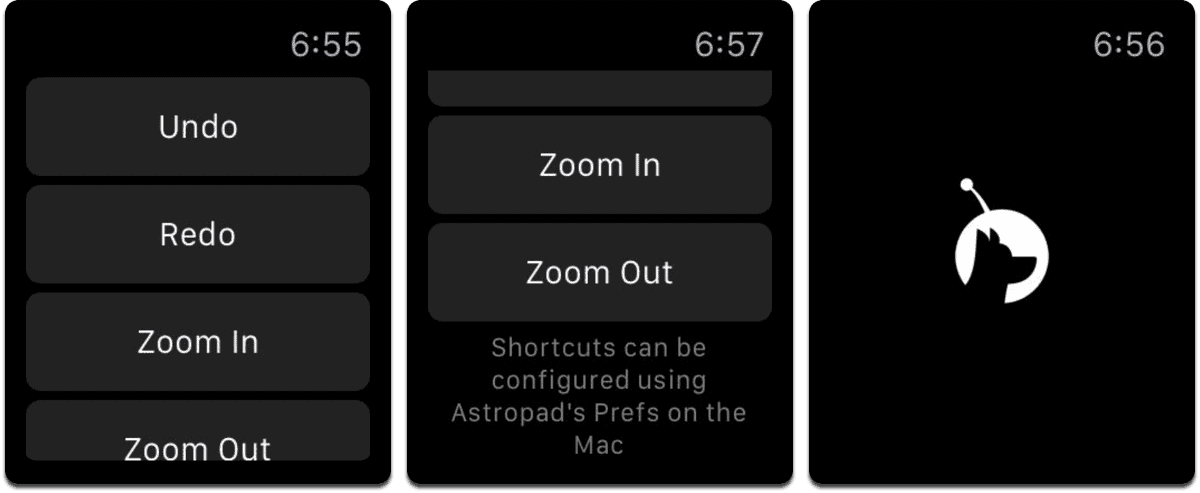 Astropad Mini lets you use your iPhone or iPad as a drawing tablet for your Mac. Using the intuitive multitouch gestures of these devices, you can draw and edit photos in Photoshop, Lightroom, and other professional apps. The Apple Watch app even gives you basic controls, like undo/redo and zooming. Astropad Mini is Free.
infltr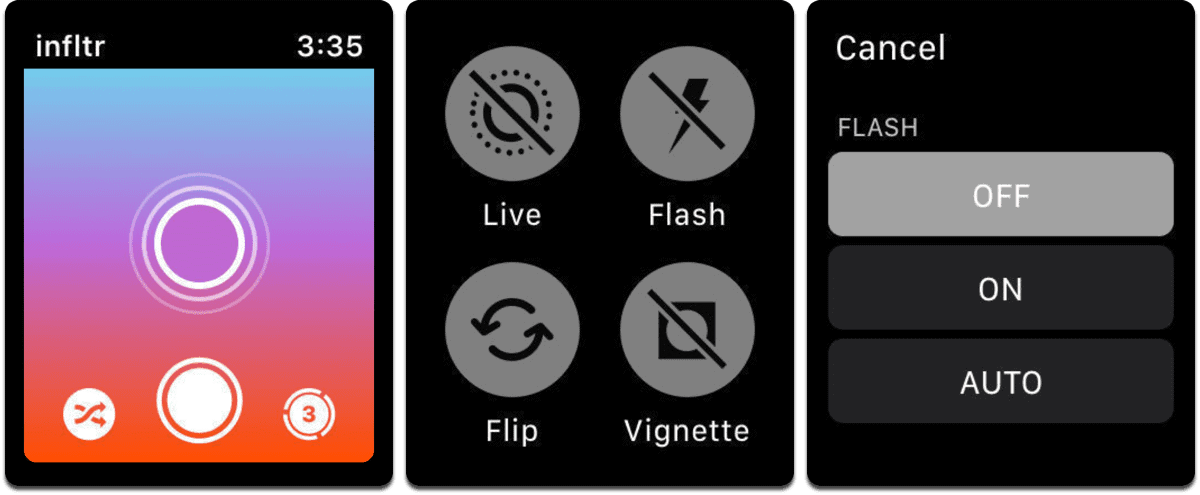 infltr is an editing app that boasts "infinite filters." You can mix and match to create your own filters. Filters can be applied to photos, Live Photos, Depth Photos, and even GIFs. The app has tools beyond filters too, like controlling saturation, brightness, contrast, tint, and temperature. infltr also lets you connect your Adobe Creative Cloud account to bring those filters into Photoshop, Illustrator, and Lightroom. infltr is US$1.99.