Would you like to pass along a copy of a document you've created in Pages to someone else? Well, you've got a little bit of a dilemma. If you don't know whether your recipient is on a Mac, sending him a Pages file isn't the way to go, as it may mean that he can't even open it! There are a couple of remedies I like for this problem: First, the Share > Send a Copy option, which is available both as a menu item and a toolbar icon…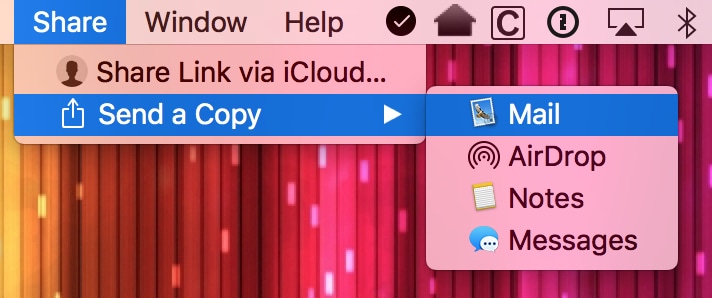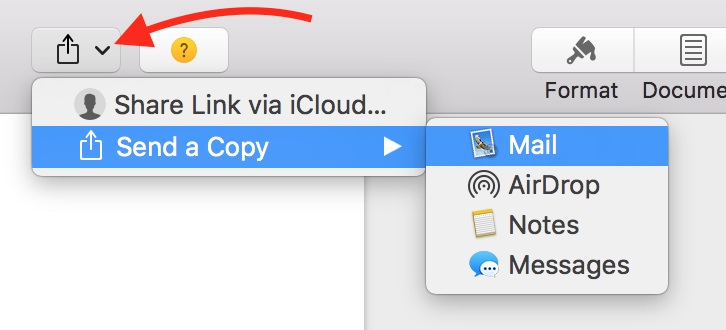 …and secondly, the File > Export To feature.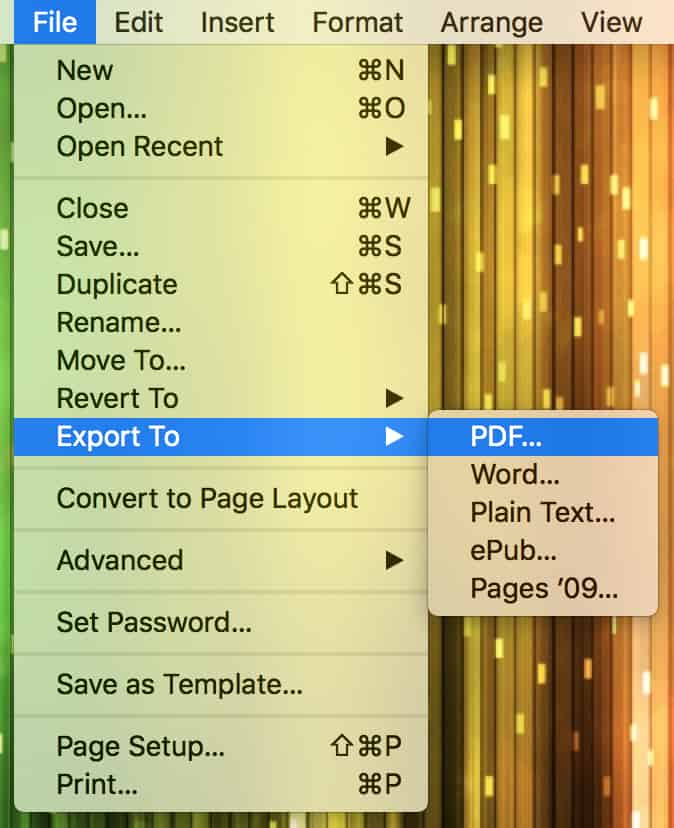 The "Share" choice is most useful if you don't intend to keep a copy of your exported file. You'll still have the original, of course, but maybe you don't need a PDF of your potato soup recipe hanging out on your Mac, too. So if you pick Share > Send a Copy or click on the toolbar button shown above, you can first choose how to send your file (though Mail, Messages, Notes, or AirDrop), and then you'll be given a dialog box with your format options.

In general, I always choose "PDF" as the format if my recipient only needs to view and not edit my file, but you do what makes you happy. Heck, you can even share the document as an ePub if that suits you. But anyway, it couldn't be easier—pick how you want to send your file, pick what format you want to send it in, and then click "Next" to start a new email, message, or what have you with your attachment included.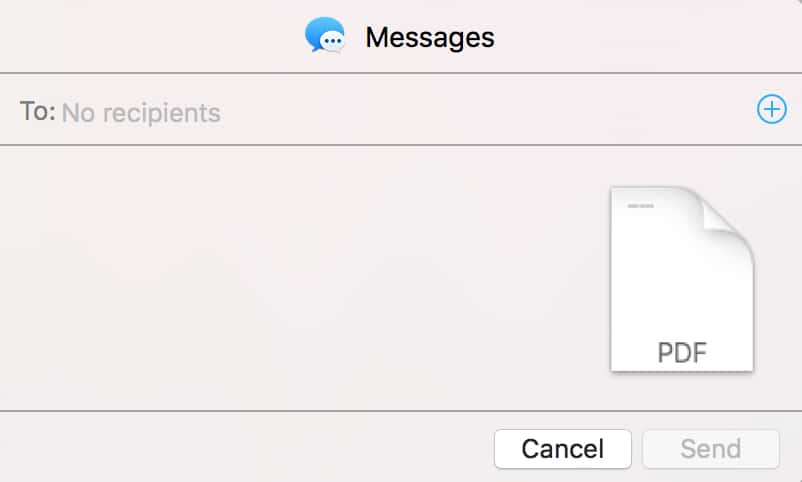 Where File > Export To comes in handy is when you do want to save the exported version of your document on your own Mac, outside of sticking it in a note like you can do with the "Share" feature. Also, this method provides you with a couple of extra format choices.

So if you need a copy saved in plain text or in the older Pages format, this'd be the way to go. After you select from the File > Export To menu, you'll follow similar steps to the ones I listed above, and then you can pick where to save your new document. Simple! And you don't even have to pay for Microsoft Office or anything. I'm trying to refrain from making a snarky comment here, guys.