If you ever need to send a PDF with private data on it through email, you really, really need to know how to encrypt it. The Mac's Preview program has a simple, built-in way to do that, and I strongly suggest using it if the PDF you're emailing has your credit card info on it, for example. Or your social security number. I know it's a pain in the butt to have to call someone to give him a password you've set, but that's better than freaking out when you find that your Gmail account has been hacked. After you just sent your accountant everything a bad guy would need for identity theft. Yeah, let's avoid that, shall we?
The first thing to do is to open the PDF in Preview. In most cases, this'll just mean double-clicking on the file; if you've got Acrobat or another program set as your default PDF viewer, though, you can right- or Control-click on the item and choose Open With > Preview instead.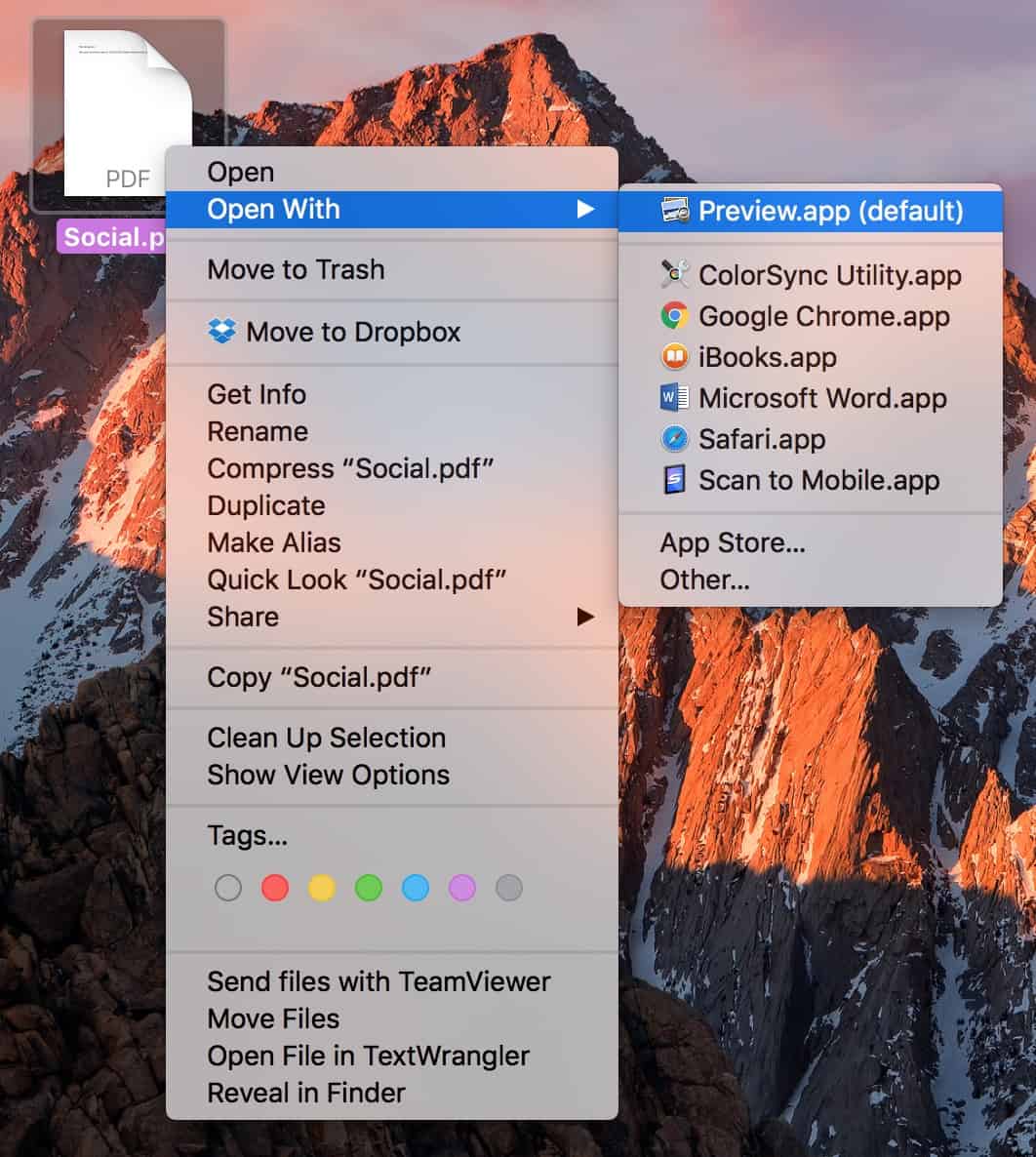 (Acrobat does have its own method for encrypting PDFs as well, if you care.)
Once the document is open in Preview, choose File > Export from the menus at the top, and then when the "Save" dialog box pops open, make sure "Format" is set as "PDF." If it is, you'll see an "Encrypt" checkbox: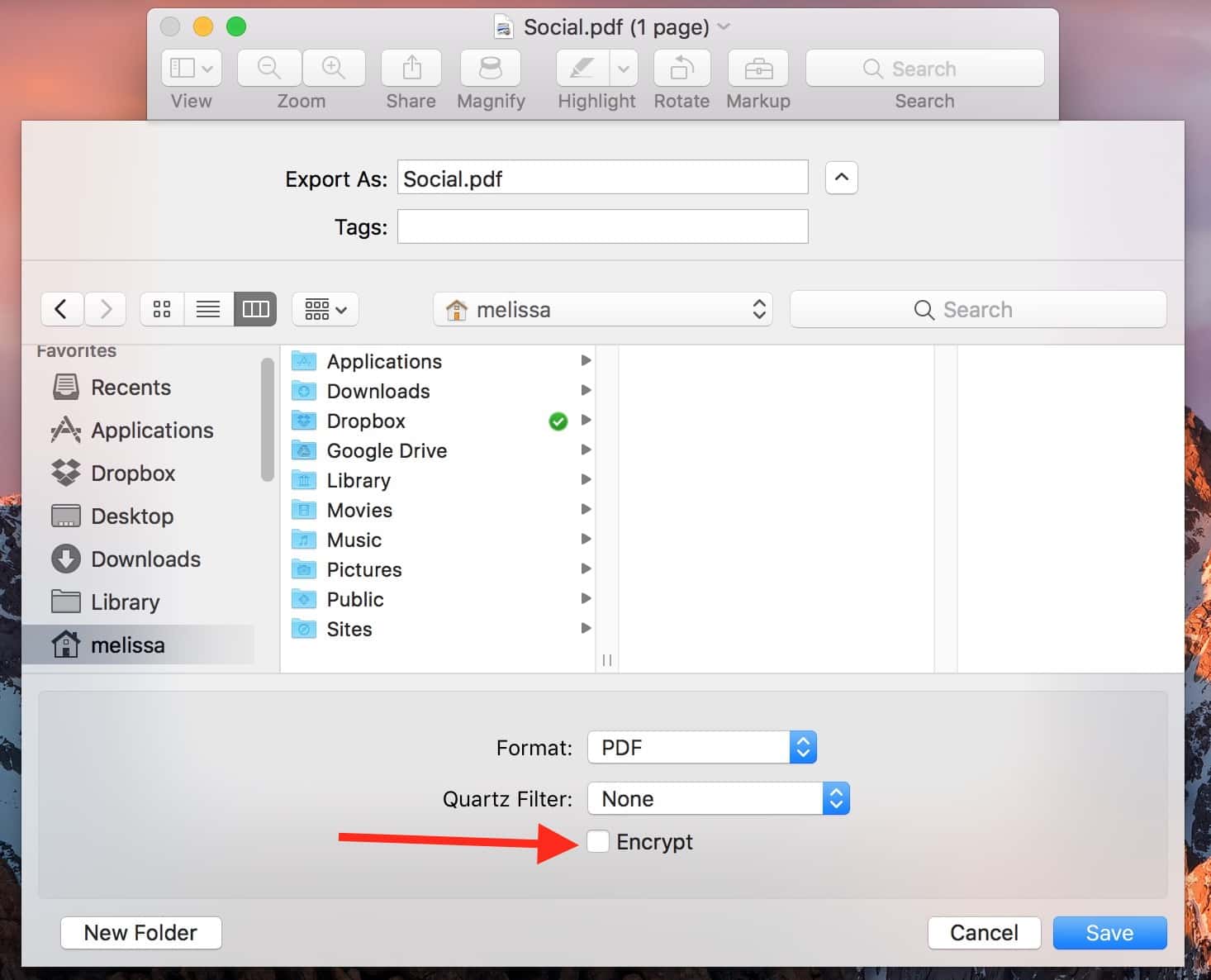 Click that, and you can set the document's password: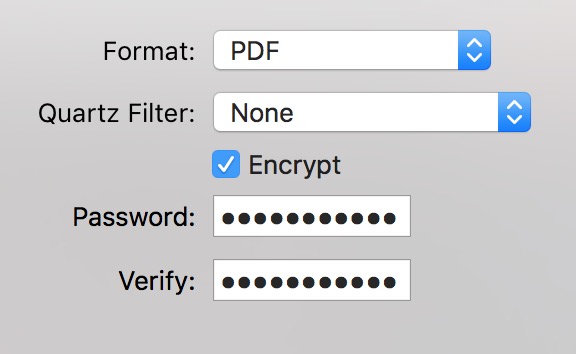 If you then click "Save," you're done! The encrypted version will be ready for you to email, and you can call your recipient and tell him or her what the password is. Note, though, that if you try to export the encrypted PDF to the same location with the same name as your unencrypted version, you'll be asked whether you'd like to replace the original.

If you'd rather not replace the unencrypted one, just change the name of the file before you export it.
And if the recipient of your encrypted PDF gives you any guff about the extra trouble, send him to me, all right? I'll set him straight about security and paranoia and how to be extra careful.