Here's a quick and dirty way to add a symbol to a 1Password-generated password, courtesy of Mac Geek Gab listener Brett. This can be particularly useful when you're generating a password for a website or service that (inexplicably) limits which special characters you can use. Here's how to do it.
Firstly, I recommend strong passwords, and I use 1Password to generate them. I shoot for passwords I could never remember, and count on 1Password to do that remembering for me. Gimme a unique 20-24 character password with capital letters, numbers, and special symbols, and I'm a happy camper.
MGG listener Brett takes a similar approach. He noted that when encounters a login system that only lets you use a limited subset of characters, he just keeps generating new passwords until he gets a random one with just the right characters.
"The other day," he wrote, "I clicked regenerate 23 times (yes, I counted) to finally get a valid password."
Ouch.
Adding Specific Symbol to a 1Password Password
Brett's quick and dirty solution is to set the number of symbols generated to 0. That might look like this: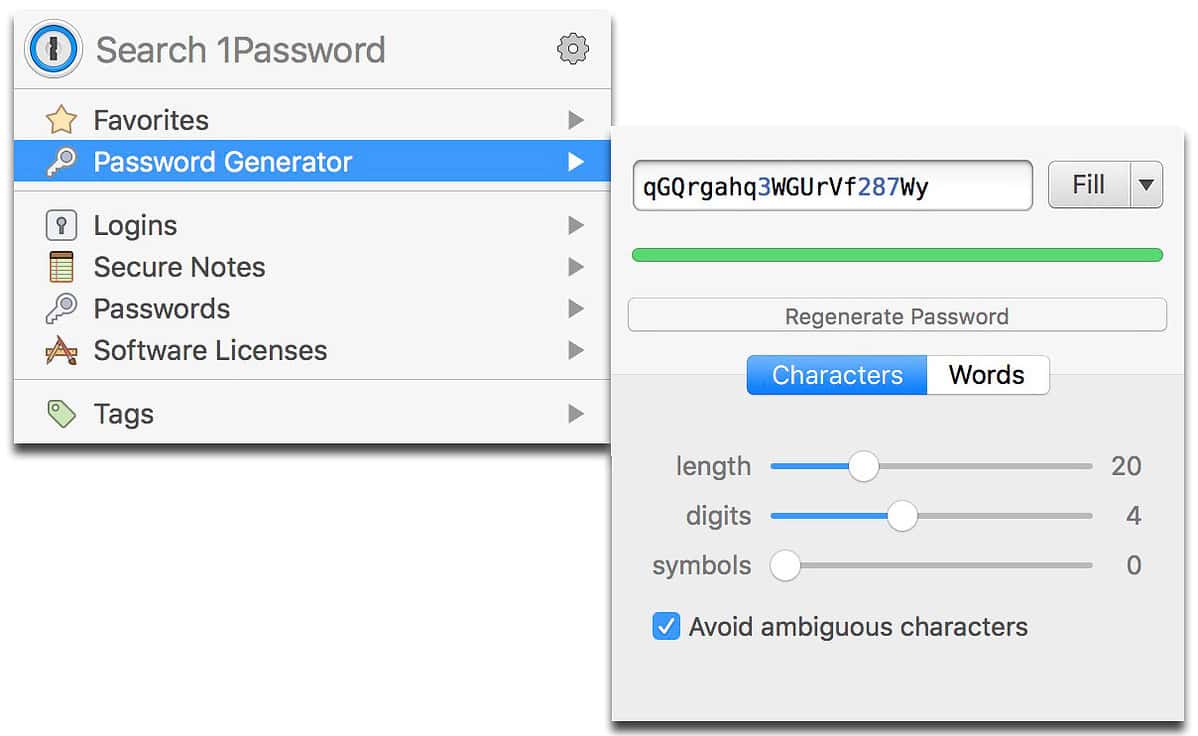 Once there, you can then click somewhere in the generated password and add whatever you want, say a valid symbol for that site. In the screenshot below, I added a # in the middle of the password, but you could add however many valid symbols you wanted.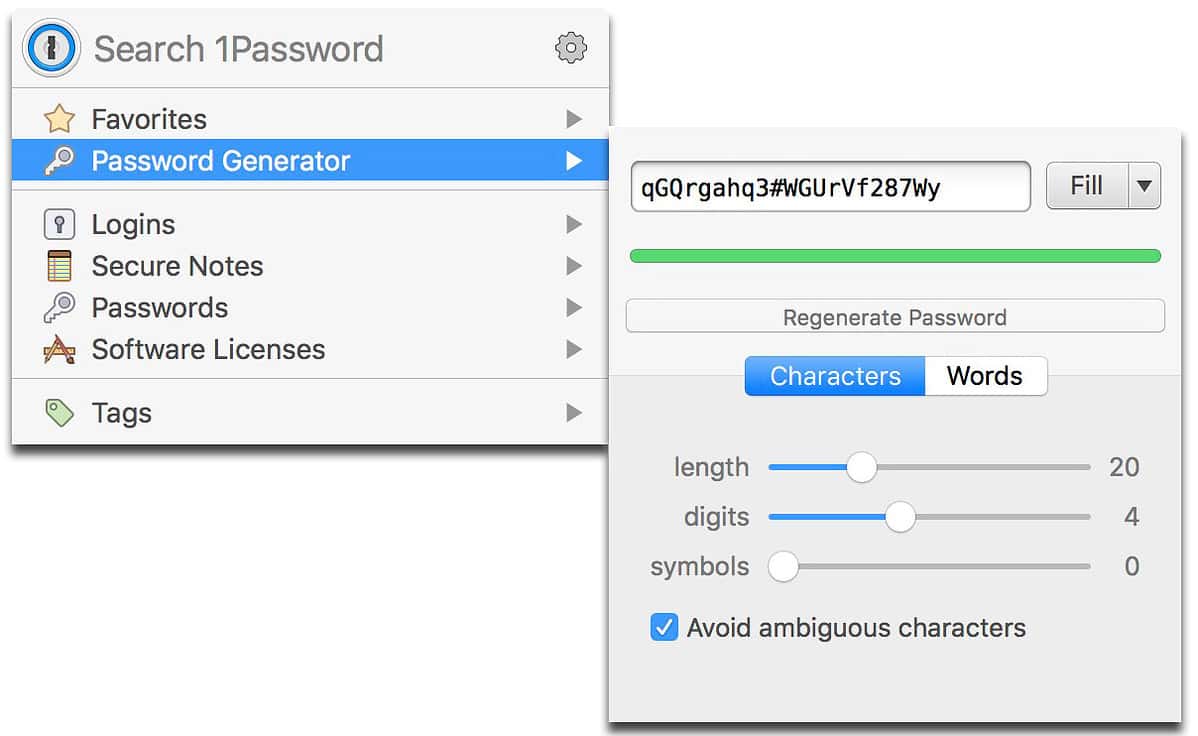 Thanks, Brett!