News+ is Apple's news and magazine subscription service. It costs US$9.99/month, and you get a one month free trial. Here's how to sign up.
[Apple Reveals News Subscription Service – Apple News+]
News+
Once you update to iOS 12.2 you'll see that the Apple News app has been slightly redesigned. It has a new logo, and on the bottom of the screen you'll see the News+ section. Tap on that, then tap on Try it Free.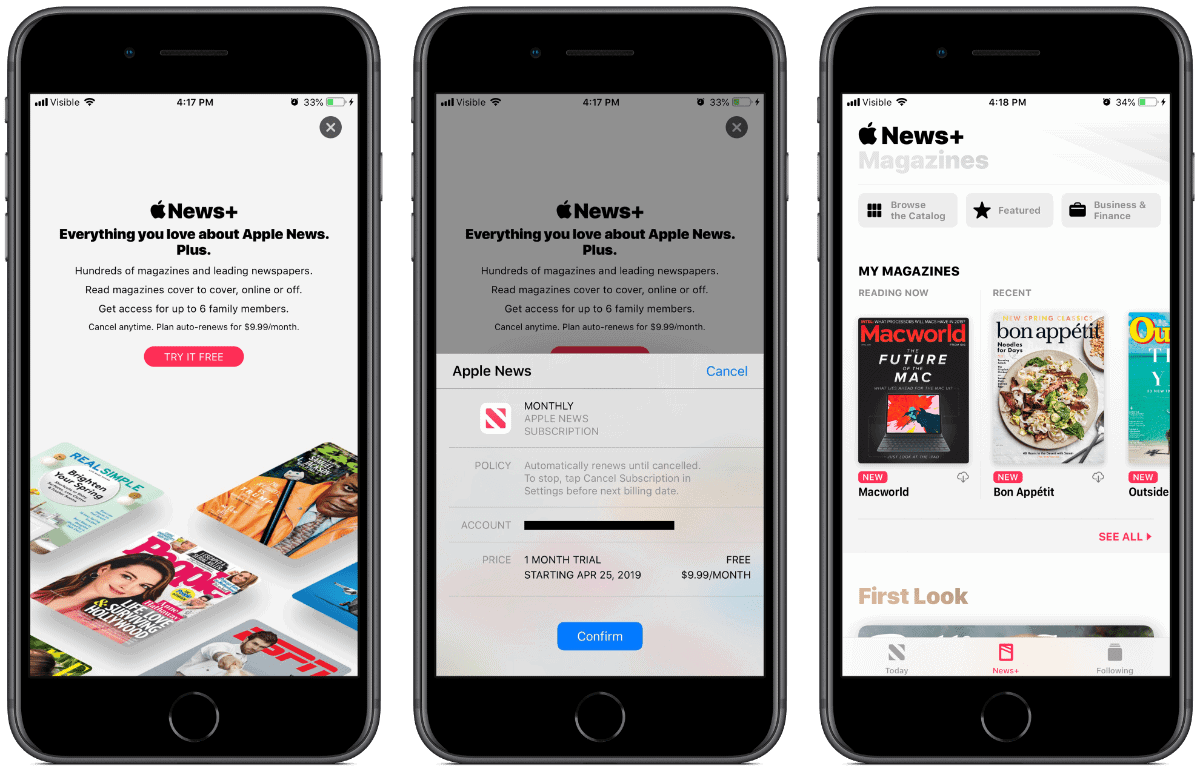 Like the news section, magazines will be divided by category, like Science, Technology, and Food. Media outlets like The Wall Street Journal also have sections. News+ is also shared for free among family members with Family Sharing.