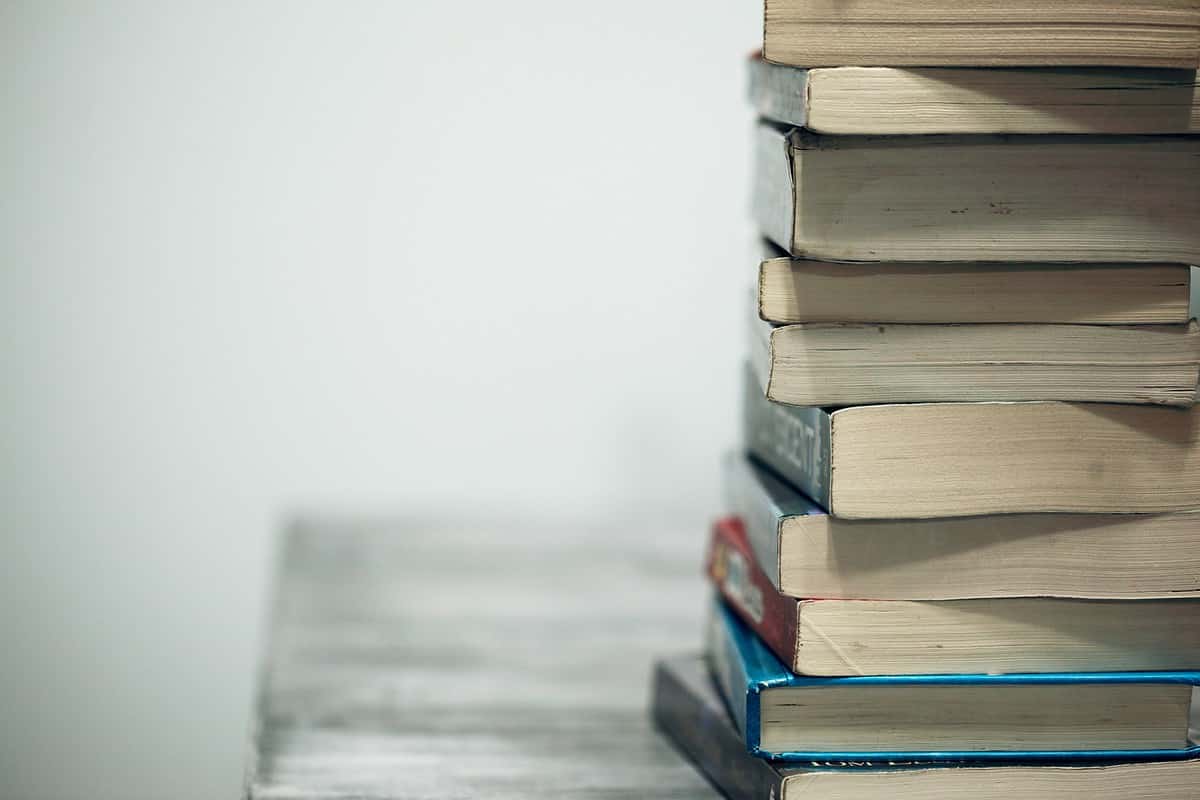 Figure1. source
How messy is your life as a student? You have so many classes and all sorts of responsibilities. If you're one of those students who have a job or/and support a family at the same time, the last thing you need is a book on your to-do list.
You know what?
A book is exactly what you need.
Reading the right book at the right time will motivate you to keep pursuing your goals. You don't have time for mainstream editions, so you should focus on the best books that you need to read as a student.
Be ready to update your Want to Readlist on Goodreads! We'll give you suggestions on books that you'll enjoy.
10 Best Books to Read as a Student
On Writing: A Memoir of the Craftby Stephen King
You'll have to write countless papers as a student, whether you like it or not. Instead of hiring acustom term paper writing serviceeach time you get stuck, just get assignment help at EduBirdie, for example.There's also something smarter you can do: learn how to write. This book offers practical tips that help you find your voice. It's a life-changer!
The Story of Mr Sommerby Patrick Suskind (Author) and Jean Jacques Sempe (Illustrator)
Most people know Patrick Suskind forPerfume, but The Story of Mr Sommeris just as beautiful. It's a story about growing up and facing the challenges of adulthood while preserving the innocent spirit. It's something you must read while you're still young.
Tarantula by Bob Dylan
Bob Dylan deserved that Nobel Prize. His work is more than prose or poetry. It's a stream of consciousness.Tarantula is one of the most psychedelic books you'll ever read, but it's also painfully realistic.
The Castleby Franz Kafka
You'll face ridiculous administrative procedures while at college. You'll deal with applications, office hours, and outrageous delays of things that could've been done easily. How about a parody that makes fun of bureaucracy and administration? Kafka did it brilliantly in The Castle.
The Unbearable Lightness of Beingby Milan Kundera
Perhaps this is the right time for you to learn about complicated love stories. Milan Kundera's style is simple, but reveals the most complex human relationships underneath the surface. The Unbearable Lightness of Beingis one of those books that you remember for a lifetime.
The Adolescentby Fyodor Dostoevsky
Do you have an idea? Intelligent people used to have ideas. They held onto them and they developed their values based on an idea. The main character of this book has one. It's about ambition and commitment to the goal of becoming rich. Dostoevsky is known for his way of making you reconsider everything you knew and believed so far. Read this book. Contemplate over it. It will give you ideas on how to approach life.
This Side of Paradiseby F. Scott Fitzgerald
College life is all you know at this point. What happens after you graduate? One thing is certain: you don't want to become disillusioned with the life that follows. That happened to Amory Blaine, the lead character in this Side of Paradise.
The 7 Habits of Highly Effective Peopleby Stephen R. Covey
Let's move to non-fiction for a change. This book teaches you how to overcome the issue with being too busy. When you're at college, your to-do list is getting crazy. You want to be more productive and need ideas for american dream essay topics, but you don't know where to start. This book gives you the hints. It tells you what habitsyou should develop to boost your personal effectiveness.
The Handmaid's Taleby Margaret Atwood
Everyone is talking about the show and you're probably watching it. Why not go one step forward and read this classic of a book? It's amazing!
I Know This Much Is Trueby Wally Lamb
This one is a modern classic. It's about two identical twins. Thomas is suffering from paranoid schizophrenia, and Dominick faces his own struggles as the "normal" brother. It's a heartbreaking story, which we should all read at least once in a lifetime.
Are You Ready to Start Reading?
Of course you'll find the time. You'll focus on some of the best books for students, so the time spent in reading will be productive. You'll learn new things, form new opinions, and get new ideas.
It's easy to develop the habit of reading. Choose your first book and start reading at least for half an hour every day. You can do it before bed. You might need to force yourself at first, but you'll soon start enjoying the process.
Books are an amazing source of inspiration! If you find time for them, they will return the favor.