When we go on a vacation we want a break from everyday life with its cell phones, computers, emails, and so on. But technology can be an invaluable travel companion, if used right. So hold on putting aside your cell phone when you are on a trip, simply turn off all the social media distraction and make sure your device has all the apps you need for a well-deserved break.
Check out our collection of hand-picked apps that have long proved essential to many a traveler.
Winter is just around the corner, so if you are planning road trips, guided sightseeing tours, lying on the beach in some warm country, or going skiing in the backcountry, our shortlist has something for everyone.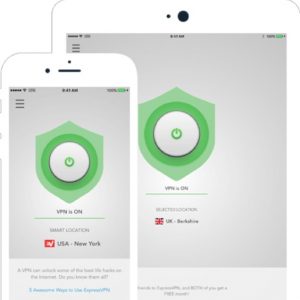 ExpressVPN
On longer trips abroad, you will likely want to get that dose of Netflix or BBC that you are so used to. Or you won't want to miss a next episode of your favorite TV show. You may not find these on local TV or your subscription service may be blocked due to your location in a non-serviceable country. So before your trip, be sure to review these tips on how to watch UK TV abroad, and you can apply them to watch any other TV networks.
One good option, ExpressVPN offers ultra-fast VPN servers across 94 countries which means you'll be able to unblock the sites and apps you love and enjoy a seamless TV service or simply load websites that have been banned in the country you're currently in. Unlike many free options, this app will keep your identity and data private at all time.
iTranslate Converse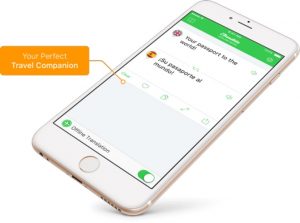 When traveling abroad our understanding of the local language is key to a positive, immersive, and most enjoyable experience. Today translation apps can translate speech which means you or the person you're talking to can talk to it and the app will translate it in a somewhat robotic voice.
iTranslate claims to enable natural conversations in 38 languages, which is nearly 3 times more than the more well-known Skype Translator. Although one has to be a bit skeptical and remember that it probably comes at the expense of accuracy. This app can detect the language between the two selected languages, which is handy when you are having a conversation with someone. And with iTranslate Lens and your phone's camera, you can instantly translate menus, cards, signs, and pretty much anything else.
Image: iTranslate.com
Skype Translator
If accuracy is important to you and the language you need is among those ten that Skype's voice translator can currently translate, then Skype Translator is your friend. Skype Translator is a speech-to-speech, as well as text, translation feature from Microsoft that comes with any Skype app. It is more accurate than the above app, as it uses machine learning: the more you use it, the smarter it becomes, and the better its translations are. And their text translator is available in more than 60 languages for instant messaging.
Free, Windows 7 and above, Mac OS X, iOS, Android, Xbox, wearables, and Linux
Google Translate
If an Internet connection is going to be sporadic or non-existent on your trip, then good old Google Translate will help you out there. You can download the language pack(s) you need before your trip and then look up any words you get stuck with. You don't need to be connected to the Internet to translate typed phrases as the case is with the two apps above.
And, if you've got Wi-Fi or a data connection on your travels, great! – you'll also get the options of taking a photo or speaking a phrase and having the resulting text translated or read out aloud, and using cue cards (a full-screen translation displayed for someone to read).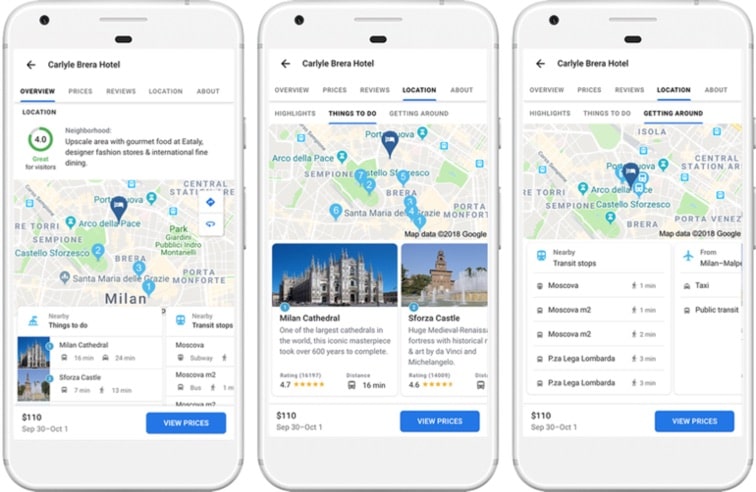 Google Flights
While not a stand-alone app, Google Flights in Google's Search app gives users in the US better travel suggestions starting fall 2018. The Flights feature uses last year's prices to predict the rise and fall of airfares across the 25 most popular US routes for Thanksgiving, the winter holidays, and New Year's. It can tell the best time to start planning your travels. For example, the feature can predict that flight searches for Thanksgiving will spike by 70 percent in September. Book now, and you can pay half the price.
Image: Google
Free, Web, mobile
WiFi Map
On your trip you may not have roaming mobile data enabled, so free Wi-Fi like that in coffee shops, libraries, or city parks will be your bet. By scanning surroundings and checking against a database of over 100 million hotspots updated by the app's 7 million users, WiFi Map shows you the nearest spots with wireless connection. The great thing is the app tells Wi-Fi passwords you will need, too!
Tripit
When you have a big trip, and just made a booking, it's easy to just forward it to TripIt and this app will generate an automated itinerary. Tripit makes building complex itineraries a breeze: you won't have to manually type in the details of every flight, hotel, and car rental. Just forward the confirmation email to Tripit's email address and, fingers crossed, the app will create your itinerary.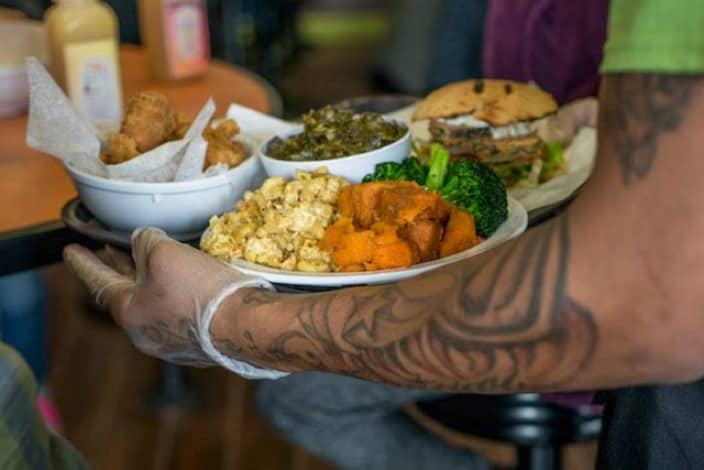 HappyCow Find Vegan Food
This app is a life saver for vegan and vegetarian travelers for whom finding a place with good digestible food is a tough mission each time they are in a new city or country. HappyCow has a large database of vegan food places worldwide.
Image: Happycow.net
pp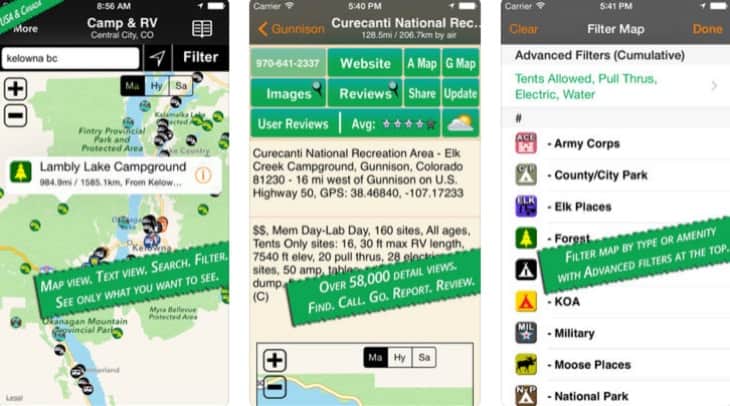 Camp & RV
This popular camping app by AllStays helps to find and filter places and services on your camping or road trip. An important point is it works with or without the Internet. The app shows availability of tents, RV resorts, parking lots, fuel, rest areas, repairs, tunnels, and even inclines.
Its database has over 32,000 campgrounds (in the US & Canada only).
Image: AllStays.com
Paid, iOS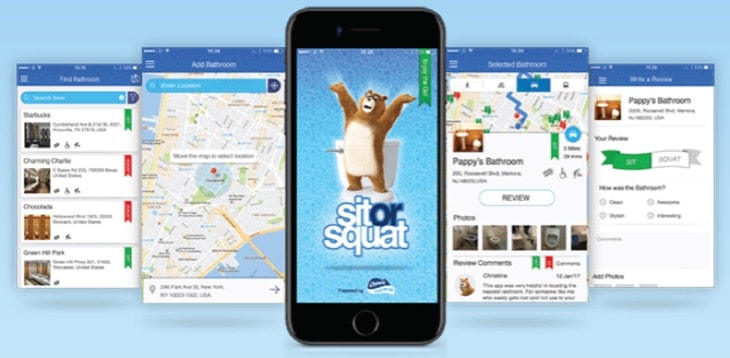 Sit or Squat
It's easy to forget to plan this in your trip, but when the nature is calling, we quickly appreciate having a clean restroom nearby. Knowing where to find the nearest public toilet is essential to a pleasurable holiday. The aptly-named Sit or Squat app from Charmin helps us find exactly that with a database of 100,000+ restrooms that have been rated "sit" (good) or "squat" (less so) by users.
Image: Charmin
Airbnb
Airbnb is a great and increasingly popular way of finding places to stay when traveling. Locations are unique, more affordable than most hotels, the app is fun to use, you get a chance to connect with local people directly, and it's a great way to feel yourself like a local – living in a hotel feels completely different. It's possible to find and rent places literally anywhere in the world to allow for a wide range of activities: from city and deep country tours to surfing and skin diving to canoe trips and wilderness hikes.