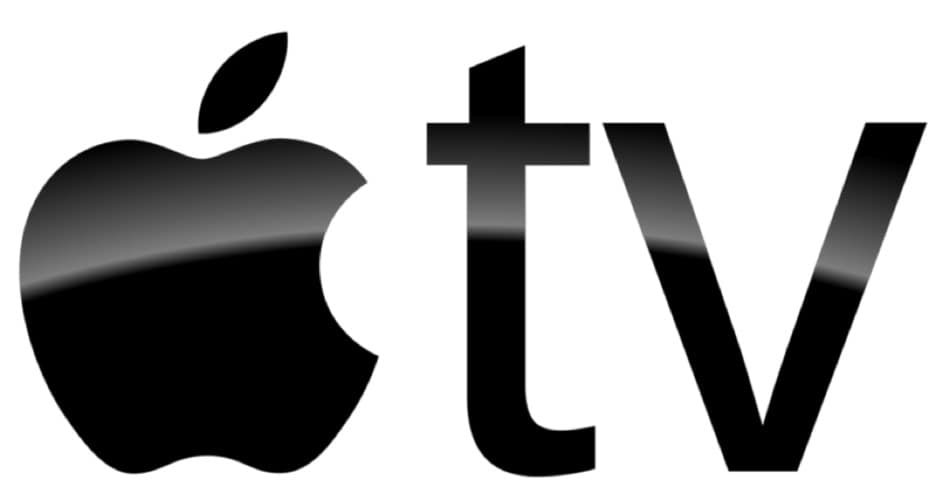 In this guide we'll show you how to set up VPN on your computer to use with Apple TV and enjoy its on-demand entertainment services when they are normally blocked due to geo restrictions and IP blocks.
To get access to those movies and games you'd need to reside in the eligible country. While we can't easily change our country of residence, it's relatively easy to do so virtually with the help of VPN.
This can be achieved in 3 ways. We will explore each of these options in more detail below.
Before we continue, there's one downside of VPN: Since all your traffic is redirected to some other country, in some cases you won't be able to access services that are normally available to you (for example, watch UK BBC iPlayer while watching US Netflix). But you will simply need to temporarily turn off your VPN.
Choosing a VPN provider
All three methods in this guide require using some VPN service.
When choosing a VPN provider, consider those that have apps for iPhone/iPad, Android, PC/Mac, high speeds, good support, and good server coverage.
Another important factor to consider is that streaming services like Netflix are keen on blocking VPNs. Companies obtain lists of VPN's IP addresses and blacklist them. One way to get around these VPN blocks is using a paid, professional VPN provider.Also remember to ask your VPN provider about which services may be blocked before purchasing your subscription. Or if you'd rather rely on someone else's research than researching yourself, check out Best Online Reviews. There are lots of good reviews of various VPNs. Also remember that a VPN with a reasonable price will offer you a far better security, privacy, and anonymity than the free one.
Method 1: Using Apple TV with a VPN Wireless Router
After you've selected your VPN provider and subscribed, you'll want to get yourself a wireless (or VPN) router and set it up using your VPN account details. The procedure varies depending on the type of the router so refer to the respective setup guide.
Once set up, choose the correct wireless network on your Apple TV to connect it to the VPN through the router. On your Apple TV device, go to Settings > General > Network > Configure Wi-Fi > Select Your Wi-Fi Network > Enter your password > Done.
Your Apple TV, once connected to this router, will have the IP address of the router and you should be able to access the previously blocked Pandora, Netflix, and such.
Of course, you'll need a US account with any streaming provider you use.
Method 2: Connecting through a laptop via Internet Sharing + VPN
In this method, you'll need to have VPN installed and setup on your computer, enable Internet (Network) Sharing, and consequently, connect Apple TV to your computer by attaching one end of the Ethernet/LAN cable to your laptop and the other to your Apple TV. This method is for you if you don't own a VPN-enabled router or don't want to buy one.
To enable Internet Connection Sharing in Windows 10, follow the steps below:
Right-click or long-press the Network icon and click Open Network and Sharing Center.
Click Change Adapter Settings, then right-click or long-press the Internet connection, and then click Properties.
Click the Sharing tab to display its contents.
Check the Allow Other Network Users to Connect Through This Computer's Internet Connection check box.
Click OKto finish.
Now, connect your computer to the VPN so that your apple TV data will go through the VPN as well, and connect your Apple TV to your PC.
If Mac is your operating system of choice:
Simply navigate to system preferences and then click on Sharing.
Select Internet Sharing.

Pick Share your connection from AirPort.
In To computer using select Ethernet.
Then click the checkbox next to Internet Sharing and click Start to turn it on.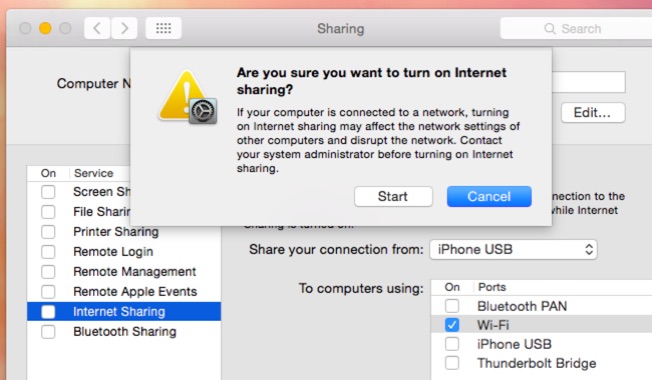 Connect your computer to the VPN, then connect Apple TV to your computer.
Method 3: Connecting through a Laptop via Wi-Fi (hotspot) + VPN
What you're going to need to do is setup your laptop as a hotspot with an Ethernet/LAN connection and then turn on your VPN on your laptop. One big limitation with this method is that you can't both be connected to a Wi-Fi network and host a Wi-Fi network at the same time, you'd need a cable Internet connection. If you don't have such and don't plan on getting, then alas! look for other options above.
Here's how to create a hotspot on Windows (your PC must have a Wi-Fi adapter, or an external Wi-Fi adapter card):
Go to Settings > Network and Internet > Mobile hotspot, and click Change mobile hotspot settings.
Click Edit to rename your connection and create a new password. Click Save when done.

In the previous window, click Change adapter options on the right. Locate TAP – Windows Adapter V9, right-click it and select Properties from the menu.
Navigate to the Sharing tab, check Allow other network users to connect through this computer's Internet connection and make sure to select the network you have previously created.
Make sure to turn your Mobile hotspot ON.
To create a hotspot on Mac:
Navigate to System Preferences and then click Sharing.
Under Internet Sharing, select Share your connection from:Ethernet.
And below, in To computers using: pick Wi-Fi mode. This will create a Wi-Fi hotspot.
Click Wi-Fi Options to configure your Wi-Fi hotspot: Select your preferred network name and the best Wi-Fi channel.
Click Security and select WPA2-Personal and set a good password, or leave the default settings but anyone will be able to connect.
Then click the checkbox to the left of Internet Sharing and click Start to activate your Wi-Fi hotspot.
Use Ethernet on your Apple TV to connect through your VPN.
Once you have set up your laptop in Wi-Fi hotspot mode and connected to VPN, you should be able to walkaround the restrictions and watch Apple TV.
This is the end of this tutorial. We hope you'll easily set up your VPN and won't run into any problem and will enjoy your Apple TV for countless hours!