We first met Evgeny Cherpak when Mac Geek Gab listener, Jason, sent in Remote Control for Mac as a "Cool Stuff Found" submission. Since then, of course, we've all learned about Evgeny's great suite of apps focused on using your iOS devices to make your Mac-using life easier. With Remote Control, Remote Pad, and Remote Drive, the lines between iOS and Mac are blurred in the most glorious way.
Remote Control for Mac lets you use your iPhone as a full-featured remote control for your Mac. It has application-specific controls, both pre-programmed and customizable, that give you just the buttons you need to run things on your Mac. Using your Mac to stream Netflix to your Apple TV? Perfect, and Remote Control gives you a specific set of buttons just for that. Using Plex or YouTube or VLC? No problem. Remote Control's got you covered there.
That's not all, though, because you can using Remote Control to toggle your Mac's settings, too, including turning AirPlay on and off right from your iPhone. Comfortable control from the Couch is the way to think of this app, and we encourage you to go check out Remote Control for Mac.
Remote Pad for Mac lets you add a numeric keypad to your Mac in a very natural way. Think about needing to use that kind of input device while traveling with your laptop. No need to bring an extra keyboard with you anymore, just launch Remote Pad and, voilà, you've got your NumPad right there. Even better, you can customize your own keypads to get any input surface you want. As a podcaster who often needs to trigger other things, I've been experimenting with ways of using this that go well beyond just the initial use case.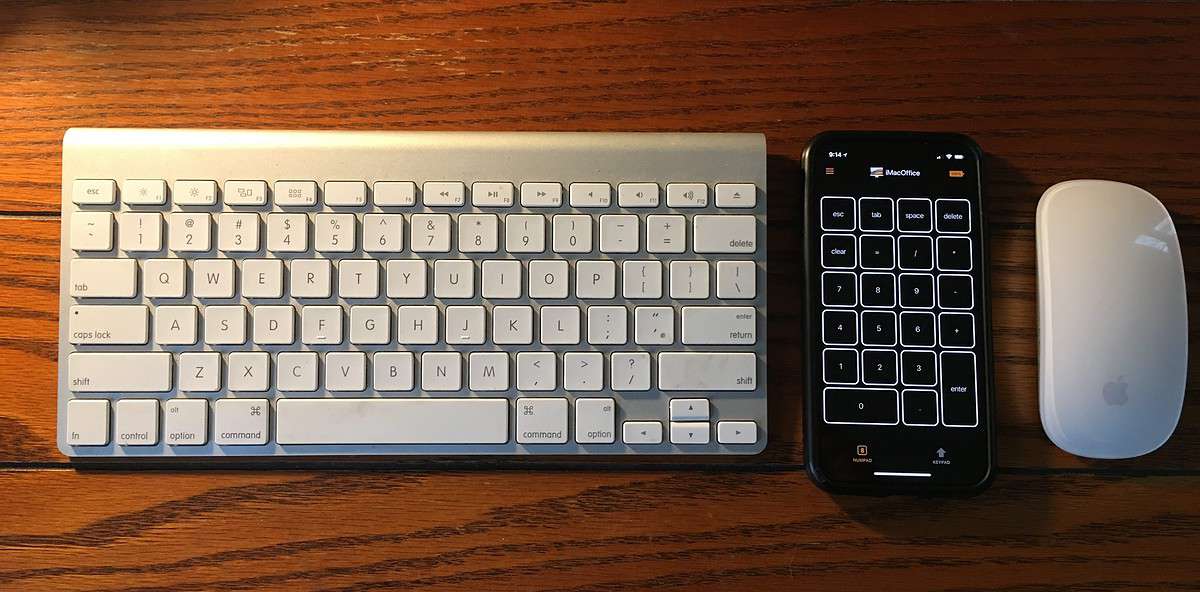 Remote Drive for Mac is one we haven't yet really highlighted here, but it deserves a mention. This allows you to turn your iPhone or iPad into a wireless flash drive for your Mac. You can use this to have full access to your Mac's files, and use your iOS device to stream videos, view photos or other documents from anywhere within your home.
With so many of us using both macOS and iOS devices regularly and interchangeably, Evgeny Cherpak has built a suite of apps that lets us use the right device as the control surface, regardless of which device is actually doing the work. Free yourself from the constraints of being forced to control things the old way, and join us in using Evgeny's apps to make your computing life a little easier each day.
Also please join us in thanking Evgeny for his sponsorship of all that we do here at TMO. You rock, Evgeny!
---
If you are interested in sponsoring TMO, please email us and we'll get you more details.