It's my pleasure to welcome MacX DVD Ripper Pro as this week's sponsor. Let's face it, ripping DVDs is not a fun task, but it is one that we all need to do as we migrate our video libraries to more portable formats. This means you want a DVD ripper that gets the job done quickly, compresses your files to the smallest format without losing any noticeable quality, and rips every DVD you throw at it. Enter MacX DVD Ripper Pro.
MacX DVD Ripper Pro rips DVDs faster than any other software I've tried. The new version, 6.1.0, boasts a new hardware transcoding engine that can routinely achieve frame rates of 250-320 FPS. That's more than double what Handbrake can do, and that pays off. Imagine ripping a full DVD to MP4 in just five minutes with no perceptible quality loss. That's what MacX DVD Ripper can accomplish.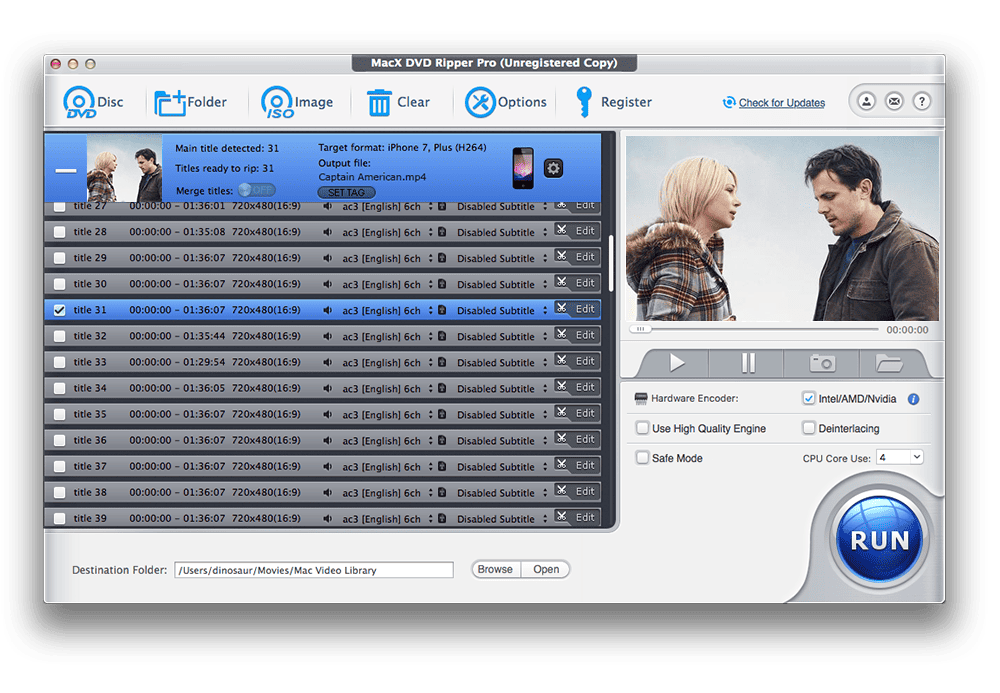 Supporting a wide variety of output formats, MacX DVD Ripper can convert to MP4, H.264, MOV, M4V, MPEG, AVI, FLV, MP3, and even supports the new H.265/HEVC codec that Apple introduced with iOS 11 and High Sierra last year. This means you can create movies that will be playable on all your devices, including iPhone, iPad, Android, PSP, Kindle, your Mac, and more.
MacX DVD Ripper Pro's decryption algorithm supports recently-released DVDs, Japanese DVDs, those pesky "99 title" DVDs, TV series DVDs, workout DVDs, and even has been engineered to deal with damaged/unplayable DVDs and manages to get a good rip on those most of the time, too.
If you truly want lossless rips and converting to MP4 isn't your style, no worries, MacX DVD Ripper Pro can rip DVDs to ISO images or MKV files at original quality, ensuring you're preserving exactly what you have on the DVD.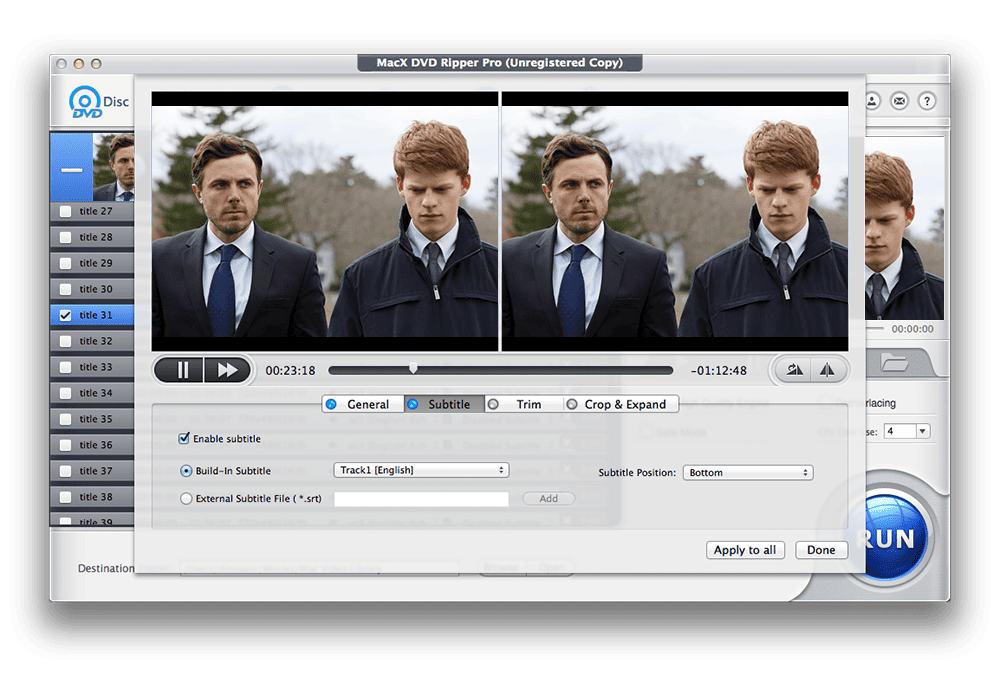 Editing is possible, too, including extracting audio, trimming, cropping, merging, and even adding in external subtitles that weren't originally included with the DVD.
It's worth your time to go download MacX DVD Ripper Pro today. You can get this great DVD ripper for free, or as a special offer they're selling a lifetime license for 2 Macs for just US$39.99. Download it, test it out for yourself, and then go buy a license to lock in those lifetime upgrades.
Again, our thanks to MacX DVD Ripper Pro for sponsoring TMO this week.
---
If you are interested in sponsoring TMO, please email us and we'll get you more details.