Videos are something we all need – and enjoy – playing on our Macs regularly. When watching a video, we want the experience to be friction-free and to simply work. Even us geeks don't want to have to think about codecs or formats or anything resembling MP4, MKV, WMV, 3GP, VC1 when it's time to just sit, relax, and enjoy.
Enter this week's sponsored app: 5KPlayer. With 5KPlayer you can play your videos with ease. Just drag a video into the 5KPlayer window and it works and plays with full-quality video and sound. No warnings about missing codecs, no issues. Just play and enjoy.
More than that, though, 5KPlayer will let you play DVDs, music, and radio. You can even use 5KPlayer to download online videos, even directly to MP3 if you like. With appropriate permission, you can add these to your music collection and enjoy.
Take this Fling song, for example (no, seriously… just take it. I'm listed as a co-writer and my bandmates and I give you permission to download for your own personal collection). You can download the video as is, you can download just the audio, or you can convert the video to MP4 so you can play it on other platforms. 5KPlayer lets you do all of these things.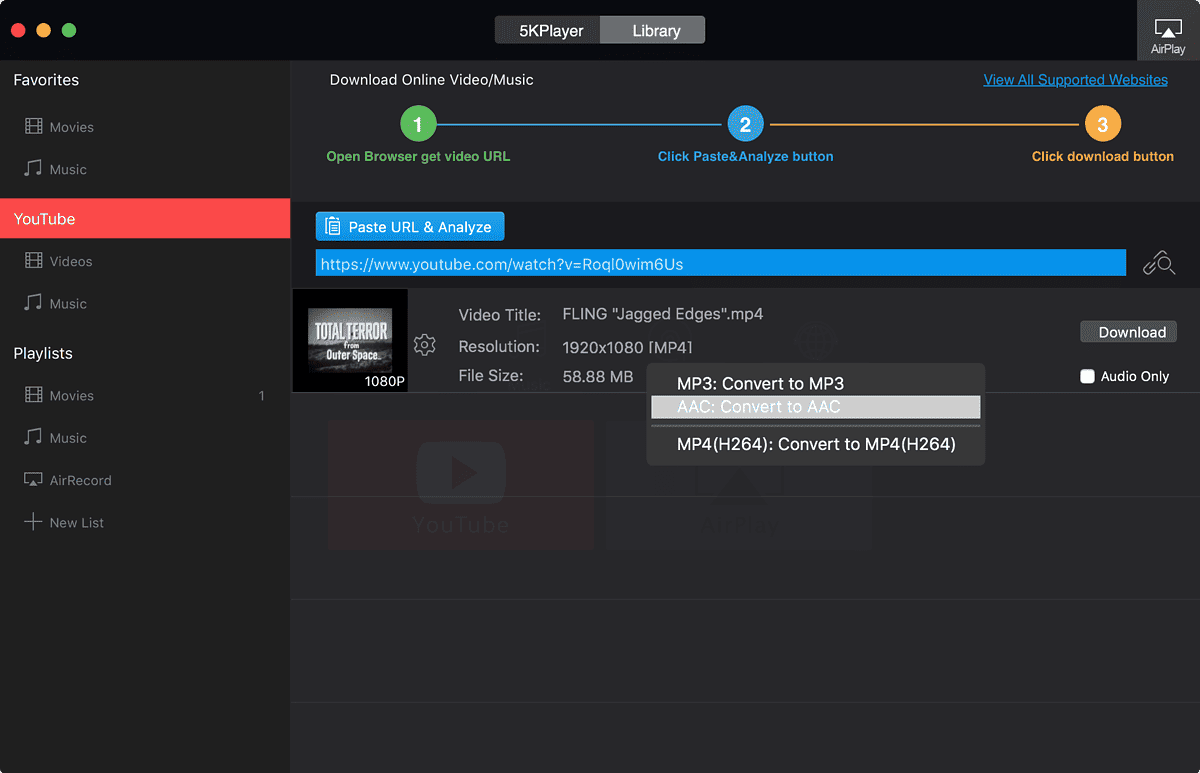 Do you have an Apple TV? Great! 5KPlayer fully supports AirPlay so you can stream videos or music, and you can even mirror your iOS screen and record from your iPad.
DearMob has baked a lot of features into this free version of 5KPlayer, and I encourage you to check it out. Download 5KPlayer for free today and enjoy!
Our thanks to DearMob and 5KPlayer for sponsoring TMO this week.
---
If you are interested in sponsoring TMO, please email us and we'll get you more details.