My sincere thanks to Smile for coming on board to help sponsor our WWDC 2018 coverage here at TMO this week. Smile's commitment to the Apple market shines through in many ways, and their sponsorship here this week is just one of them.
Smile, it's your birthday!
Smile's commitment isn't anything new, and on Tuesday, June 12th, Smile will celebrate 15 years of making fantastic productivity software and providing fast, friendly service to each and every one of their customers.
PDFpen 1.0 debuted in January, 2004 at Macworld San Francisco. They're now up to PDFpen version 10, which includes watermarking, headers and footers, a precision edit tool, and more.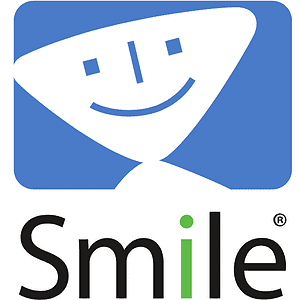 I've been using PDFpen for years, first on my Mac and then on my iPhone. I love to tell the story about how I signed a contract with one of our publisher partners while standing in line to board a plane in Charlotte, North Carolina. Based on far too much experience, I'm a firm believer in the concept that Time Kills All Deals. With that in mind, when I looked in my email on my iPhone and saw the publisher's agreement come in, I knew the best thing was to act fast.
I didn't have PDFpen on my iPhone yet at this point, but no matter: I downloaded it from the App Store and iCloud synced my Library over. I was then able to easily import the PDF into PDFpen from Mail and paste my signature and name on the contract. Mail was ready and willing to send it back and boom, I was good to go minutes after receiving the initial email.
That was a long time ago, and I've sworn by PDFpen ever since.
If you don't use PDFpen yet, now's the time to start. Get it for both your Mac and your iPhone… that way you'll have it no matter when and where you need it!
Again, my thanks to Smile for sponsoring our coverage this week. And hey, please join me in wishing them a happy birthday! To my friends at Smile, here's to 15 more great years! Visit Smile's blog next week to join in the celebration fun and get in on their sticker giveaway, too!
---
If you are interested in sponsoring TMO, please email us and we'll get you more details.