It's my pleasure to welcome Digiarty back as this week's sponsor here at TMO.
The focus for this sponsorship is Digiarty's MacX Video Converter Pro v6.0.0, and you can get it for free. Yep, this giveaway is for everyone! Head to their site to download your free copy of MacX Video Converter Pro. You'll have to put an email address in to get your unique license code and download link, but those will appear right in your browser. No need to check your email to retrieve the code (though it will be sent there, too).
MacX Video Converter Pro is an all-in-one solution to convert your existing videos, download online videos, make slideshows, record your Mac's screen, edit video and more. It has tons of codecs built-in including MKV, MP4, H.264, MP3, AVI, and WMV, making it easy to take nearly any video you have and convert it to a format usable by your Mac, iPhone or iPad. MP4 is its specialty, as MacX Video Converter Pro is an MP4 video converter that will compress MP4 videos, convert MKV/AVI to MP4, and even convert online videos to MP4. Want to archive a video you found on Facebook? You're in luck. MacX Video Converter Pro will let you do it!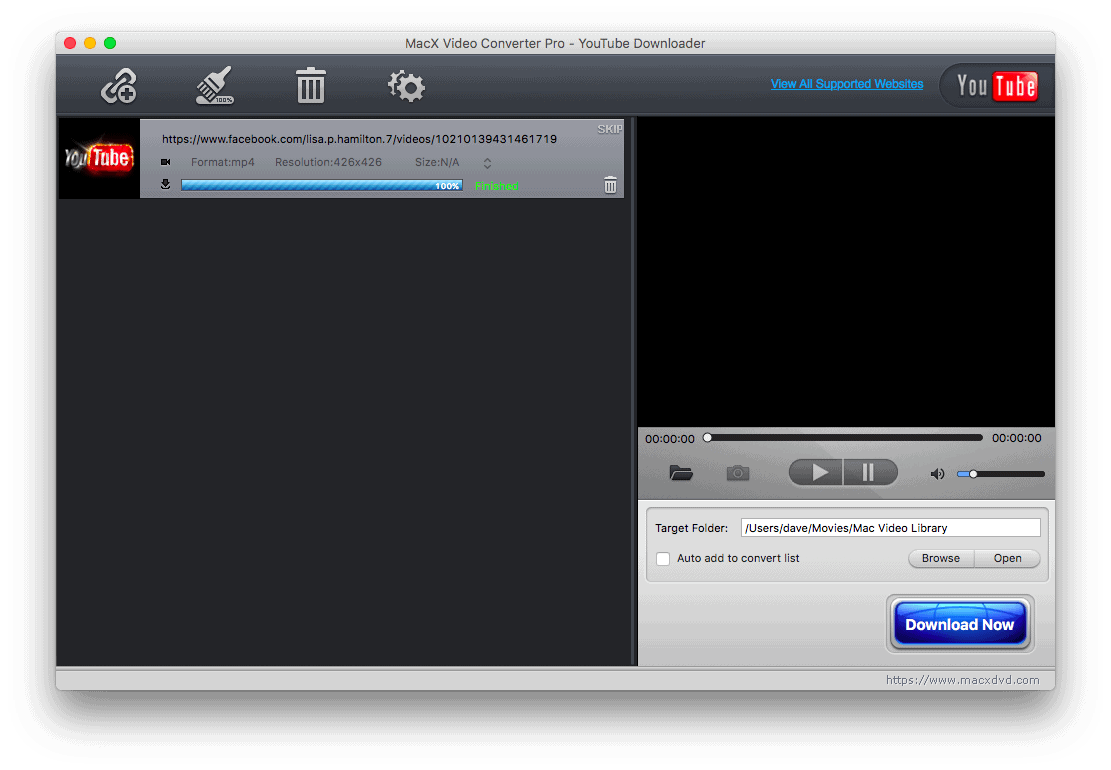 Converting online videos is easy and powerful
I've been using MacX Video Converter Pro for a while now and enjoy it when I need to use it. Downloading Facebook (and other) videos is a snap, and converting is quite simple, too. You can pick from a wide variety of formats and even choose how many of your Mac's processor cores to use during the conversion. If you want it done quickly, choose all, or if you're working on your Mac and want some headroom, choose half. Cool stuff, and it worked great for me.
Usage is easy. Just launch the program and either open your existing video file or switch modes and just paste in the URL to your online video. MacX Video Converter Pro's "Paste & Analyze" feature takes all the guesswork out of converting online videos. Just give it the URL and let it decide how to interpret the result. This is a feature I use all the time to archive things I've posted on social media and more.
I highly recommend you check MacX Video Converter Pro out – after all, they're giving it away for free! Plus, if you want to buy a license that entitles you to lifetime upgrades, they're offering 70% off for that, too.
---
If you are interested in sponsoring TMO, please email us and we'll get you more details.