The European Emergency Number Association (EENA) has called on Apple to implement technology called Advanced Mobile Location to iOS so our iPhones can send more accurate emergency location data.
Advanced Mobile Location
Advanced Mobile Location (AML) detects when your smartphone sends out an emergency call and activates the GPS and/or Wi-Fi (if not already activated). It then sends an automatic SMS message to emergency services with your location, then turns GPS off again, presumably to save battery life.
As AML is being deployed in more and more countries, iPhone users are put at a disadvantage compared to Android users in the scenario that matters most: An emergency. EENA calls on Apple to integrate Advanced Mobile Location in their smartphones for the safety of their customers.
EENA has tried to work with Apple for months in order to work on an AML solution, but it seems that there has been no collaboration yet. According to a PDF published by EENA, AML doesn't require any hardware changes and minimal software changes. Carriers may consider zero rating emergency calls and texts, but there is already a framework in place for that.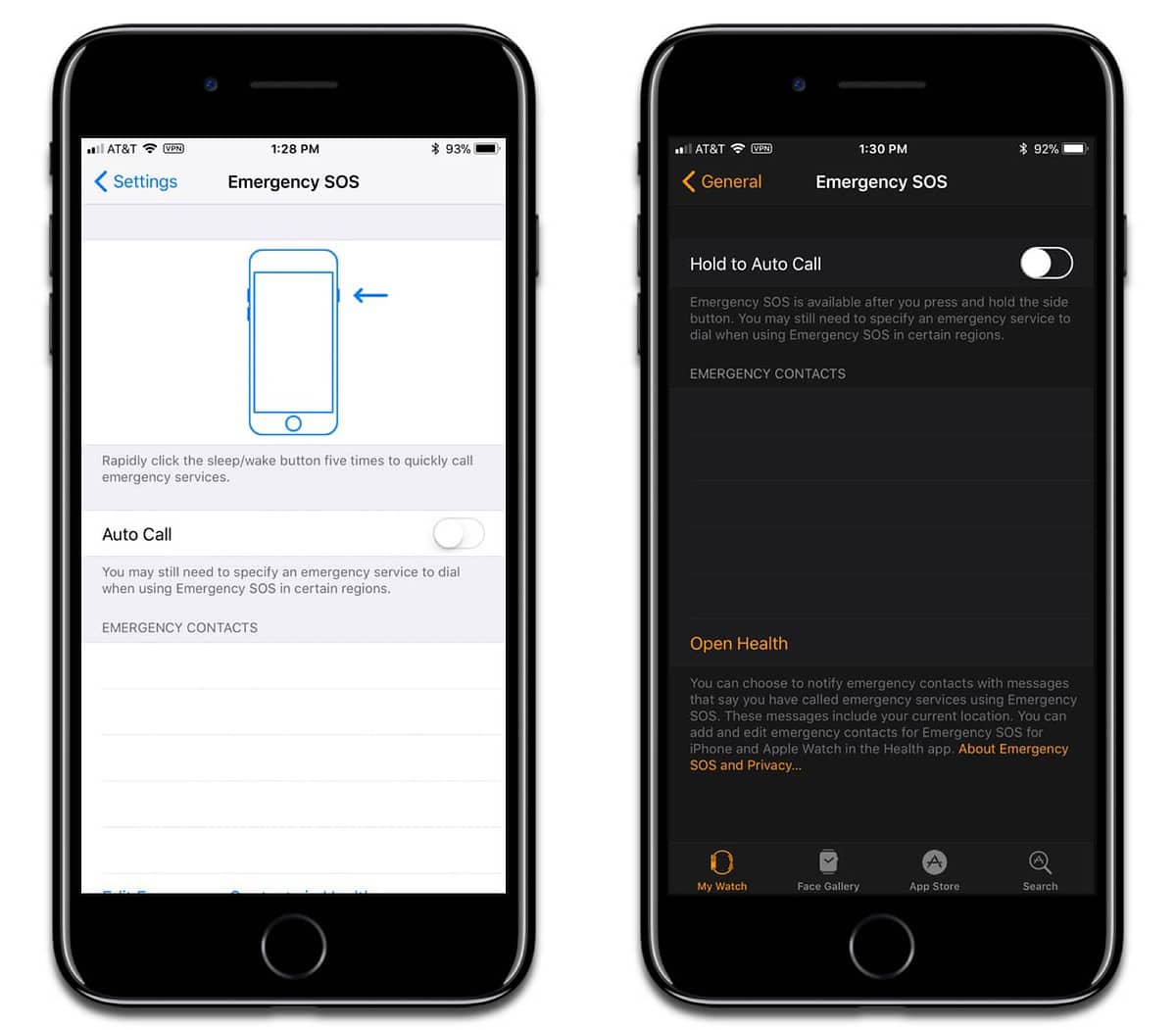 Emergency SOS
Apple has a feature called Emergency SOS that debuted on watchOS 3, and will make its way to the iPhone this fall with iOS 11. SOS works by letting you press the power button a certain number of times, then it will automatically call your country's emergency services, as well as SOS contacts that you set up.
AML is allegedly up to 4,000 times more accurate than current systems, and I wasn't able to find a comparison between AML and Emergency SOS. EENA has provided some real world examples of how AML had a location accuracy of less than 12 meters.
If Apple hasn't implemented it yet, there is probably a reason behind its decision. AML supposedly sends IMSI/IMEI data over an unencrypted connection, so maybe Apple has security concerns.