You remember that Anchor app for podcasts everyone thinks is the bee's knees? It turns out that the company owns your podcasts as part of the terms and conditions. Remember: if it ain't free, you're the product b**ches.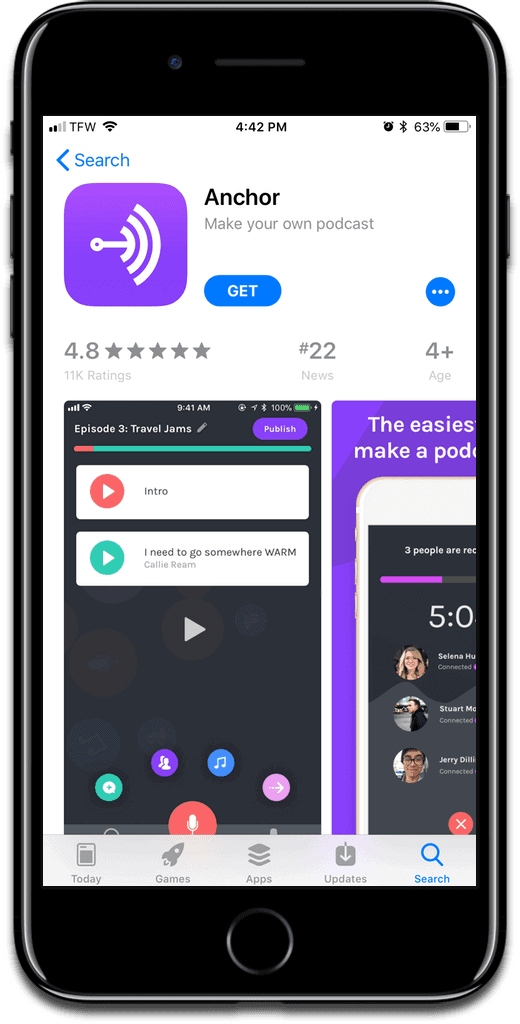 [Why Does Podcasts Suddenly Have iTunes U Stuff?]
Anchor App Terms
By submitting User Content through the Services, you hereby do and shall grant us a worldwide, non-exclusive, perpetual, irrevocable, royalty-free, fully paid, sublicensable and transferable license to use, edit, modify (including the right to create derivative works of), aggregate, reproduce, distribute, prepare derivative works of, display, perform, and otherwise fully exploit the User Content in connection with the operation of the the Services, the promotion, advertising or marketing of the Services, or any other purposes.

You agree that this license includes the right for Anchor to provide, promote, and improve the Services and to make User Content submitted to or through the Services available to other companies, organizations or individuals who partner with Anchor for the syndication, broadcast, distribution or publication of such User Content on other media and services, subject to our terms and conditions for such User Content use.
This means that Anchor can do whatever it wants with your podcasts, and can also transfer those rights to "other companies, organizations, or individuals" it chooses to work with. Apparently the Apple media is jumping for joy because you can now edit your podcasts on an iPad. Like, yay! <insert eye roll emoji>
Now to be fair, T&C like that aren't uncommon. Other companies like Google and Facebook own the rights to pretty much anything you upload to their servers. But unless you're a professional photographer, uploading photos isn't the same as uploading and making a living off of podcasting. Just be aware of what you sign up for.
[Podcasters: Replace Skype with Discord for Better Audio Quality and Web-Based Interviews]