LONDON – Apple Pay launched in Germany on Tuesday and was immediately available for use in a variety of major outlets. 15 banks and credit card firms signed on to the service for its initial rollout in the country. Six more will follow in 2019.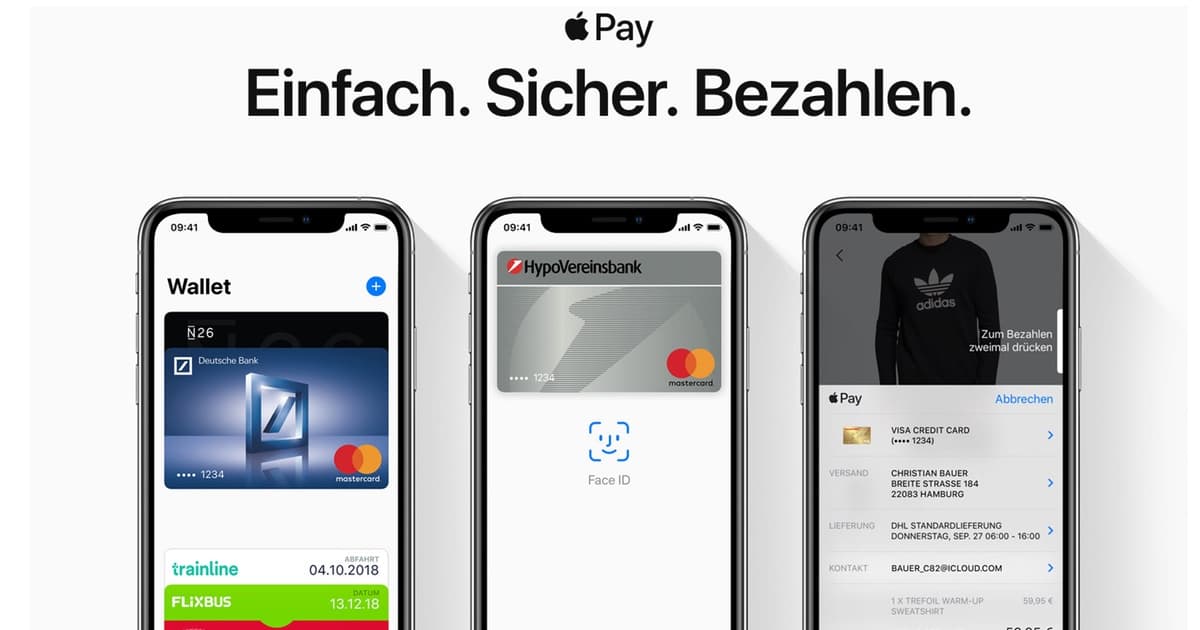 Major Launch Partners Announced
Apple's German website listed 15 banks and credit card provider as launch partners for Apple Pay in the country:
American Express
Maestro
Mastercard
Boon
Bunq
Comdirect
Deutsche Bank
Fidor Bank
Hanseatic Bank
HypoVereinsbank
N26
02 Banking
Edenred
Vim Pay
The service will be extended to Consors Bank, Consors Finanz, Crosscard, Deutsche Kredit Bank, Fleetmoney, ING, Revolut, Sodexo, and Viabuy in 2019.
Major retailers and venues in the country partnered with Apple Pay from launch included supermarket chains Aldi and Lidl, clothes shops H&M and Zara and travel provider BVG. US brands such as McDonalds and Starbucks also accepted it from launch. German Soccer giants FV Bayern Munich signed up for Apple Pay too, as did the Allianz Arena, the team's home stadium. Apple Pay has also linked to iOS apps such as taxi.eu Taxi Deutschland and Hotels.com.
Germany Had to Wait
Germany got Apple Pay later than many of its European neighbours. The service launched in the UK in 2015 and is available across as host of other European countries. It was rolled out in Belgium on 28 November and was even available in Vatican City before Germany! Today's launch took the total of places Apple Pay is available in up to 33.