DirecTV Now, AT&T's Internet streaming television service, will no longer be accessible via Safari on the Mac starting July 1st, according to a message posted to customers at the DirecTV Now website. As first reported by AppleInsider and confirmed by The Mac Observer, Google Chrome will be the only browser capable of accessing the streaming TV service on PCs and Macs as of next month.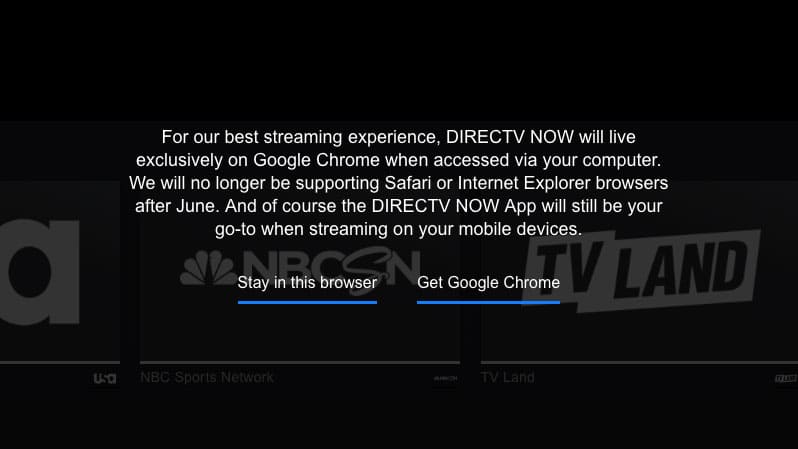 For our best streaming experience, DIRECTV NOW will live exclusively on Google Chrome when accessed via your computer. We will no longer be supporting Safari or Internet Explorer browsers after June. And of course the DIRECTV NOW App will still be your go-to when streaming on your mobile devices.
DirecTV Now first launched in November 2016, and notably included an early promotion for a free fourth-gen Apple TV for those pre-paying for three months of service. It's one of several Internet-based television services to recently hit the market and offers an iOS and Apple TV app in addition to Web-based viewing on the Mac.
AT&T has yet to comment further, or even update its support page — which still lists Safari as a compatible browser — so the reason for the switch to Chrome exclusively is unknown. The service's reliance on Microsoft's abandoned Silverlight technology may be a factor.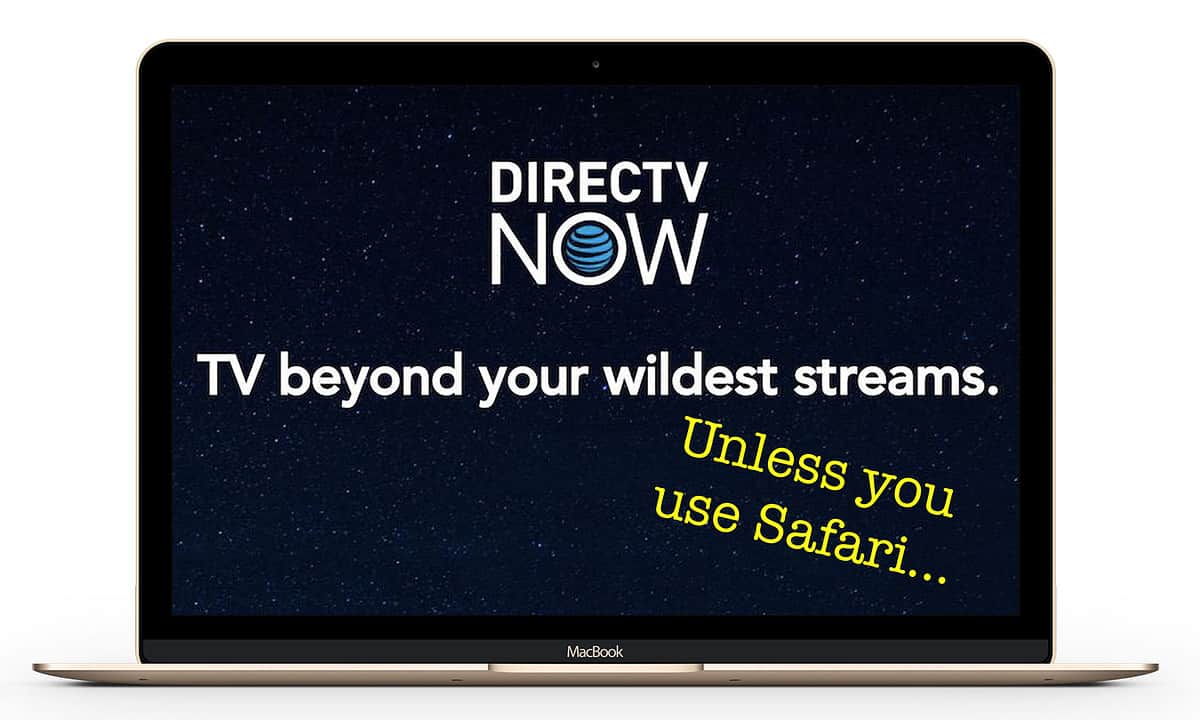 The switch away from Safari for DirecTV Now comes just as Apple is touting significant performance increases for the browser as part of the upcoming macOS High Sierra update. It also means that Mac-owning DirecTV Now subscribers will be forced to download Chrome, a browser that, while significantly improved in recent versions, does not have the best reputation when it comes to battery life or efficiency in macOS.
As noted, those who wish to remain DirecTV Now subscribers but aren't wiling to install or use Chrome can still access the service via their iOS devices, Apple TV, or a number of other media streaming devices, including Amazon Fire TV, Chromecast, and Roku.