A report shows that cable companies typically increase prices using hidden fees by up to US$450 per year.
24% Increase
That total comes out to roughly US$37.11 per month to the average bill price of US$156.71 per month. That doesn't even include the US$13.28 in government-related taxes and other fees. Consumer Reports Senior Policy Counsel Jonathan Schwantes:
With the proliferation of add-on fees, it's nearly impossible for consumers to find out the full cost of a cable package before they get locked into a contract—and cable companies count on this. These confusing, often misleadingly named charges continue to drive up consumer bills, even if you lock in a promotional rate.
The results were according to a survey (n=2,057) of U.S. adults from 2018. Consumer Reports analyzed 787 cable bills from around the U.S.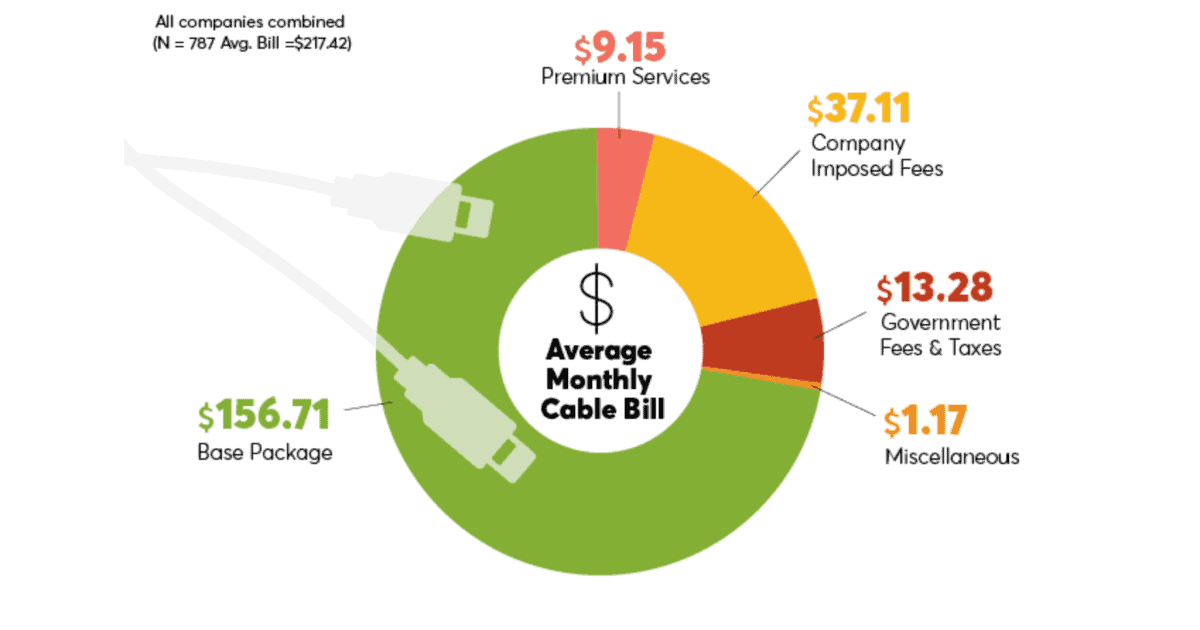 Common Hidden Fees
Broadcast TV

fees that can range from US$4 to US$11 per month.

Regional sports surcharge

fees which can add US$7 to US$12 per month even if you don't watch sports.

Set-top box or receiver

fees which companies charge US$7 to US$13 per month for.

DVR services

can cost US$10 to US$25 per month which is one of the biggest fees.

Administrative, regulatory, and gross surcharge

fees which can be US$1 or US$2 per account or phone line.

Federal universal service charges

which can cost up to 20% of your total bill. This is for a good cause though as this offsets the cost of providing telecom services to people with low income and rural communities, or schools,libraries, and rural healthcare facilities.
Further Reading:
[Apple Card: Trouble Using It…at an Apple Store]