New iPhones are always accompanied by… new accessories, and so it is with the iPhone 12 range. While I've liked the two non-Apple cases I've used on my new Pro, there is still some room for improvement.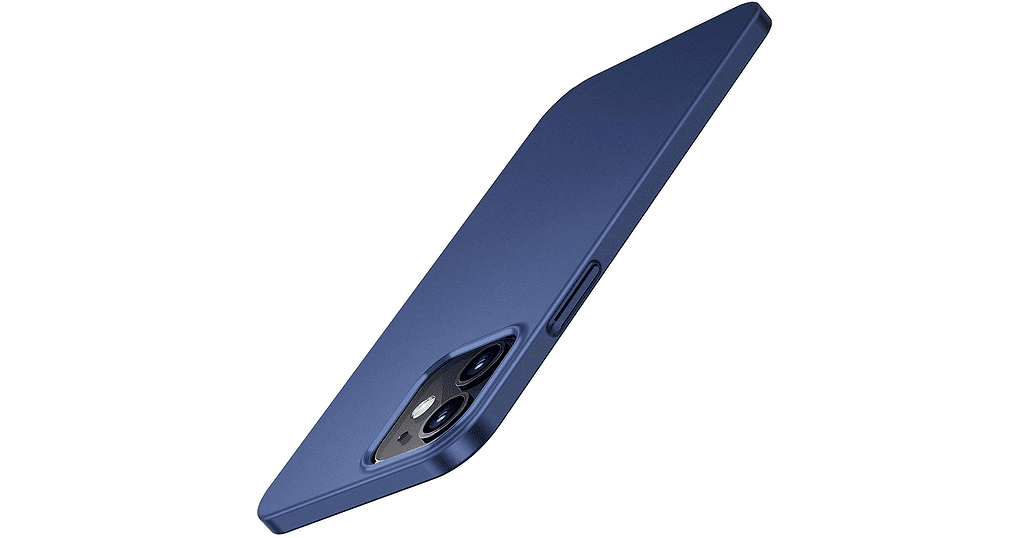 TORRAS Ultra Thin Slim iPhone 12 Case
I (grudgingly) decided I could not trust myself not to drop my new iPhone 12 Pro, and so I bought a TORRAS Ultra Thin one. There are versions via the firm's U.S. website and Amazon. (I purchased it off Amazon in the UK where it comes in a range of colors.) I was quite impressed with how the blue of the accessory matches the Pacific Blue of the device. It is thin, too, so does not diminish the experience of holding the smartphone nor add significant weight. Worth noting, the company seems to say that this case is specifically for the iPhone 12, but it fitted perfectly around my Pro.
Another element in the 'plus' column is that you can really 'feel' the buttons on the iPhone 12 Pro through the case. (More on that later.) Generally, then, this is a decent, well-priced accessory. Readers will forgive me for not conducting a full drop test on my own device, but I feel relatively confident that this would protect your phone if you dropped it in most everyday circumstances. It also stops the fingerprints and smears that the stainless steel iPhone 12 Pro attracts.
My concern with this case is that I'm not sure how much protection it would offer if you dropped your iPhone 12 Pro facedown, or how good it will prove at preventing the screen from getting scratched if you're one of those people that tend to leave your phone facedown, although the company does provide screen protectors too, I believe. The case does go over the edges of the device, but not by all that much. Ultimately, this is a good, competitively priced, case.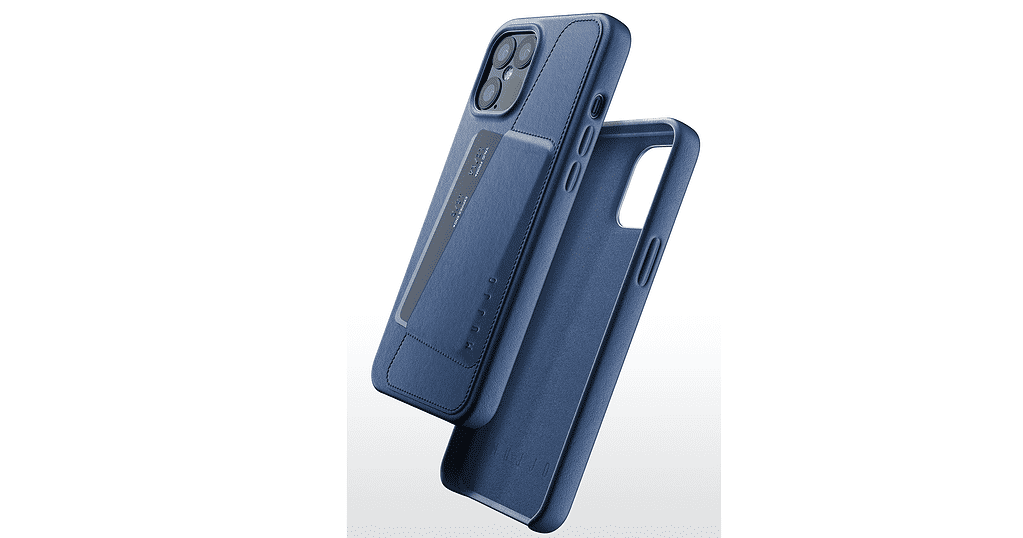 Mujjo Leather Wallet For iPhone 12 Pro
I've liked Mujjo products previously, so was keen to try out one of their cases for the iPhone 12 Pro and they very kindly sent me a wallet one. As with other accessories from the company, this leather case feels high-quality. The wallet is cut into the case itself. Consequently, there are none of the issues that some have reported with Apple's own MagSafe wallet, which seemingly has a tendency to fall off when you put it into a pocket. Again, the color match is pretty good too so it all feels like one cohesive unit (assuming you want it to match – there are various color options). The Mujjo accessory is more substantive than the Torras one, which both feels nice in your hand and I'm more confident of, for instance, leaving the iPhone 12 Pro facedown with this case on it.
My biggest issue with this case is that pressing the iPhone 12 Pro's buttons through the case is… well, a bit of an effort, really. The simple, satisfying click, one expects – what my colleague John Martellaro describes as the 'doink factor' – is missing. My understanding is that Mujjo products are not the only ones facing this issue, and it is likely to improve across the board now that the devices are in circulation. However, it is frustrating in what is generally a really nice iPhone 12 Pro case.
Conclusion
Overall then, the Mujjo Leather Wallet is a higher-quality product for your iPhone 12 or Pro. However, the button issues are a little annoying. The TORRAS offering is a decent low-cost alternative. Now that we have the devices in our hands, I'm looking forward to seeing what the next set of iPhone 12 accessories are like.