LONDON – TikTok's first live shopping event, which started Wednesday, is into its second day.  This UK-based event follows on from livestream shopping that it hosted over the Black Friday weekend.
TikTok Live Shopping Event Continues in UK
TikTok is running this event itself, with British TV celebrity Rylan Clark-Neal (pictured below) hosting.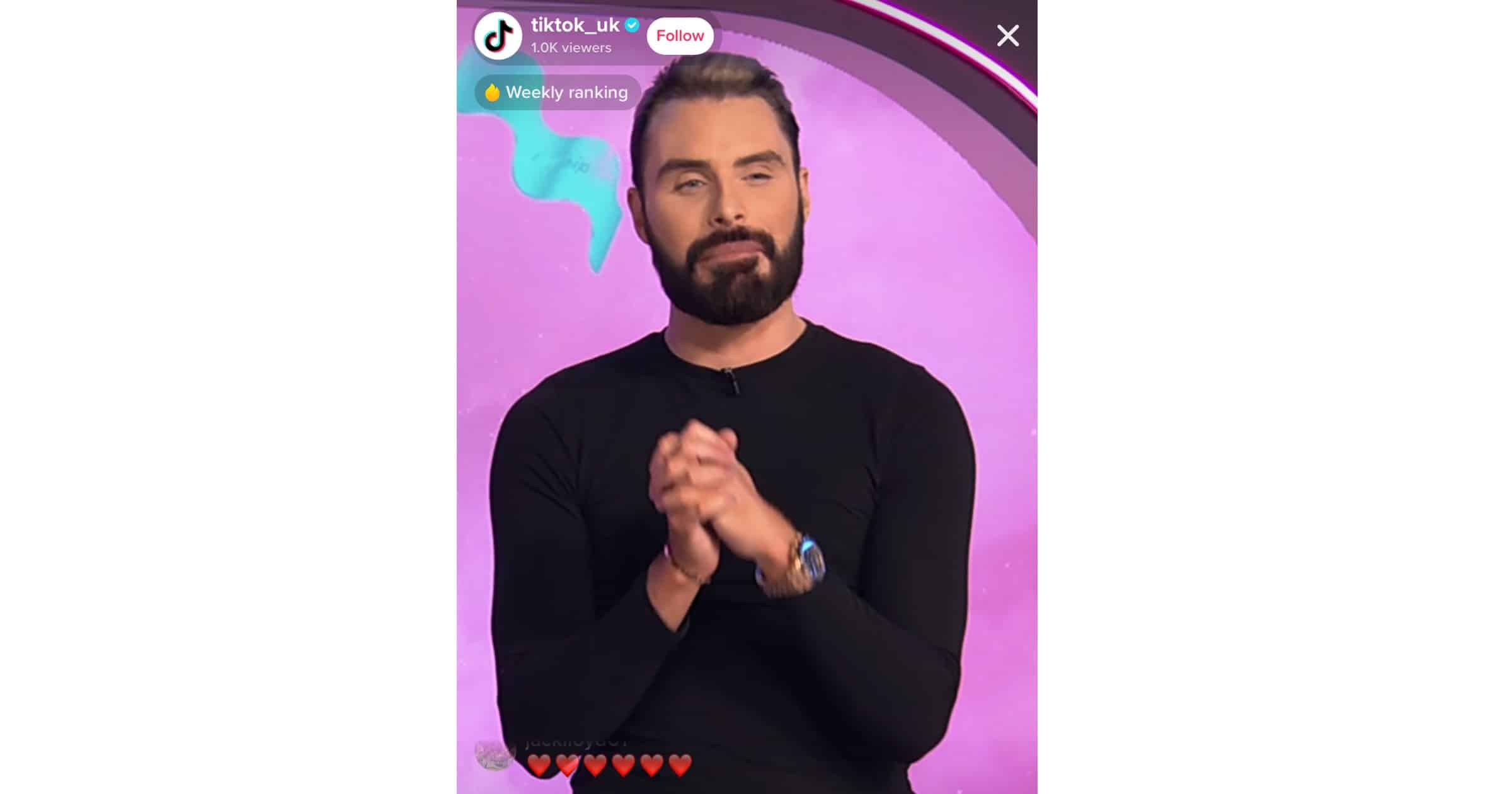 The shopping event also includes appearances from influencers, music, and a quiz. There is an accompanying #TikTokMadeMeBuyIt hashtag.  Rich Waterworth, TikTok General Manager, UK and EU, told BBC News:
We think it's a really significant moment. E-commerce is a big opportunity for TikTok and it's something we're investing in significantly… People who have a shared interest or a shared love for a creator or a product area, these communities come together and make the experience of finding and enjoying those products more interesting.
Tuning in, it looks very much like a standard shopping channel but there are TikTok-specific elements like 'creator merch'. Items to buy appear at the of the app. Users can also send comments too.
TikTok is not the first social platform to move into live shopping. Twitter and Walmart recently partnered for first livestream shopping event.