TMO Background Mode Interview with Gravitational Wave Astrophysicist Dr. Chiara Mingarelli
Dr. Chiara Mingarelli is an astrophysicist currently working at the Flatiron Institute's Center for Computational Astrophysics where she's a Flatiron Fellow. Chiara received her Ph.D. from the University of Birmingham (UK) in 2014, and her specialty is the study of gravitational waves: ripples in spacetime born of a cataclysmic collision of distant, super-massive objects. She's been a Marie Curie International Fellow at Cal Tech and has worked at the Max Planck Institute for Radio Astronomy. We chatted about her early years, how she was inspired by the night skies of her hometown in Canada and her early years studying mathematics and physics. There were definitely some challenges in her early career, but her mathematician father nurtured her through. If you're curious about gravitational waves and Pulsars, this is the show for you.
Sponsors
If you wear contact lenses and find yourself dreading that annual appointment to renew your prescription, then you're going to love this new company, Simple Contacts.
Simple Contacts lets you renew your expired contact lens prescription and re-order your brand of lenses right from your phone or computer ​in minutes.
Simple Contacts brings the doctor's office to wherever you are, whenever you need it. You can take the Simple Contacts vision test online in 5 minutes, a real doctor reviews it and renews your prescription. You save time, money, and save yourself a headache.
And if you have an unexpired prescription, just upload a photo of it or your doctor's info and order your lenses in minutes for a great price. Simple Contacts offers every brand of lenses and their prices are unbeatable. The prescription is just $20, and they have some of the best prices on contacts. And shipping is free.
Best of all, BGM listeners will get $30 off their first Simple Contacts order. Just go to simplecontacts.com/BGM.
Show Notes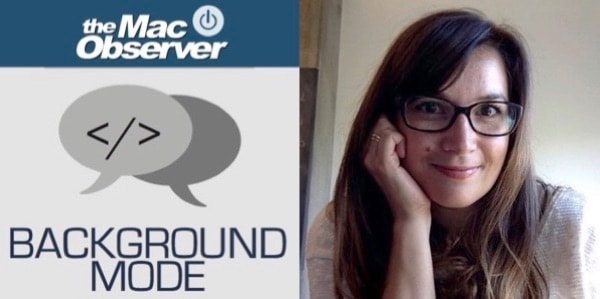 My Background Mode interview with Dr. Chiara Mingarelli
_______________________