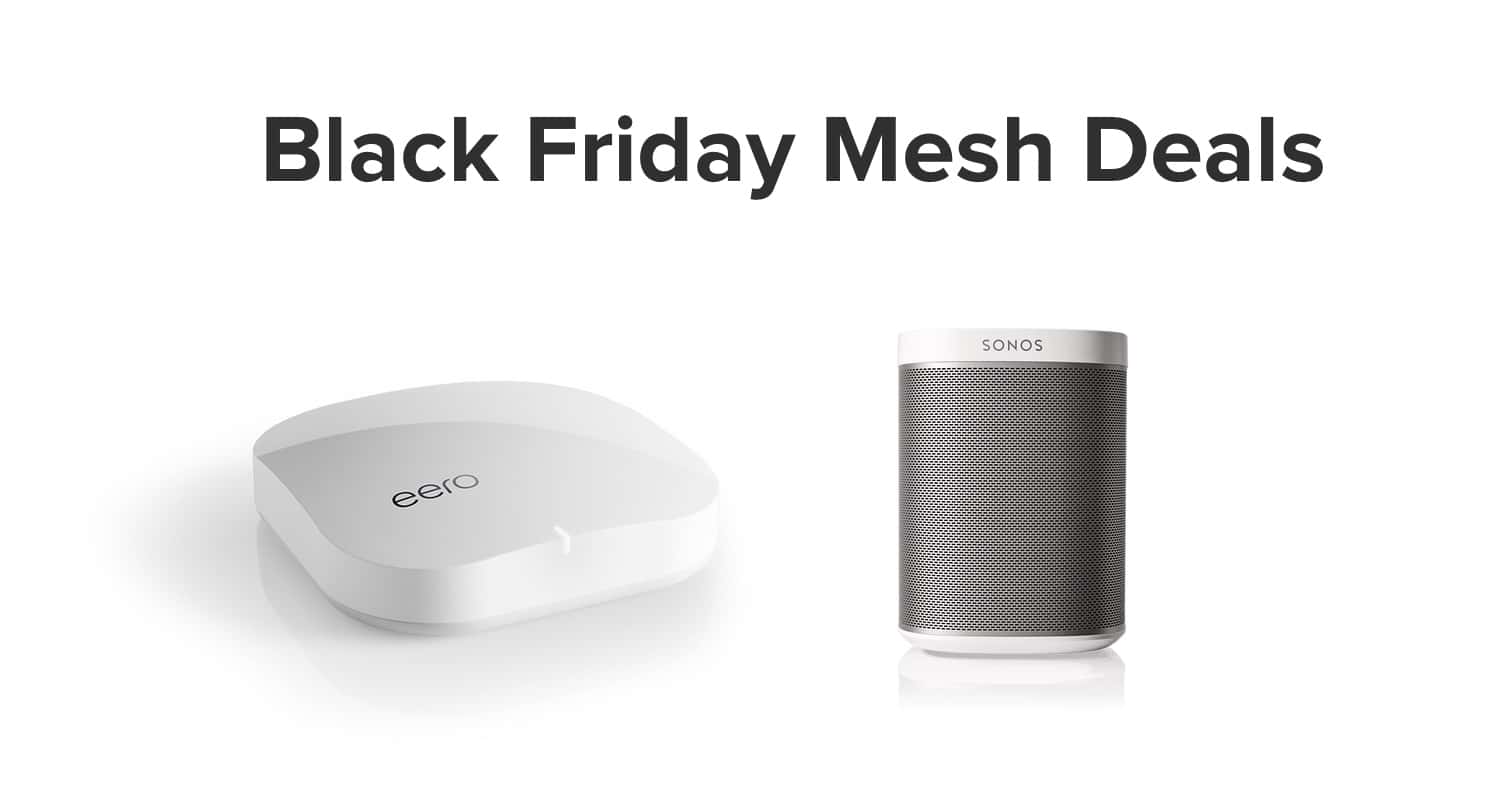 Seems that I'm a sucker for a well-made mesh network, likely because "well-made mesh" means "it's simple and it works without you having to mess with it." Or, said another way, "mesh not mess."  Ok, enough of that, on to the deals, shall we?
Sonos, the fantastic and simple-to-use wireless speaker system is offering ~25% off their PLAY:1 speaker (read my review of it, if you like). That means $149 instead of $199. Sonos never offers deals on single products like this. Snap it up while you still can direct from Sonos.
eero, my current top pick for blanketing your home in a mesh of Wi-Fi, is on sale. You can see my thoughts in the mesh Wi-Fi piece I put up earlier this week. Again, this is a company that traditionally has not offered any sort of discount like this. eero is offering $100 off their 3-pack system, now available for just $399. If you want a 2-pack or a 1-pack, eero is offering $50 off of each of those, $299 and $149 respectively. Visit eero's online store to place your order and, because eero happens to be a sponsor of our Mac Geek Gab podcast, use checkout code MGG to get free overnight shipping!
All of these deals are available now through Cyber Monday, November 28th, 2016. Get 'em while you can!