Dr. Mac's Rants & Raves
Episode #243
I've been saying it since time immemorial: The only sure way to protect data you care about is to have multiple redundant backups, with at least one of them in a location other than your home or office. For years CrashPlan was my go-to solution for cloud backups. In August 2015 I said, "I've been using CrashPlan for years and while it's kind of ugly, it's the best and most cost-effective backup utility I know."
Last year CrashPlan began behaving badly. So, after uninstalling and reinstalling it countless times and hours spent searching for a solution, I gave up and switched to BackBlaze, which offers unlimited backups to its cloud for just $50/year. And, for what it's worth, the BackBlaze software isn't ugly.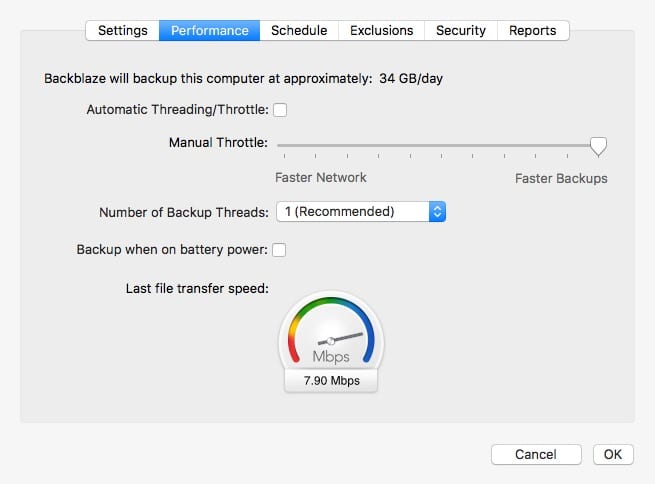 I switched to another provider because Code42's support was lacking, and I was tired of wasting time looking for solutions every time it broke, which was far too often.
So Long, CrashPlan for Home
Now, everyone who uses CrashPlan for Home will have to switch to something because Code42 announced last week that it's exiting the consumer backup market. It is no longer accepting new or renewal subscriptions for CrashPlan for Home, and the product will cease to exist completely on October 23, 2018.
Code42 offers two options for existing customers:
Migrate your data to CrashPlan for Small Business ($10/month per device) and back up for free until the end of your current CrashPlan for Home subscription; 75% off for the first 12 months of CrashPlan for Small Business, and $10 per device per month after that.
A new subscription with Carbonite, Code42's "exclusive partner for home users," which offers a cloud-based backup service similar to BackBlaze, starting at $60/year, with 50% off for an unspecified length of time. Since I'm no longer a CrashPlan for Home subscriber, I was unable to see the actual offer.
So, here's what I recommend for current CrashPlan for Home users:
First, there's no need to panic. You have some time to think about your next step. Evaluate your options with and without the promotional discounts for CrashPlan for Small Business and Carbonite. Then, compare the prices and features with BackBlaze before you make a decision.
For what it's worth, Backblaze has a simple chart that you might find helpful:
The Decision Would Be Easy (For Me)
That decision wouldn't be hard for me. CrashPlan for Small Business will be more than twice the price of BackBlaze when its promotional pricing expires. And, the Carbonite Basic plan, which goes for $60/year before discounting, lacks many features that BackBlaze includes in its $50/year package.
After the promotional prices go away, I think BackBlaze delivers more bang for the buck. Furthermore, having used BackBlaze for almost two years without a single hiccup, I feel comfortable recommending to anyone needing cloud-based backups.
Bottom line: It doesn't matter which option you choose. What is important is that you choose one and maintain a cloud-based backup of your data.
Just in case.