If you're planning on giving someone AirPods as a holiday present, you better already have them because Apple is sold out into January. A quick check of Apple's online store shows the earliest you can get the wireless earpods is January 5th, and with free shipping that pushes out to January 9th.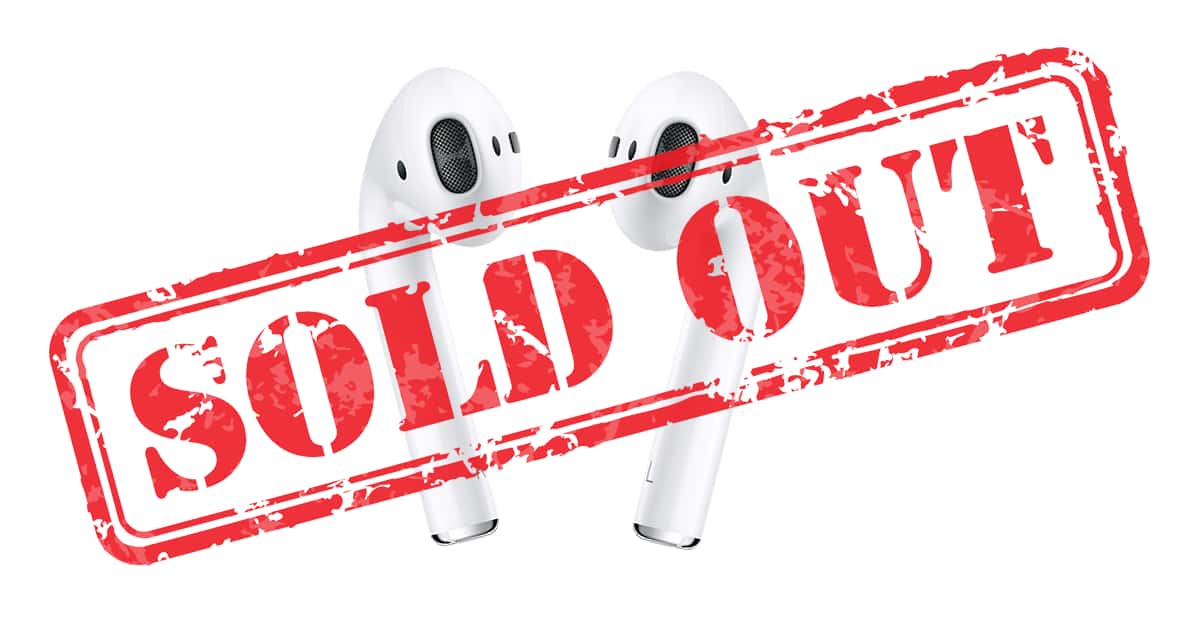 AirPods are Apple's completely wireless Bluetooth earpods. They were announced in September 2016 with the iPhone 7 and were originally slated to ship in October.
They finally shipped in mid December, but were in such short supply that delivery waits for orders were months-long. Inventory was so limited that Apple's own stores often got only a handful at a time, and those sold out as fast as they came in. It took until October 2017 before AirPods were regularly in stores.
Apple showed off a new Qi-compatible charging chase for AirPods this September when the iPhone 8, iPhone 8 Plus, and iPhone X were introduced. The company said the wireless charging case would be coming soon, but didn't offer a firm release date.
With AirPods in short supply now, there is speculation swirling around the internet the new wireless case—and maybe even new AriPods—are on the way. What's more likely is that AirPods are such a popular holiday gift that Apple simply can't keep up with demand.
Apple wasn't able to make enough to even have AirPods on store shelves for nearly a year, and even when it did supplies were still limited. Odds are the frustration last minute shoppers are feeling now won't be rewarded with updated AirPods and a wireless charging case—at least not yet. Come January you'll get the same AirPods you tried to buy in December.