Apple is partnering with the Big Four carriers in the U.S. to offer 200GB of free iCloud storage for two months, just in time for the new iPhones.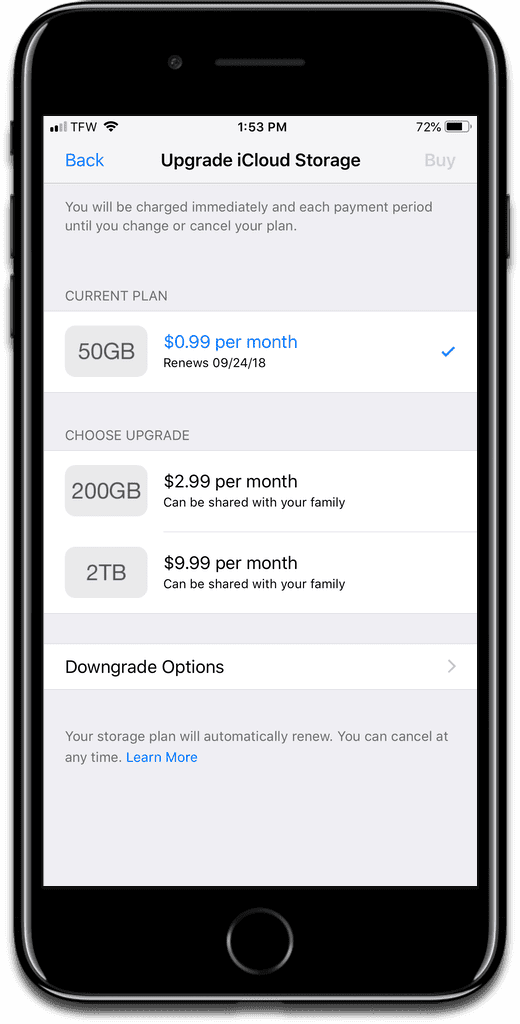 [Reclaim iCloud Storage Space by Deleting Old Backups]
Free iCloud Storage
Normally the 200GB iCloud tier costs US$2.99/month. It's only available though to new iCloud customers. Between the lines of course, Apple is admitting that its free iCloud tier of 5GB is simply not enough.
Introduced in 2011, iCloud debuted with 5GB of free storage and that hasn't changed in seven years. Apple has made changes to iCloud storage, such as reducing the prices of paid tiers and replacing the 1TB tier with 2TB.
Additionally, since May of 2018 Apple started giving customers 30 day free trials for new subscriptions to each storage tier. So really, in this new promotion you're only getting an extra month.