In a study by GraphicSprings (n=24,000), it found that 100% of millennials worldwide recognize Apple's logo, although Apple brand recognition is less than that of Coco-Cola.
[TMO Background Mode Interview with Backblaze Director of Product Marketing Skip Levens]
Apple Brand Recognition
To conduct the study, GraphicSprings first identified the 200 most important companies in the world, using sales as a metric based on the Forbes Global 2000 list. Next, the designers created an online poll based on images.
In the first part, the logos of the 200 companies were shown, with five possible answers to match the logo with the name of the company. Next, participants were asked in another multiple-choice question to answer what each company was doing.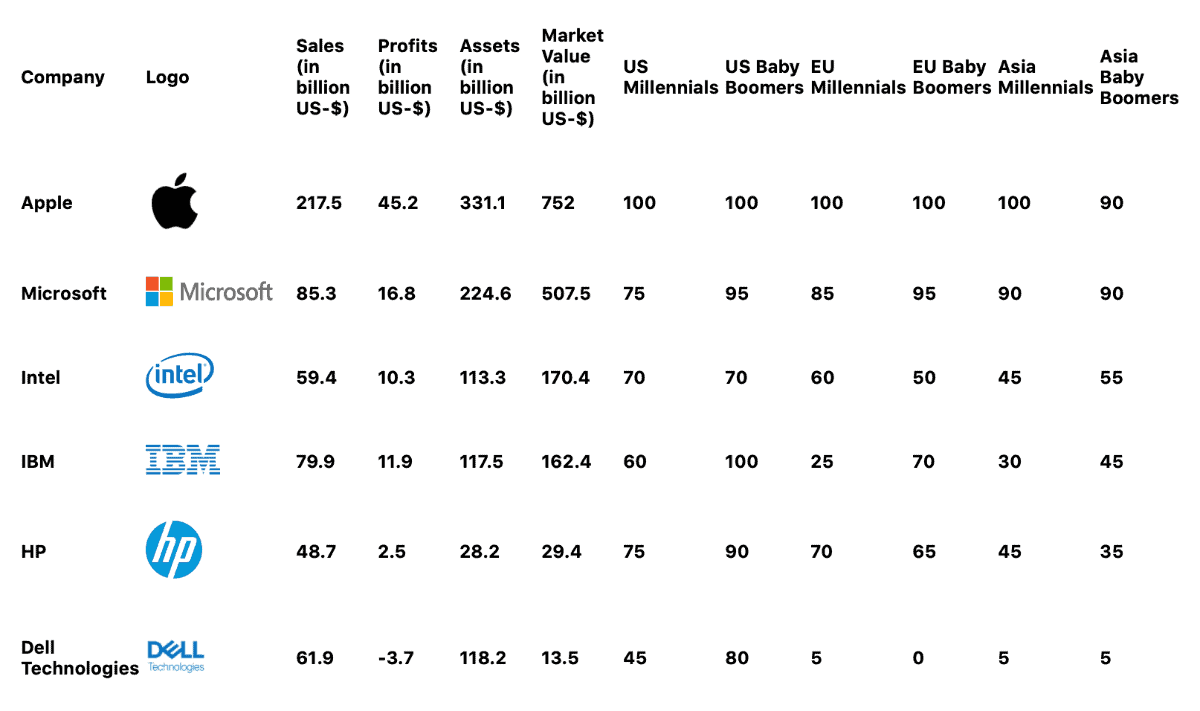 If a person correctly recognized the logo, and also able to correctly identify the company's business, the answer was counted as positive. The results—with a margin of error of +-4%—were rounded to multiples of five. The participants were categorized into age groups: Millennials, Xennials, Generation X, and Baby Boomers. 8,000 from the US, 8,000 equally from China, South Korea and Japan, and 8,000 from EU countries.
Apple brand recognition is at the top in the technology industry among millennials, beating Microsoft, Intel, IBM, HP, and Dell. However, when it comes to global brand recognition, Coca-Cola is at the top, while Apple is in fifth place. I find it odd that other tech companies like Google, Facebook, and Amazon weren't included. I think the results of the study would be different if they were.