Patently Apple reports that an Apple Pencil patent shows how the stylus could be used to draw directly on any metal surface. It uses something called "acoustic touch" so that instead of using the MacBook's trackpad, one day you would write and draw on a Mac's palm rest area.
Apple Pencil Patent
The patent is pretty vague. While it clearly describes the technology, it's fuzzy on the details of example use cases. The position of the Apple Pencil touching a surface is figured out using time-of-flight (TOF) bounding box techniques, acoustic image reconstruction, acoustic tomography, attenuation of reflections from barriers, or a two dimensional piezoelectric receiving array.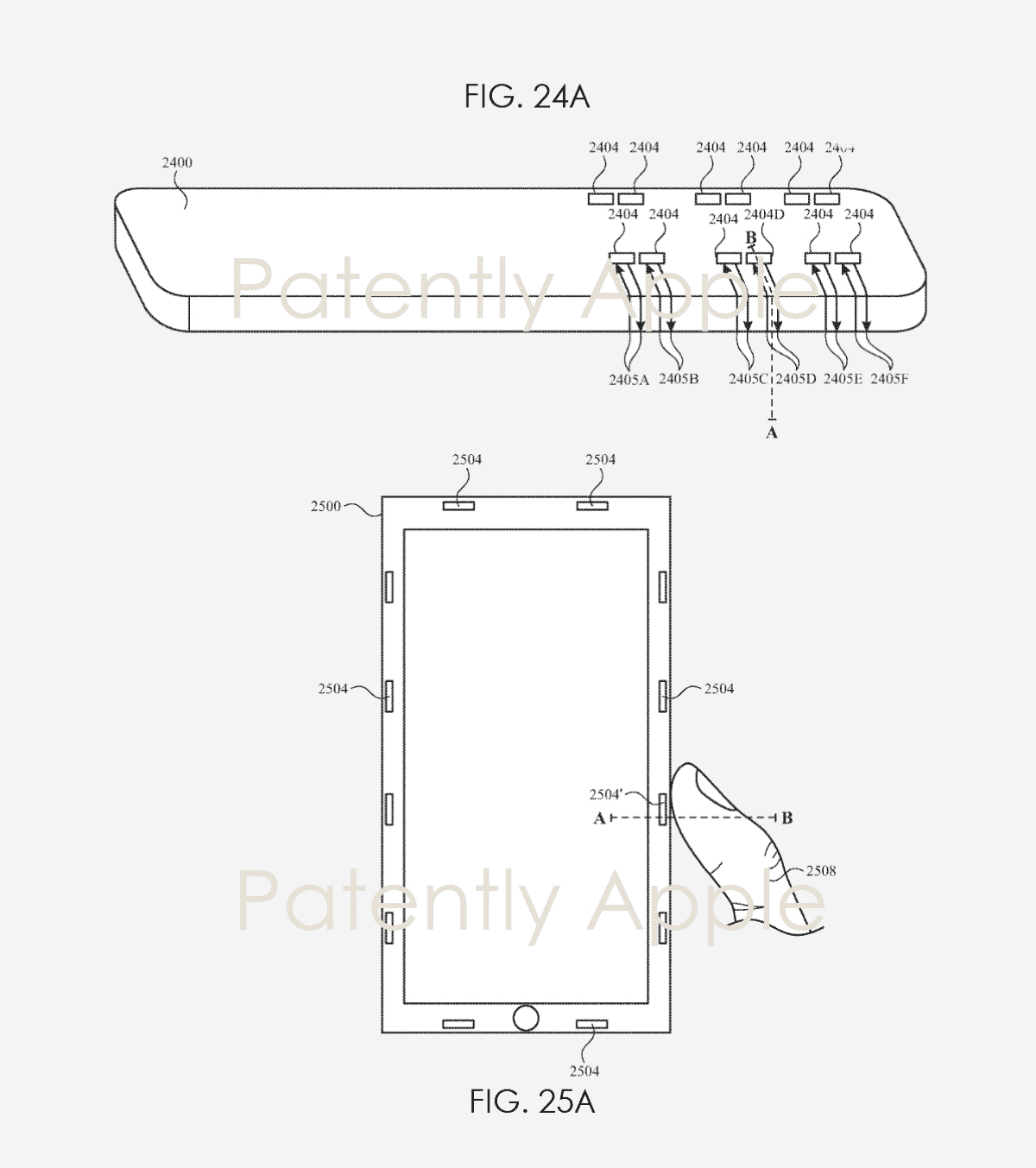 The sensing can use transducers to transmit ultrasonic waves along and/or through the thickness of an electronic device. As the wave propagates along the surface, objects in contact with the surface (like a finger or Apple Pencil) interact with the wave, causing attenuation, redirection and/or reflection.
What all of these confusing terms mean is that a metal surface with the right sensors could act as a trackpad. The position of your finger or Apple Pencil is determined by using sound waves.
Another example Apple gave notes that "In some examples, an acoustic touch sensing system can be configured to be insensitive to contact on the device surface by water…"